First look at this morning's total lunar eclipse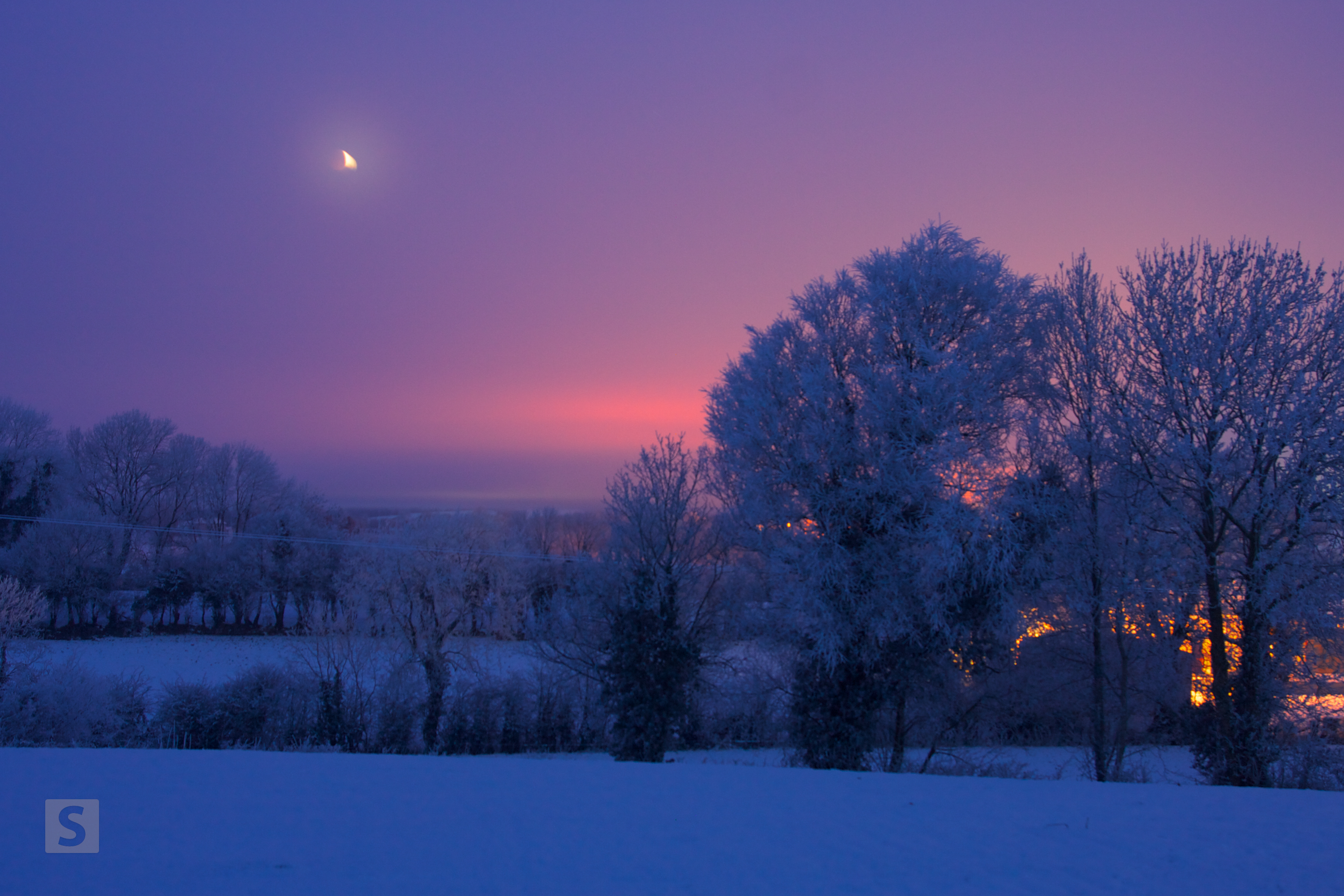 Moon near totally eclipsed over Sliabh Beagh, Monaghan.
We were out early this morning in the freezing cold (-15 °C) to take this picture of the December 2010 total lunar eclipse. The moon is almost totally eclipsed at this stage [07:40am], with the sky starting to glow increasingly red in colour.
Tags :
image
moon
solstice 2010
sun
total lunar eclipse
winter solstice