Google launches its iTunes competitor, Google Play Music, in Ireland
Google Play Music Store
In one of its biggest international releases to date Google has finally launched its Play Music Store in Ireland, Austria, Australia, Belgium, Luxembourg, New Zealand and Portugal.
With the launch of the Play Music Store and app in Ireland and seven other countries this brings to 18 the total number countries that can access Google's main music competitor to Apple's iTunes.
Coinciding with the launch today Google has is offering a number "launch day offers" on the Play Music site.
While Google's Play Store is available internationally the service's media channels, Play Music, Play Books, Play Magazines, Play Movies, and Play Devices (Google's Nexus range of tablets and smartphones) have only been available in selected locations.
And with Google having released a redesigned Play Store app in the past 24 hours it's possible that we might be seeing the rapid expansion of Google's media selling program.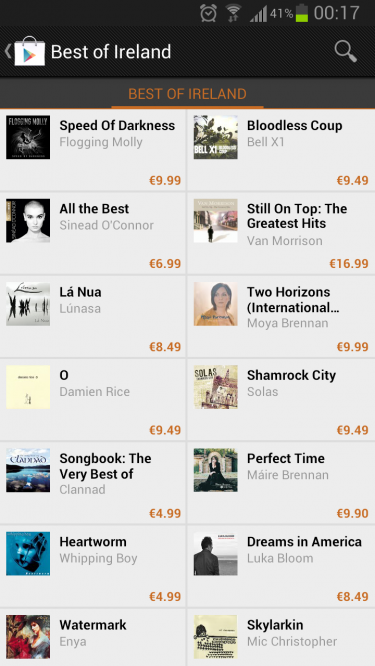 Users in Ireland and the seven other countries will have access to the same services that those in the UK and US have, namely the ability to purchase tracks and listen to them offline.  Google's Instant Mix, which automatically generates custom playlists according to users' moods, will also be available from today. The service also operates like Apple's iCloud and allows users to sync music between their Android devices and the service's Chrome App.
Along with the store Google has launched Google Artist Hub, which allows users to upload and sell their own tracks through the Google Play Music app.
Since the Google Play Store launched last year Google has been gradually expanding its reach into a number of new territories, just a few weeks ago we saw the service launch in India. But Google's books, magazines, music, movies, and hardware services are still only available in a small number of countries.  Currently only the US and the UK have access to all seven stores (including apps).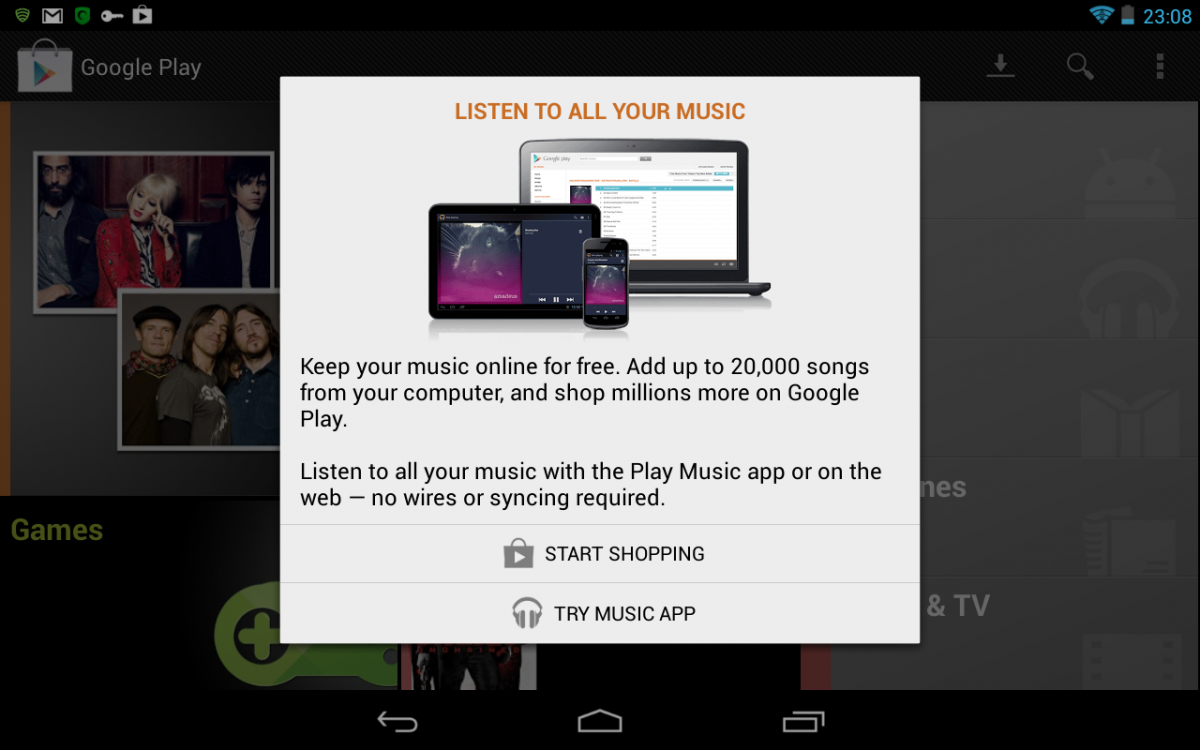 As we wrote last year, the slow rate of expansion has little to do with the technology and more to do with the difficulty the company faces getting the rights to sell the media in these different locations.  But with Google Play adding six new countries to its list of markets this year, there's a strong suggestion that we'll see the Play Store become more useful and powerful in the next year.
And this will bring some healthy competition to iTunes.
Tags :
Android
Apple
Google
google drive
google music
google play
Google Play Books
Google Play Magazines
Google Play Movies and TV
Google Play Music
Google Play Store
icloud
Ireland Technology News
itunes