Rare Beatles Christmas track released by Apple iTunes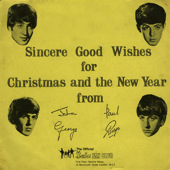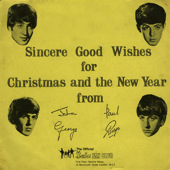 Apple has apparently released a rare Christmas single recorded by The Beatles in 1963 on iTunes. The track appeared on the site on December 23rd and, so far, has gone relatively unnoticed.
Steve Marinucci, writing at examiner.com, who noticed the importance of the find, reported that the track, simply called "The Beatles Christmas Record", seems to be unavailable elsewhere online.
The single begins with the voice of Ringo discussing the groups successes in 1963 before the music begins. "You can download the track on iTunes here.
Steve Marinucci says of the find,
"It sounds from our download as it was recorded from a flexi disc, as there's a small bit of crackle and hiss behind it. If memory serves, there were bootlegs that had these Christmas records from a tape source, but that isn't what's used here. Was a bootleg used? That would be ironic."
Tags :
Apple
christmas
downloads
itunes
music
The Beatles