Start-up profile: You'll never have another excuse for staying in, thanks to EventWeekly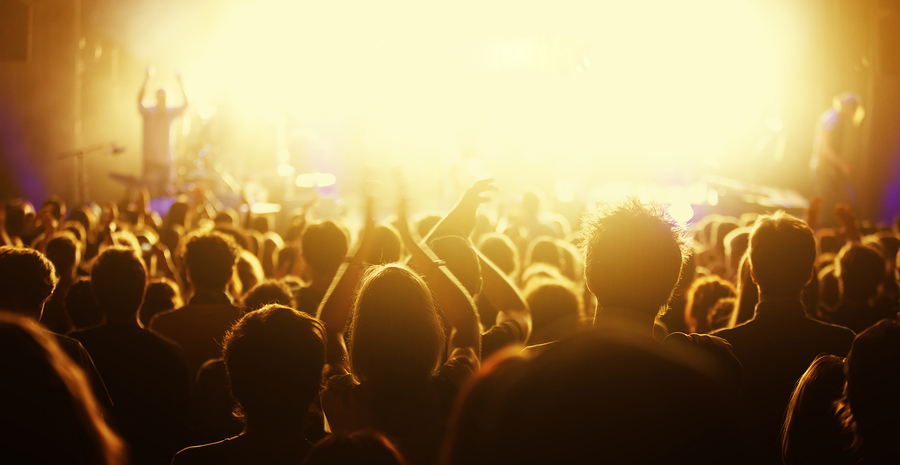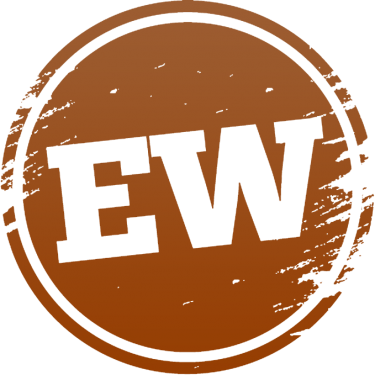 EventWeekly wants to make it impossible for you to ever stay in again.  The Irish start-up (Facebook) is developing a platform which ensure users are alerted when any event they're interested in – from music, to sports, to comedy – is coming up.
Boasting a team that combines the skills of software developers, to music heads, and event promoters the company plans on making a big noise when it opens to the public in the coming weeks.
We spoke with the team to see how they got started and where they're going (and who they are).
How did you meet?
The team was put together through a mix of interviews & referrals.
Tell us about the origin behind Event Weekly.
Event Weekly was always part of the original plan. Liam has for many years wanted to create an interactive listings website that will allow interaction between people at an event. Everyone in the event community knows that adequate listings sites are few and far between. So we pooled our resources, thought about the technologies & data available to us right now, and decided we should make an event listings site that is personalised to every customer.
We will ask people to connect their social media & music listening accounts, so we can find out what their interests are, then deliver a personalised experience that will cut out waste and show people only what they want to see. The more interest we receive, the better positioned we are to ensure people will always be alerted to the events & gigs they are directly interested in.
We can also use the data to form relationships between people, so it will be possible to see what events your friends are going to. We will of course give full control to everyone, so we can all opt in and opt out as we please.
Why did you decide to set up Event Weekly?
We have set out to solve many problems in the event industry, all of our friends each week tend to look through their cluttered Facebook stream for events from their favourite promoters, then look at Ticketmaster and various other ticket listings websites for the information they need to plan their next few weekends.
The problem with this approach, is that it is totally fragmented and time consuming. There is a lot of repetition and clutter to get through before you find the events you want. Business events and local markets tended to be even more distorted. Eventweekly was born to solve these problems.
For the best part of a decade, we as customers have waited for something like this. It never arrived. We as a team are now in a position to design, build and deliver. Web 2.0 technologies allow us to take listings to the next level.
What's the plan over the next six months?
First we will have our soft beta launch in Ireland and then we will launch into the UK and worldwide. Our main aim is to have a site that engages people and makes a start on creating a place where it is easy to buy tickets, see who of your friends is going, review and discuss events, and create events. For the moment we are concentrating on getting our name out in the public domain and building up the site's content in order to become a well-established platform for event and music mavens, as well as the media and the general public to get their personalised event listings and tickets.
We do hope to be able to create a safe haven for writers focused on the events industry & to help build their communities.
Who's on the team?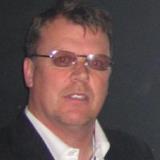 Liam – CEO & Ideas man
Previous Experience: Former DJ, Sound Engineer, Racing Driver, CEO.
Liam is the man who for many years has thought about all the issues in the Event industry, focusing on the problems affecting all the different parties involved, from punters, to promoters, venues & the media. It's his vision that drives these projects and the team to create not just one product or one solution, but multiple solutions & sites. He like many of us is tired with a fragmented industry, dominated by a powerful ticketing company. He also strives to cut out spam, repetition and simplify people's daily routines by creating suites of powerful applications.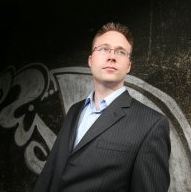 Per – Head of Technology
Education: Bachelor's Degree in Computer Science, Master's Degree in Business & Entrepreneurship
Previous Company: Software Development Manager – Avvio.com
Per is the project manager, developer, go to guy. First in and last out every day. Everything suggestion, every solution is handled by Per. He has incredible patience and capacity to understand and take on board new ideas. He has trust in his team mates to implement recommendations suggested by us all.
Mike – UX Developer
Previous company: Freelance Multimedia Developer
Mike has been working in the multimedia industry for over twelve years now, cutting his teeth initially in two of Ireland's best known post- production houses – Windmill Lane Pictures and The Yard, where he got a chance to work with a wide range of big name clients including Diageo, Enterprise Ireland, FA´S, Industrial Development Agency (IDA), Independent News & Media and Warner Music, etc.
Since 2003, He have been working as a multimedia developer in a freelance capacity and has continued to work with industry leading clients who demand and expect the best from the people they work with. Some of my current clients include Channel 4, Double Z Enterprises, Gael-Linn, Hummingbird Productions, Irish Distillers Ltd., Orange Recruitment, RCA Records and Universal Music.
In 2005, Mike developed a website for the National Centre for Technology in Education (NCTE) which was nominated and won a Golden Spider.

Conor – SEO & Digital Marketing.
Education: Dip Digital Marketing, PG-Dip Digital Marketing (current student), Search Engines – Technology – Society & Business – UC Berkeley (Online course)
Previous Company: Network Operations & SEO – Pocket Kings / FullTiltPoker.com
Moved from a background of Network engineering to SEO during his time with Full Tilt Poker, and developed his skills alongside some of the best SEO's in the business. Full Tilt Poker went through a difficult phase with the US Government beginning in 2011, so it was at this time Conor began working here.
In his current capacity, Conor has deep involvement with the build team, to ensure the website is designed with a focus on SEO, Usability & Social integration. There is also has a responsibility as a Digital Marketer to help launch products, outreach to the greater Event community, so we can build solutions they need & create working relationships & rapport. It's not our goal to make products, but to make products that will make people's lives easier.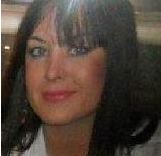 Grainne– Social & Digital Marketing
Education: MBs in Marketing, BA Media Production & Management. Dip & Cert Print Journalism.
Previous companies: AIB Bank, Kildare County Council, Loki Hostels South America.
Grainne has recently finished a MBs in Marketing which enabled her to move confidently into the Digital and Social marketing realm after working extensively on an individual basis, team orientated approach and with companies such as UNICEF. After travelling and working overseas she spent time working in the hospitality sector in Ireland.
Her early journalism and media education and experience have given her the skills to write great content and understand creative digital media. With these skills Grainne can find the best ways to market Event Weekly at its various development stages. Previous job roles have involved customer service support and relationship management, an area Grainne is additionally taking care of for Event Weekly.
Jonathan – SEO & Digital Marketing.
Education: BDes Animation & Electronic Media
Previous Companies: Cavalier Productions, Goa.
Jonathan spent the last year designing Facebook applications, ecommerce sites and social networking skins for a variety of businesses.  He previously worked as a background artist and interface designer on the popular Diner Dash franchise for iPhone and iPad.  He has worked extensively on the online campaigns and support sites for popular online games such as league of legends and Warhammer online.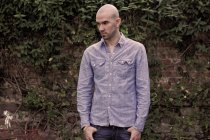 Chris– Events Promoter
Education: BA Sc Event Management
Previous companies: Z Records (London), PowerStudio(London), JKO Media (London)
Five years of music industry experience including organising events, festivals and concerts in Germany and the UK, whilst developing careers of music artists. Extensive use of social media marketing and implementing strategies since 2008.
Chris joined Ticketfriend to give us immediate access to the mindset of an experienced and qualified promoter. He also heads up the promotion for customers for the site in Beta Mode.
Rory – Senior Developer
Position: Software Developer
Education: MSc Software Design & Development, NUI Galway , BE Mechanical Engineering, NUI Galway
Experience: Web Development, Database Design, Systems Administration, IT Support, Lecturing
Bio: Technology enthusiast, problem solver, imparter of knowledge, beer aficionado and world famous tae maker
What I do: Primarily a back-end developer, I design and develop the systems that store, retrieve and serve content to the front-end applications.
Patrick
Software Developer, Intern
Formerly a CAD technician for 8 years, Currently working as an intern for the software development team, while also studying Information Systems and Technology at Dublin Instutute of Technology.
Niall
Position: Software Developer, Intern
Education: Griffith College Dublin Higher Diploma in Web Development, NUI Maynooth B.A Music
Experience: Some freelance work but basically completely new to this industry!
Originally from Mayo. After completing a music degree in Maynooth I started a Springboard web development course in Griffith College. The course covered a huge amount of content in about 7 months. I now find myself working in this exciting start-up and am really enjoying it.
Currently I'm working on a project which will be a part of the event promoter's dashboard when the new website go's live.
Donal
Position: Software Developer
Qualifications: one can only hope!
No one knows who he is, apart from being head of the jokes and funny mails department. He does a little coding on the side, and sorts out the emails people will receive. Actually, maybe he shouldn't be in charge of developing the customer mail system! We assume he is Irish, but that's unconfirmed. It has been long suspected he will stick around for the Gathering, though life for Donal is far from predictable. One thing I can say with certainty, he does like good coffee!
Featured image: Credit: bigstockphoto.com
Tags :
entrepreneurs
events
interview
music
profile
start-up