Copān, augmented reality game launches on Sunday 12 December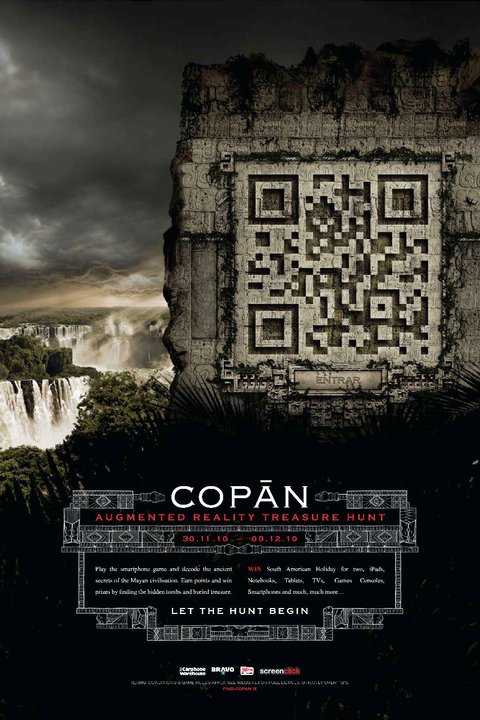 A poster for Copan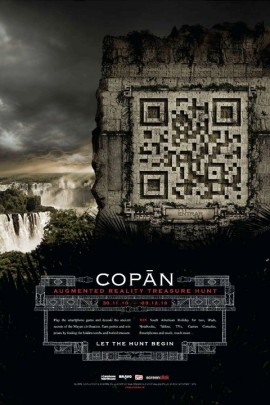 Shrouded in mystery and delayed because of the unseasonably cold weather, organisers of the Dublin based augmented reality game, Copān, have announced that the event will launch on Sunday December 12th.
Read our previous reports on Copān here.
Organisers of the game made the announcement today to coincide with the official opening of the Café Bar in Rathmines today. The event was due to start on November 30 but was postponed for safety reasons due to the heavy snowfall and bracing temperatures in the capital city last week.
Making the announcement today Copān's organisers released more information about the game. They said the game will challenge users to finding the locations of items hidden across Dublin using features standard to most smartphones such as QR code scanners, geolocation technologies and augmented reality. The organisers described the project as,
Utilising the latest location-based smartphone technologies — QR Codes, Augmented Reality and GPS, players navigate the real world to find virtual tombs and hidden treasure. Earn points and win prizes by finding the tombs and unlocking the prizes within, hidden on the streets of Dublin.

Aside from the Top 10 prizes for the most points accumulated, daily location prizes are awarded to players who are amongst the first to arrive at the set locations.
Prises to be given away during the game include a South American Holiday for two, iPads, Notebooks, Tablets, TVs, Smartphones & Accessories, Games Consoles, DVDs, Movie Tickets.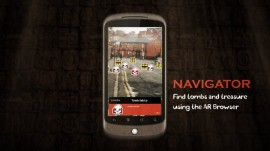 The week-long game is in aid of promoting the eponymously titled Copān bar in Rathmines.  The bar itself boasts "cutting edge technology" including a climate controlled garden terrace based around a Mayan theme in an 8000 sq ft venue.
The Copān game runs from Sunday December 12 to Sunday December 19.
Tags :
Android
augmented reality
copan
copan bar
iPhone
qr-codes