The Postman Patrick series [Videos]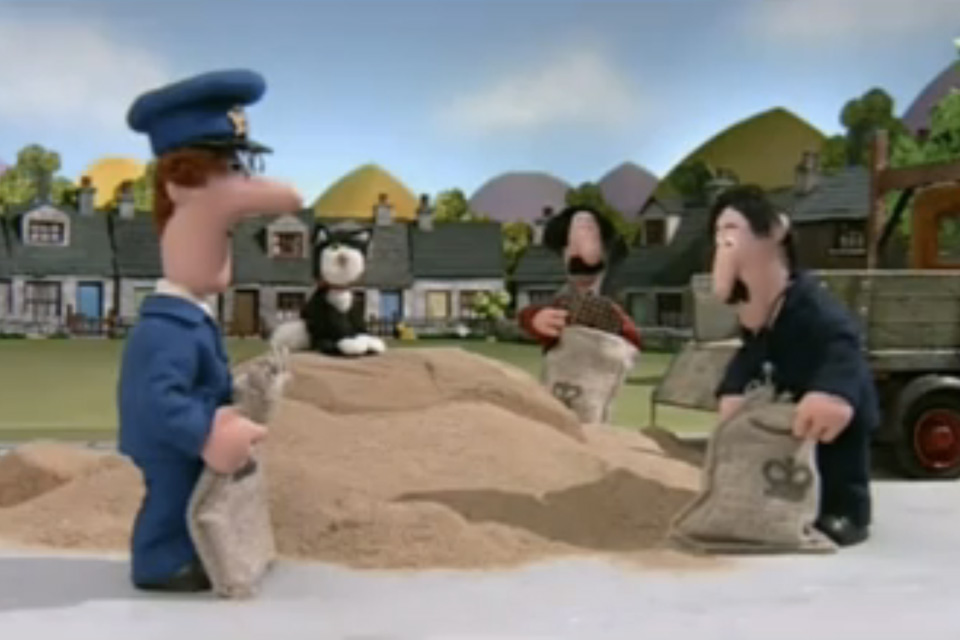 Postman Patrick sand
Update: We've added four more hilarious videos recently uploaded by Johnny Yacuntya.
The hole in the road
The rabbit
Jess stops screaming
The sand
There's no denying that since November of this year Postman Patrick, the Postman Pat spoof by former YouTube user johnser007, has spread virally across the internet and become extremely popular of late – Ireland's very own viral.
However, last week all videos were removed from YouTube due to a copyright infringement claim made by Classic Media, the producers of the original Postman Pat series, to the dismay of many of johnser007's fans. Since then johnser007 has set up a personal profile on Facebook and has uploaded all the highly popular Postman Patrick videos onto the Facebook platform.
For your convenience we've collated and embedded each Postman Patrick video below. As always, expect very strong language and feel free to share your thoughts in the comments.
Peter rocks
Peter rocks (alternative ending)
The go-kart
Sammie
Broken glasses
In the snow
In the snow 2
Ronnie
The sheep
The bird
The kite
The bus
The bus (part two)
F1 van
Paint on van
Tags :
johnny yacuntya
johnser007
postman pat
postman pat spoof
postman patrick
updated
Video
viral
youtube postman patrick