Firefox, not Apple or Android, will become Nokia's biggest competitor in the smartphone market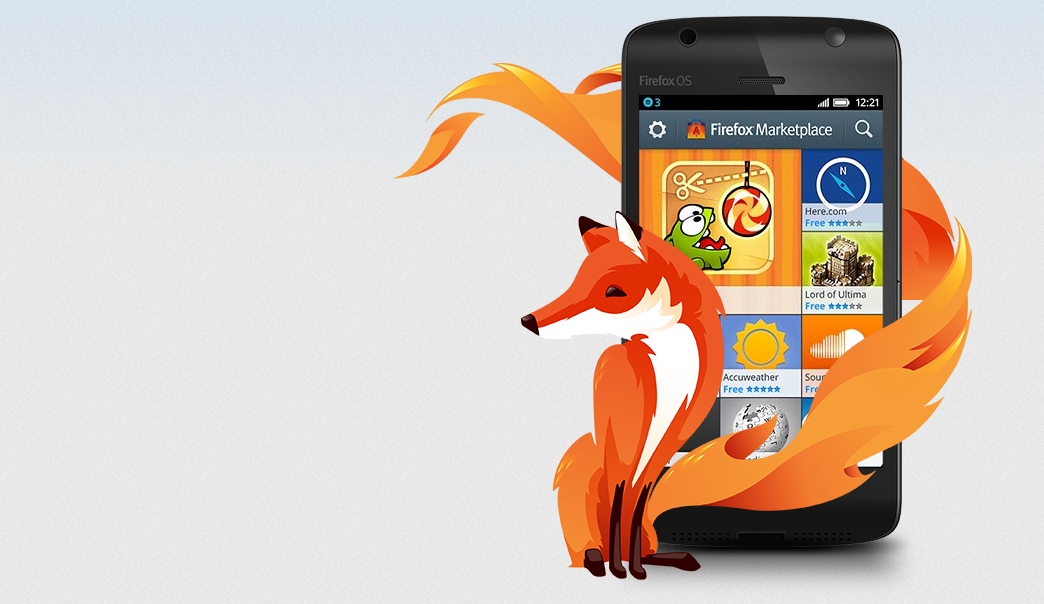 Firefox OS smartphone
Nokia, in recent years, has been a company afflicted with mixed fortunes. While the Espoo giant attempts to remain optimistic about its fortunes (and indeed, some good news stories have been coming) there have been several high-profile setbacks.
While the phone manufacturer has become the largest selling handset in many developing markets, it has, embarrassingly lost top spot in its home market to Samsung. However, the Finnish phone company has seen some important growth. The company has overtaken ailing BlackBerry to become the world's third most popular phone maker, and its devices have been met with rave reviews. It's expected that by 2017, the company will grow to a 12% market share.
However, while the company seems to be turning a corner, Mozilla has begun to eye up the developing and low-end smartphone market with it's Firefox OS. This directly threatens  Nokia's growth strategy. To a lesser extent, this also affects Android, which relies on the low to mid-level smartphone customer to bulk-up its numbers. But it's Nokia who have consistently championed high-quality phones for the low-end and developing market
Firefox earlier in the year, at MWC, announced their new mobile OS with a view to creating an open source, affordable smartphones for developing markets, having teased the market for quite some time. This has been bolstered by a manufacturing agreement with Foxconn and handsets already shipping with Spanish company Geeksphone. All of which should make Nokia a very worried company.
While Nokia has already invested significantly in developing markets, and have produced a raft of low-end phones which try not to compromise functionality, the company's reliance on the Windows Phone operating system is a key disadvantage the manufacturer faces when competing in the smartphone market. While the company does have its Asha OS for its developing market handsets, Nokia is placed in a tough spot by displaying a lack of total investment in WP8, this means that Asha doesn't get the attention it should while Nokia is divided by two markets, affecting developer confidence. The result creates a lacklustre operating system which few developers will be willing to work on.
Firefox have also gotten two big boosts in the last few weeks, with prototype handsets having been developed by the Spanish company, Geeksphone for a very competitive price of €91 for the basic device and €145 for the higher end phone. In the last few days, Foxconn have also added their strength to Firefox and have even hinted at producing tablets for the company, something which Nokia still haven't been able to produce yet, despite rumours which have constantly circulated.
While Firefox poses a threat to Nokia, the Finnish company can still make life very difficult for Firefox. The company famed for its open source browser has very little experience of developing for mobile and even less with physical devices. While open-sourcing an operating system certainly worked well for Google, this doesn't mean that developers will be interested in working with another OS. Perhaps most of all, Nokia produce great phones. The company has more experience than anyone else of the doldrums and technicalities of the ever changing phone market, Firefox is still relatively untested.
It will be interesting to see how Firefox shake up the developing smartphone and tablet market, and for a fledgling OS it's certainly getting quite a bit of backing, directly threatening Nokia's plan and perhaps could knock Blackberry off the fourth place. While Nokia remains relatively fragile and its modest growth is certainly depended on the markets Firefox now looks to, the Espoo company can still throw its weight around and might still reach its 12% in four years.
Tags :
Android
Apple
blackberry
firefox os
Google
iOS
mozilla
nokia
open source
smartphone
windows phone 8