HeyStaks launches social search apps for iPad and Android tablets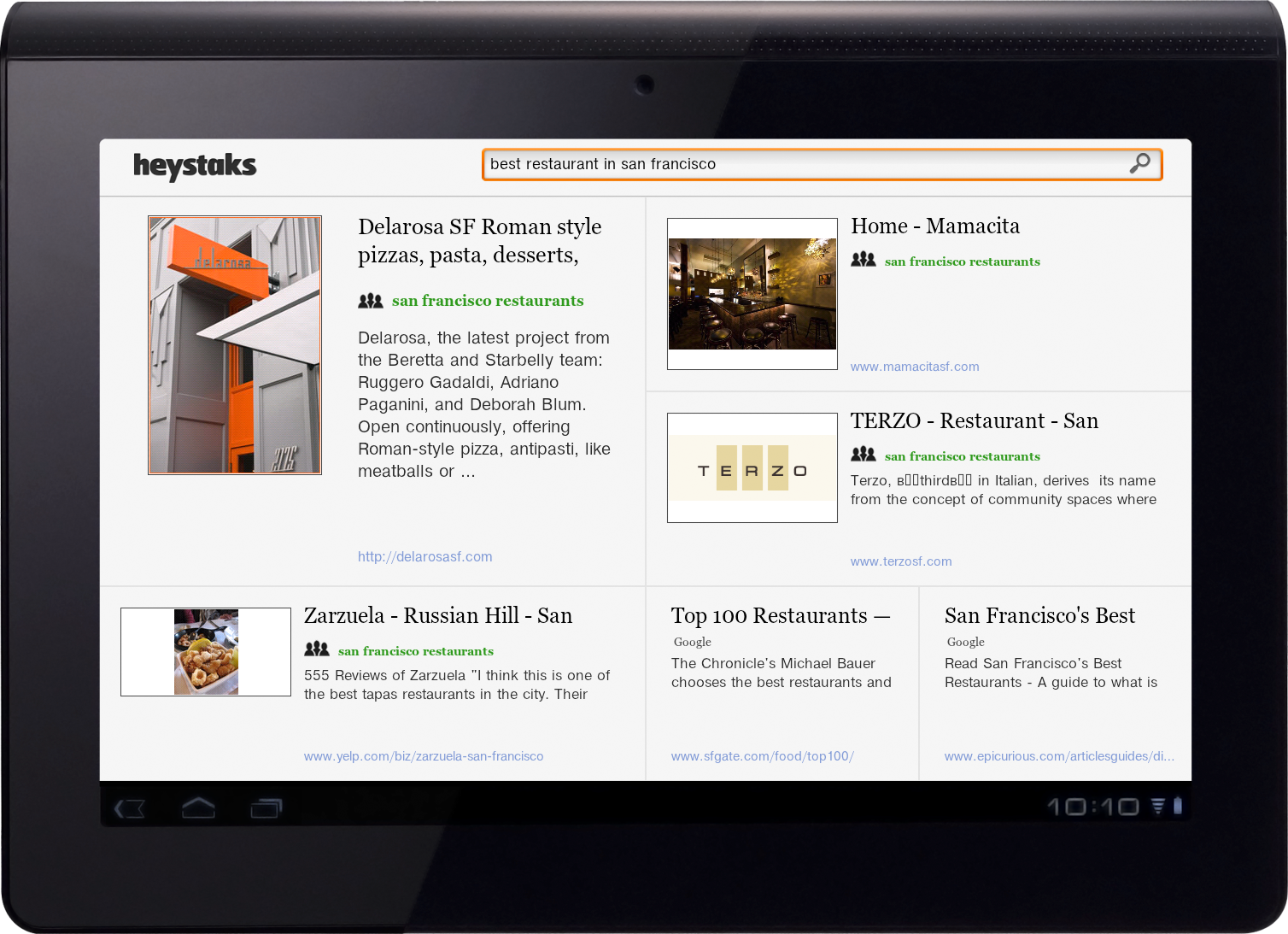 HeyStaks on Sony's recently released Tablet S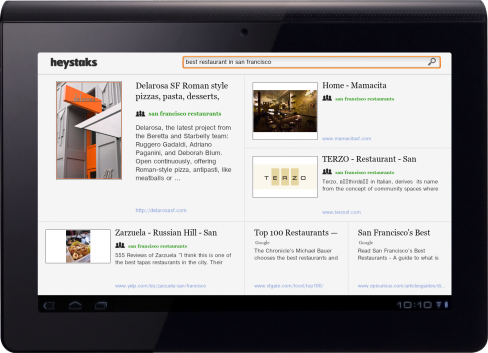 HeyStaks, the Irish social search start-up, has launched two new mobile apps specifically tailored for the iPad and Android tablets. These two new apps will compliment already existing apps for the iPhone and Android smartphones.
HeyStaks works by personalising search results based on shared interests of the HeyStaks community. So if your interest is gadgets, your search results will be influenced by the search activity of users with a similar interest in gadgetry – shared anonymously of course.
The two new tablet apps add to this social search experience by presenting HeyStaks in "an interactive and engaging newspaper-like users interface" which helps users "quickly and easily get more relevant and personalised search results".
Jonathan Dillon, CEO of HeyStaks, explains how users "expect more form their searches", and that HeyStaks users' results are more targeted as "they are generated from communities of like-minded people around a specific topic". Dillon wants HeyStaks to be the "go-to search solution" for smartphone and tablet device users and the release of iPad and Android tablets apps is his company's "next step to achieving that vision".
HeyStaks is a University College Dublin (UCD) spin-out company and were recent finalists in the 2011 Vodafone Mobile Cliecks competition.
Tags :
Android
california
Dublin
iPad
Ireland Technology News
jonathan dillon
keystaks
mobile apps
tablet
ucd
university college dublin