iOS 5 will be deeply integrated with Twitter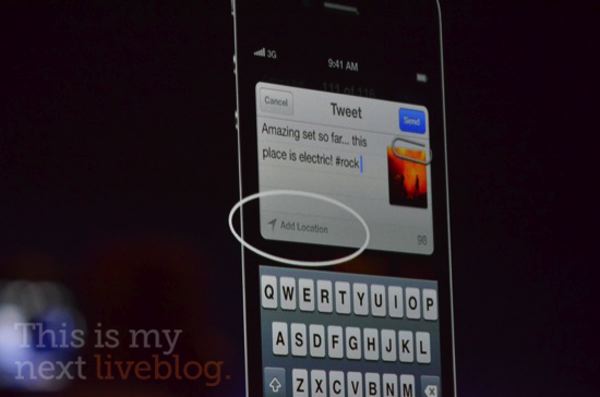 Twitter integration in iOS 5. Credit: This is my next
Apple's next iteration of its mobile operating system will be deeply integrated with Twitter. Speaking at Apple's 2011 Worldwide Developers Conference Scott Forstall, senior vice president of iOS software, announced this and other exciting new features to expect from iOS 5 this Autumn.
With iOS 5 users can associate their Twitter account in the operating system's settings, allowing compatible installed apps to interact with Twitter without the need to manually log in and authenticate individual apps separately.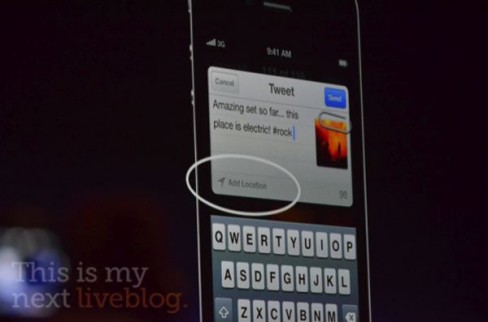 Indigenous iOS apps like Camera, Contacts, Mail and YouTube will all receive considerable Twitter integration. The Camera app will allow users to tweet photos from within the app using Twitter's new native photo upload feature. The Contacts app will also obtain associated Twitter account profile images – something which has been present in Android for some time.
Other new key features announced today for iOS 5 include an Android-like 'Notification Center', wireless iTunes syncing, Newsstand; an iBooks-like app for downloading and accessing digital newspapers and magazines, tabbed browsing in Safari, a split keyboard to allow easy thumb typing on the iPad, iMessage; a new messaging service between iOS users, and iCloud; Apple's music locker and streaming service.
Image courtesy of This is my next
Tags :
Apple
icloud
imessage
ios 5
newsstand
scott forstall
steve jobs
Twitter
worldwide developers conference 2011
wwdc