What Samsung needs to improve for the Galaxy S5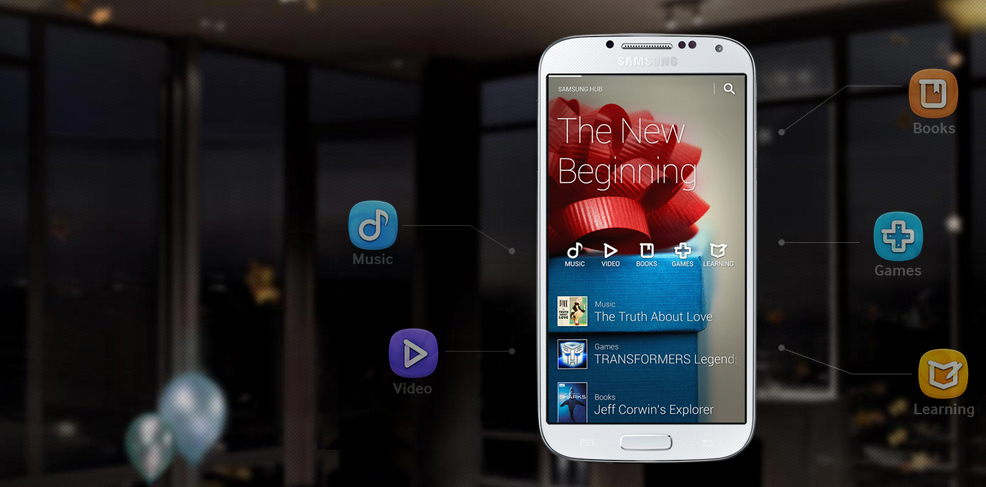 Samsung Galaxy S4
With the release of the new iPhone 5S and 5C, all eyes have turned to Apple's new arch-rival, Samsung to see exactly what they'll pull out of the bag for their new flagship phone, the S5. Just as the headlines of Apple's huge success in shifting their latest smartphone begin to ebb, reports have surfaced that the S5 will debut in January.
The earlier release date is believed to be because of poor S4 sales, possibly due to market saturation. This would leave the question what: could the S5 do to win people over from their S3, iPhone and Nexus 5 (due to come out later this year)?
First and foremost, Galaxy Gear support will be an out-of-the-box necessity. Much criticism has been levelled at this wrist device, particularly in relation to overall compatibility and support. With roll-out taking its time, and most non-Samsung Android users unable to use one – a feature rich and desirable flagship phone might help push both out onto the wider market. However, while the Gear is no doubt extremely cool as a concept, its functionality and appearance are drawbacks. A special compatibility and feature-set between the S5 and Gear would go a long way in helping both.
Another nice touch, which would certainly make heads turn, is a curved screen. Previously seen as a minority report, or Star Trek fantasy; Samsung has delivered their first curved screen handset. It's without a shadow of a doubt, a novelty – probably bordering on unusable in terms of how annoying making a call could be, but it's a brave move that might unlock a larger market of concept design phones on the market.
Complete with some neat touches that are somewhat reminiscent of Nokia's Glance feature, it's a great handset, if you can afford it – however, some features would be welcome additions to a flagship handset.
Samsung needs to let go of their love affair with plastic. Few manufacturers get away with the shamelessly plastic approach, generally because they invest heavily in strong builds and solid structures. Samsung, on the other hand, seem to love thin plastic frames. The argument, and it is a reasonable one, is that it allows their handsets to stay light and comfy – however it has the dual problem of also giving even their most premium device, a cheap feel. To win over a flooded market, the Korean manufacturer will need to put money into a light, metal or aluminium solution.
While the device will be what people instantly comment on, the interface is just as important. To me, this has always felt somewhat too childish for its own good. As a Korean company, Samsung are taking heavily from their home market, where large, bright buttons are the fashion. However, while Google and Apple, even Windows are going simpler, slick and muted – Samsung is looking a little immature. For a premium device it would help if the interface could be more muted. To me, when using a Samsung, it feels more like walking into Hamleys than when using the iPhone and walking into Brown Thomas.
Following on from this, in a somewhat related manner is Samsung's love affair with Bloatware. Stocking their handsets with unnecessary functionality, that while cool – feels more like an excuse to justify a price hike, than anything a user will really need or want. In fact, it could be well argued that the bloatware and added functionality actually lowers the value of the phone, by reducing storage space and creating lags on the processing power of the phone.
Samsung has come on leaps and bounds, and when holding their lower end products, you really do feel the difference. However when I put my Nexus 4 alongside an S4, there's an unmistakable difference in how it feels in the hand, and to use. Beside the iPhone, that difference only becomes more pronounced. The poor sales of the S4 show that a slimmer frame and longer battery life are not as important as they once were. Instead, Samsung will have to try something new, something more grown up.
Tags :
Android
Apple
galaxy
Google
iOS
iPad
iPhone
Microsoft
nokia
s3
s4
s5
samsung