Google Goggles can ruin your morning Sudoku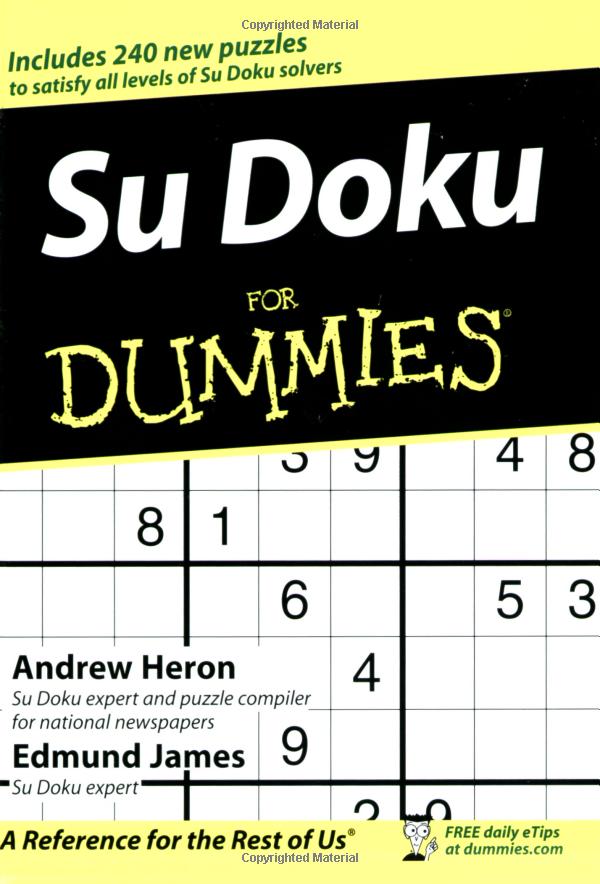 Su Doku for Dummies (Sudoku) via Amazon.com
Do you enjoy your morning Sudoku puzzle but find it hard not to cheat, well then don't download Google Goggles.   The latest edition of the visual search app has been equipped with a powerful Sudoku solver.
Google suggests that the new ability should be used when you get stuck but who among us will be able to resist taking a sneaky scan over a friend's shoulder as they sit down to do the puzzles page – just to annoy them?
Goggles on Android and iPhone can recognize puzzles and provide answers to help make you faster than a Sudoku champ. So if you ever get stuck, take a clear picture of the entire puzzle with Goggles and we'll tell you the correct solution
The Sudoku solver comes as part of Goggles 1.3, which was released in the Android Market and Apple App Store today.  Other major updates include print ad recognition, which allows the app to find products  featured in major US magazines and newspapers ads (No word on a European version yet).  Google has also sped up Goggles' barcode and QR code scanner.
Tags :
Android
android market
app store
Apple
barcodes
games
Google
google goggles
iPad
iPhone
ipod
newspapers
qr-codes
sudoku
Video