Yes we can wear Is Féidir Linn t-shirts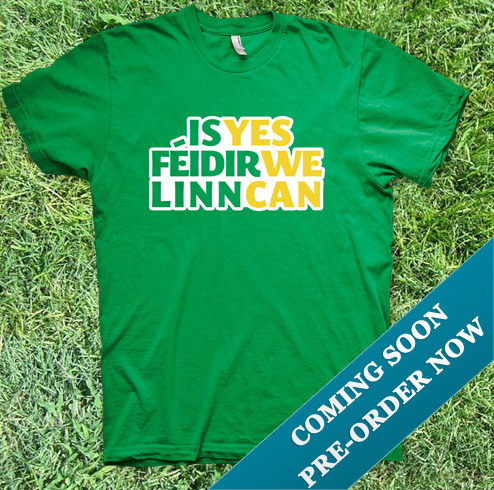 It was bound to happen – President Obama must have known when he uttered those iconic words, "is féidir linn," to cheering crowds on May 23 that he was creating the mother of Irish memes.
The phrase trended on Twitter, spiked on Google search and is even now available to wear. Our friends at What's the Craic Barack, @craicbarack, are at it again and have created another couture classic.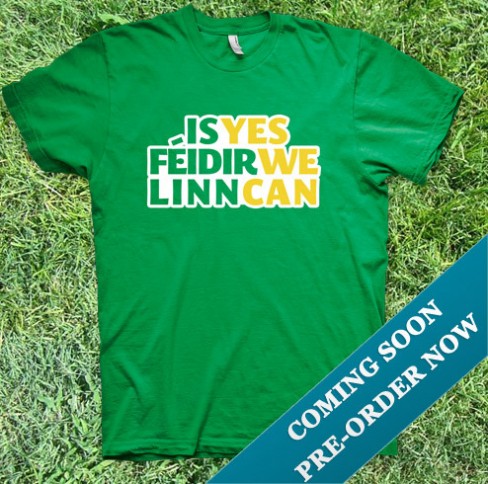 Kevin Devine and Alan Curley's is féidir linn attitude first brought them to national prominence with the creation of the original What's the craic Barack t-shirts back in April and they are sure to do it again with this commemorative t-shirt.
Tags :
barack obama
Dublin
Ireland Technology News
irish
is féidir linn
moneygall
new york
offaly
president obama
t-shirt
What's the craic Barack