Sociable's Podcast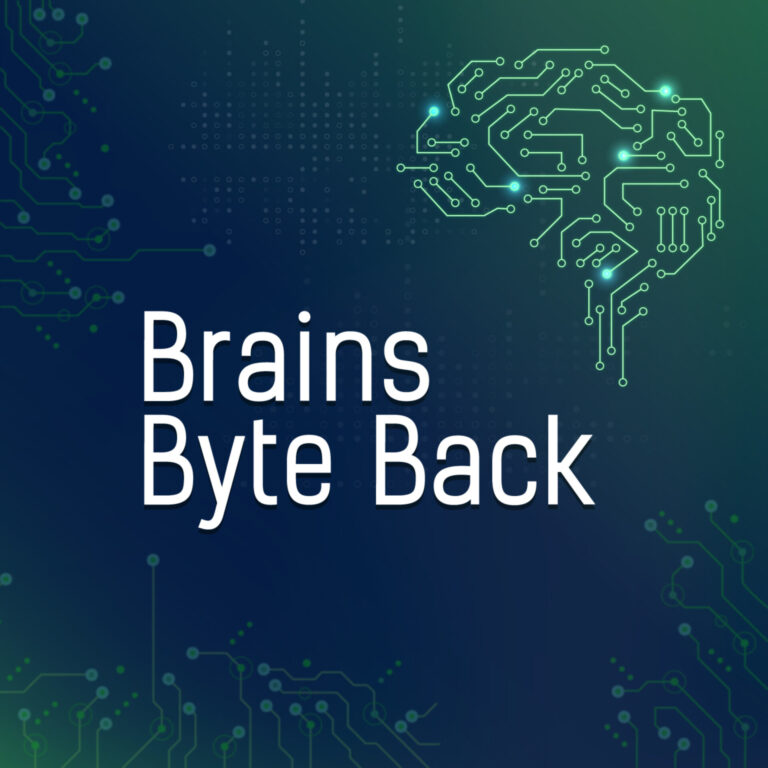 Brains Byte Back
Brains Byte Back interviews startups, entrepreneurs, and industry leaders that tap into how our brains work. We explore how knowledge & technology intersect to build a better, more sustainable future for humanity. If you're interested in ideas that push the needle, and future-proofing yourself for the new information age, join us every Friday. Brains Byte Back guests include founders, CEOs, and other influential individuals making a big difference in society, with past guest speakers such as New York Times journalists, MIT Professors, and C-suite executives of Fortune 500 companies.
Understanding the Keys to Successful Cross-Team Collaboration for Those in the Creative Space
In today's episode of the podcast, we speak with Meredith Bailey, Founder & CEO at StreamWork, a collaboration platform built exclusively for creative workflows.
In this episode, Bailey shares the journey of creating Streamwork and how it streamlines the creative process. We also delve into the challenges of cross-team collaboration in the creative space and how Streamwork addresses these issues.
Bailey discusses the impact of the war in Ukraine on Streamwork's team members based there, and explains how the company provided paid time off and support to ensure the safety of their Ukrainian team. 
Additionally, Bailey explains how Streamwork simplifies creative workflow management, claiming that the platform brings together three critical workflows: feedback collection, automated approvals, and project management.
She elaborates, adding that users can easily collect feedback on various creative assets, invite stakeholders for approvals, and manage projects seamlessly. Alongside, unique features, like turning feedback into actionable tasks.
You will also hear Bailey's advice on the keys to successful cross-team collaboration, where she advocates that effective cross-team collaboration requires open communication, transparency, and goal alignment. 
She also adds that the use of creative briefs helps ensure everyone is on the same page from the start, and highlight how clearly defining roles and responsibilities, especially during the approval stage, is crucial for successful collaboration.
Towards the end of the show, Bailey outlines how StreamWork sets itself apart from the competition stating that, while there are other companies in the creative collaboration space, Streamwork stands out because it offers a full-suite creative workflow management solution, not limited to video review. Adding that its powerful workflows, including approval routing and project management, provide a comprehensive and unique solution.
And finally, Bailey talks about StreamWork's plans for the future hinting at exciting product announcements and integrations in the pipeline for the company. One notable integration is with Slack, which enhances communication and collaboration for teams.
Links 🔗
Our Guest🙋:
Find out more about Meredith Bailey here (LinkedIn) –
https://www.linkedin.com/in/baileymeredith
Find out more about StreamWork (website) –
https://www.streamwork.com/
Brains Byte Back 🧠👨‍💻🎙️:
Leave an iTunes review here – https://apple.co/3i60XWu
Subscribe on Youtube here – https://bit.ly/3o1M4Z3
Follow us on your favorite podcast platform here – https://bit.ly/3kTfNkY
Our Sponsor 💻☎️:
Find out more about our sponsor Publicize here – https://bit.ly/3X6p7SB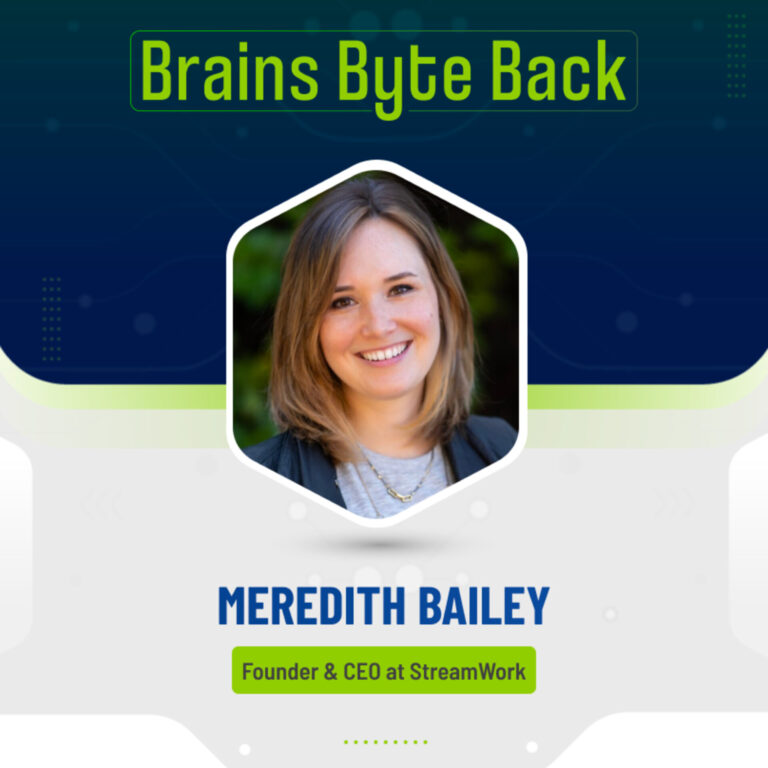 Search Results placeholder
Trending