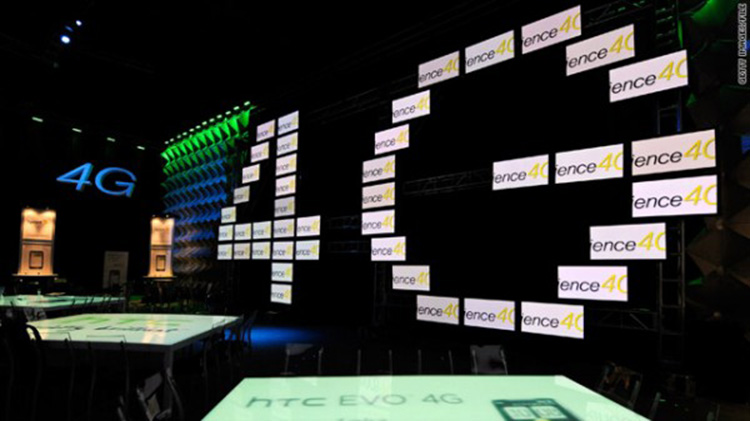 This is exciting. The results from Ireland's 4G auction have been announced earlier than expected, bringing the country one step closer to super fast wireless broadband and instantly pocketing the bootstrapped Irish government approximately €482 million.
For tech-heads out there, the auction awarded spectrum rights in the 900 MHz and 1800 MHz bands, and in the 800 MHz band which became available after last month's analogue broadcasting switch-off.
To the rest of us, this means 4G internet – faster, high-capacity wireless broadband that covers a larger area.
Vodafone Ireland secured the largest allocation of spectrum between all four mobile operators in Ireland, followed by Meteor, O2 Ireland and lastly Three. In total the Irish government is set to earn approximately €854.64 million in spectrum rights – €481.7 million upfront and the remaining €372.95 million to be paid in installments over the life of the licenses that end in July 2030, subject to inflation.
Vodafone Ireland will pay €160.85 million in fees upfront, Meteor €144.78 million, O2 Ireland €124.93, and Three €51.14 million.
A few conditions apply for the new licence holders: all operators must achieve and maintain a population coverage of 70% within three years and the network may not be unavailable for more than 35 minutes over a six month period.
No timetable has been given yet by any operator as to when 4G services will become available. It's now estimated that Ireland's first 4G services may begin to appear in early 2013.
In Britain, widespread 4G services are estimated to become available by June 2013. Last month, EE launched 4G services in 10 UK cities – Birmingham, Bristol, Cardiff, Edinburgh, Glasgow, Leeds, Liverpool, London, Manchester, and Sheffield.