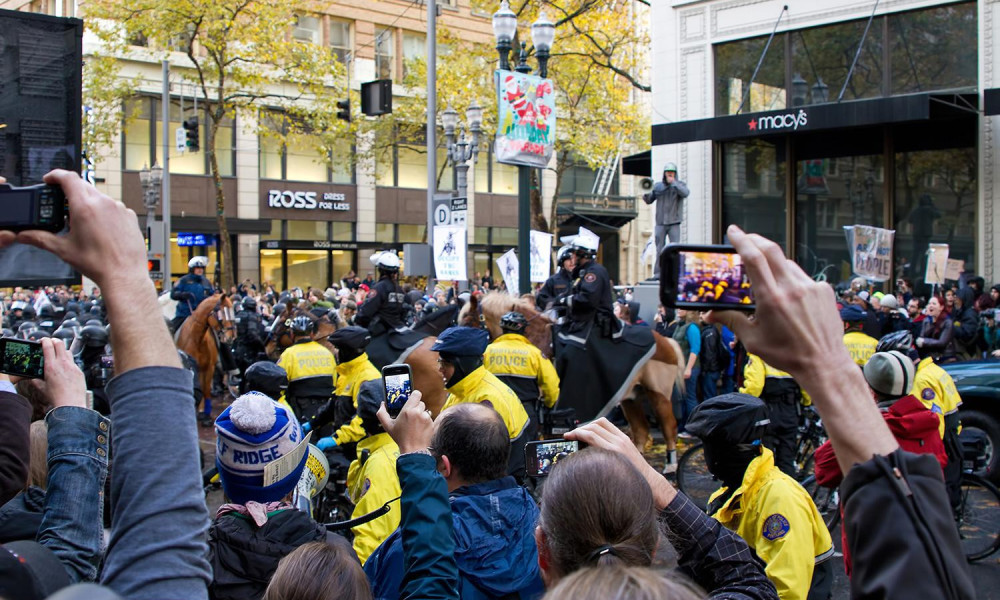 Citizen journalism is needed now more than as the latest announcement from WikiLeaks Founder Julian Assange exposes mainstream media bias on the part of political parties and corporations.
WikiLeaks editor-in-chief Julian Assange announced that to promote the story about the Democratic National Convention's sabotage of Bernie Sanders' presidential campaign, he couldn't do it through the mainstream media because most major publications were already working for one political party or the other.
"We didn't need to establish partnerships with the New York Times or the Washington Post — in fact that might be counterproductive because they are partisans of one group or another," said Assange via Democracy Now!
While the mainstream media is as divided and biased as the American political parties themselves, citizen journalism and alternative media sources are essential to the freedom of press. Citizen journalism apps make it even easier for users to share their unique, eyes-on-the-ground perspectives that show what is actually happening in real-time.
What U See app for citizen journalism
What U See is a live video streaming app on iOS and Android that provides users with on-demand access to mobile phone cameras of other users from all over the world.
Whether a user is at the Democratic National Convention, the Eiffel Tower, or in the middle of Taksim Square, the app allows for anonymous video coverage of events as they unfold live.
"This app is indeed ideal for citizen journalists, especially from problematic regions, because it allows everyone to broadcast based on her/his location with no personal info and without anyone knowing who is broadcasting (if the user chooses not to show his face), where the most important aspect is not who is broadcasting but rather what is being broadcasts," said the company's co-Founder.
Although What U See was built as a remote-viewing platform for friends to share updates or travelers to scope out potential vacation spots before they book their tickets, the app's practical implications for citizen journalism open a whole new potential for reporting events that isn't persuaded by mainstream media bias.
Six corporations control 90% of all news
In 1983, there were about 50 companies that had a stake in the mainstream media. That number has now dwindled to about six.

It is reported that Comcast, Rupert Murdoch's News Corp., Disney, Viacom, Time Warner, and CBS control 90% of all the news in US. Comcast took over General Electric's spot on the "Big 6" after mergers and acquisitions between NBC, GE, and Comcast.

With that amount of consolidation, citizen journalism needs to become a driving force that beats backs the corporate interests of the mainstream media. There about 7 billion people on the planet, yet six corporations are supplying the majority of the "news" through their gold-tinted lenses.

All it takes is for the people of the world to switch over from Pokemon GO to apps like What U See on their phones and start recording. You'll never know whom it will reach, nor the impacts it can have on world events and social change if you don't start broadcasting your intelligent, informed voice.

<!-comments-button-->