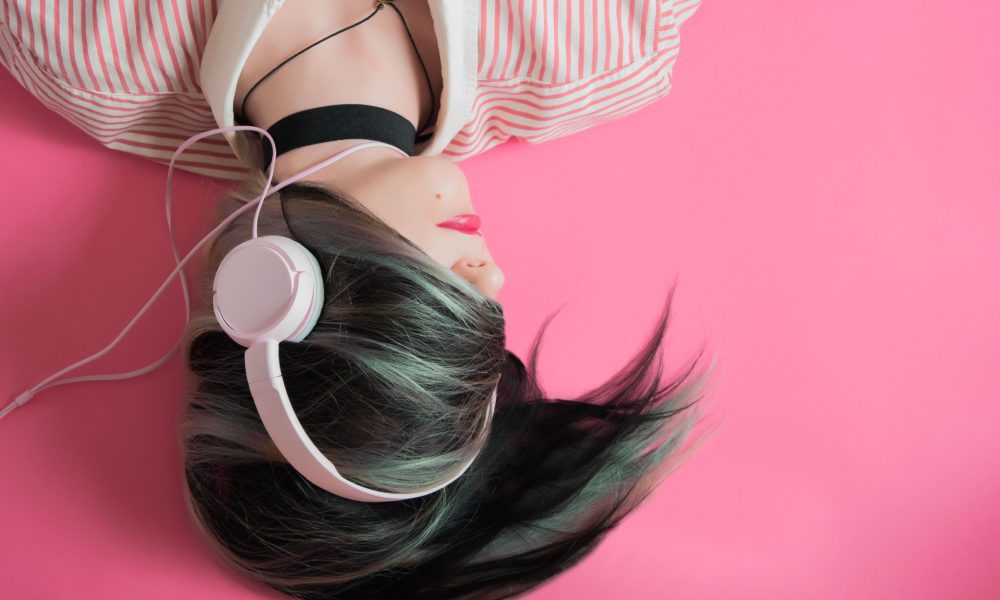 Whether we are multitasking at the gym, preparing dinner, or with our hands at 10 and 2 on the steering wheel in traffic, having the ability to interact with technology, while hands-free has become an essential part of our daily routines.
With our busy lives pushing us increasingly into the loving embrace of voice commands and audio content, we are in an important transition period, not only for but for entire industries.  For instance, as a result of of helpful hands-free assistants like Siri or Amazon's Alexa we are no longer burdened with the need to type information to get results, we can simply speak and they respond. And this seemingly small change has led to a shift in the world of marketing and SEO.
Before, in the barbaric days of typing, the majority of individuals would type the minimal number of words to search for a result, for example, "best Sushi Austin." However, now we are more likely to pose the question "Siri, What is the best Sushi restaurant in Austin." Semantically this might be considered the same, however, from an SEO perspective, this slight difference can have a large impact. 
"Organic search is primarily about users discovering content they don't know about.  This is the same case when they search using their voice," states Hamlet Batista, CEO of RankSense, an SEO automation platform for e-commerce sites. Clearly, our ability to type vs our ability to speak changes how we discover new information and how it is presented to us. 

However, our love for interacting with technology is not a one-way conversation. As much as we like to ask questions we appear to be equally interested in listening. This is evident in the monumental rise of podcasts. There are 67 million listeners in the US alone, and that number is expected to reach 112 million by 2021. For brands, this has come as a new opportunity to reach consumers and even described as the "holy grail" for advertisers, with podcast advertising revenues expected to almost triple from $237 million in 2017 to $642 million by 2021.

On top of this, podcasts have been primed as a key source of content for television with numerous podcasts making the transition from audio to television, such as 2 Dope Queens, a hit podcast which will now be adapted into a four-episode on HBO.

As Antonio Garcia Martinez, a writer and contributor for Wired, stated in a recent article "Eventually, podcasting is going to do to radio what cable TV did to network TV (and what Netflix is now doing to cable TV): It'll become the showcase for the premier storytelling in that medium. Even if podcasting only manages to take radio's ad budgets, that's a good $20 billion a year and a hundredfold increase over the current status quo."

The podcast/radio transition has not gone unnoticed by the entrepreneurial scene, especially for Helena Ronis, Co-founder and CEO of VoxSnap.

Perfectly timed for the modern boom of audio content, VoxSnap, a startup transforming written text into an audible treat for consumers and businesses, has just announced the launch of its new platform to transform text to human voice. The company works with professional narrators to help companies transform their written content into high-quality voice content, and engage their audiences in a whole new way. VoxSnap also offers an extensive audio library for consumers — giving listeners a convenient mode of enjoying great content on the go.

"We want to make it easier for bloggers and companies to bring content to life with voice, reach relevant audiences, maximize distribution, and collect valuable engagement data. With so much going on in our lives, reading can be difficult to fit into our busy schedules. By transforming more content into audio we hope to make information more accessible and consumable in our modern lives," said Ronis.

With VoxSnap, companies can transform any written text — things like white papers or blog posts — into high-quality audio content. The audio can be embedded into blog posts, used as podcasts, with Amazon Alexa, or distributed through any other voice channel. Listeners can access the informational content on topics such as technology, business, finance, marketing, health, and self-improvement, within VoxSnap's own online library. The library is accessible on web, mobile, and Amazon Alexa.

By adding an audio player into embedded posts, VoxSnap helps brands intelligently collect user engagement data. VoxSnap then produces engagement reports to help companies optimize their content marketing ROI, while obtaining a deeper understanding of customer acquisition costs.

"We want to provide quality educational content for listeners to stay ahead in their industry and improve well-being. Thanks to our unique offering, we hope that VoxSnap will become a market leader in a world where voice and audio content is more popular and in demand than ever before. Our ultimate goal is to help companies reach more consumers while simultaneously providing enjoyable, educational content for everyone," adds Ronis.

As our appetite for audio increases, it looks like we might be seeing more content make the jump from text to audio and perhaps eventually to television, bringing a smile to the faces' of consumers and businesses everywhere.

<!-comments-button-->