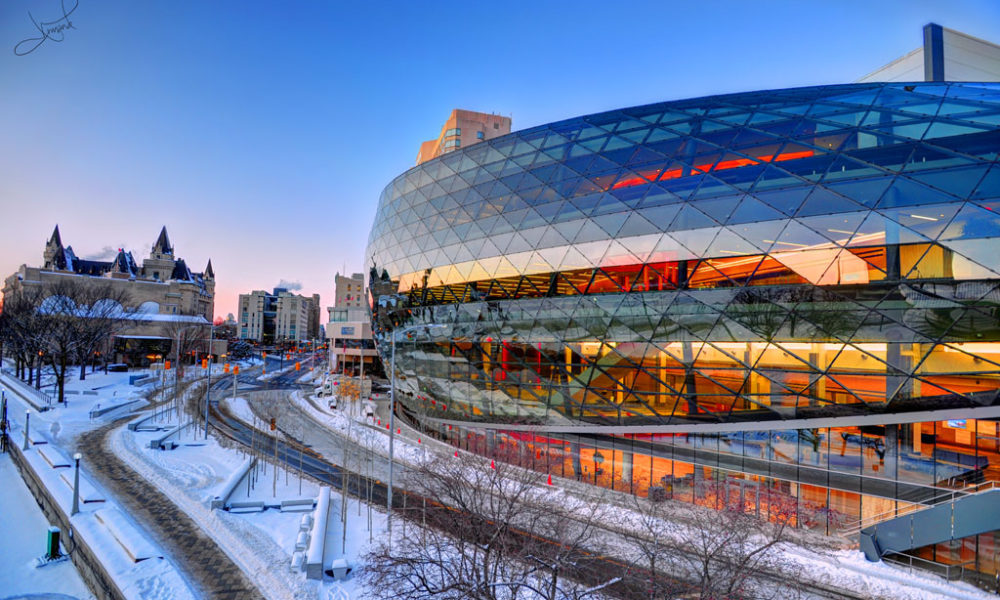 Leading SaaS accelerator, L-SPARK, announces Canada's first ever SaaS Conference, SAAS North, with over 60 speakers from November 30 to December 1 in Ottawa.
The two-day event at the Shaw Centre in Ottawa will feature over 60 distinguished speakers from the Software as a Service (SaaS) industry, providing 1000 attendees invaluable SaaS learning and networking opportunities.
Representatives from companies such as Shopify, SurveyMonkey, Hubspot, Salesforce, and Hootsuite will be included among the many, many industry leaders speaking at the SaaS conference.
SAAS NORTH is Canada's first SaaS Conference designed to connect the top SaaS founders, investors and executives to learn, network and grow.
"SAAS NORTH is a fantastic opportunity for companies around the world to learn more about this dynamic industry," said Executive Managing Director of L-SPARK, Leo Lax. "For the first time ever SaaS thought leaders will meet on Canadian soil to discuss provocative and practical ideas for fast-paced business growth."
Apart from promising tactical content and actionable conversations delivered by world-class thought leaders in SaaS, the conference will allow angel investors, venture capitalists, and Founders to share their insights into raising capital, exits, valuations, and going public.
Under the central theme "From the Ground Up: Building Global SaaS Organizations," attendees will learn how to build and sell their SaaS product in the "Product" content track on UI/UX, pricing, sales, marketing, and more. The "Company" content track is focused on best practices and "how to" advice to scale up a SaaS company with talks about fundraising, metrics, venture investment, hiring and scale. In between speaker sessions, delegates can meet with SaaS exhibitors on the trade show floor.
Nov 29: "The Warm-up Party"
Nov 30: Breakfast, Opening Keynote, Breakout Sessions, Lunch, Afternoon Fireside Chat, Happy Hour, "The Party"
Dec 1: Breakfast, Opening Keynote, Breakout Sessions, Lunch, Afternoon Fireside Chat, Happy Hour, Closing Remarks, "The After Party"
Tickets for SAAS NORTH are currently available for $995 CAD, with a 10% discount offered to groups of three to five. Tickets include full access to both days, including breakfast, lunch, welcome reception and after-party.

As scaling, raising funding, and going public has become more difficult than before; public SaaS valuations have dropped by 57% in the last two years.

L-SPARK is helping these small to medium-sized businesses, giving them the adrenaline shot they need to boost their efforts and become competitive in an international landscape.

The term "Software as a Service" was first mentioned "in an internal document called 'Software as a Service: Strategic Backgrounder' by the Software & Information Industry Association in 2000," according to SaaS Addict.

Now, the global SaaS market is predicted to grow from $49 billion in 2015, to $67 billion in 2018. Despite the fact that SaaS companies in general exhibit healthy margins, averaging at 78%, with overall revenue growth of 46% in 2016, in a competitive environment new businesses still face challenges.

The L-SPARK Accelerator helps Canada's enterprise SaaS and cloud startups boost revenue generation, scale-up, and become investor ready.

<!-comments-button-->