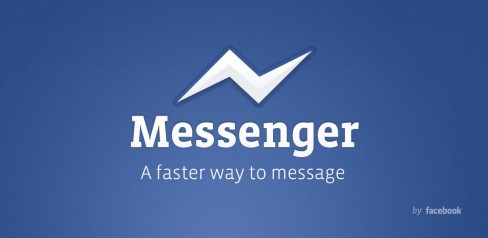 Facebook has just launched a standalone messaging app, Facebook Messenger, for Android and iOS devices. The app allows Facebook users to message friends individually or by group, send photos and share location information.
Facebook Messenger is a direct descendant of Beluga, a group messaging service that Facebook acquired in March of this year, and is the first standalone app from the social network. This app could signal the start of an emerging trend as Facebook is also rumoured to be working on a standalone photo sharing app.
With Facebook Messenger app-to-app messages are delivered via push notifications. If the receiving user does not have Facebook Messenger, the update is delivered via Facebook Chat, Facebook Messages or by good old-fashioned SMS instead.
The app imports all your existing conversations on Facebook Messages. New conversations are started by adding one or more Facebook friends or phone numbers from your list of phone contacts. The app won't quite replace your phone's basic SMS application just yet however, at least not until a sizable portion of the current 750 million active Facebook users download it first.
The app is currently not available in Ireland but we're expecting it within the next few hours.