Google is taking full advantage of Apple's recent Maps app debacle (yes, the one that gifted south Dublin a shiny new airport), and rightly so. While there's still no announcement to be made regarding a native Google Maps app for iOS yet, its browser app is excelling ahead with the introduction of Street View tomorrow.
According to Walter Massberg, veteran columnist at The Wall Street Journal, Street View is coming to Google Maps on mobile web tomorrow, Thursday. So iPhone users with iOS 6 installed can launch Safari or Chrome and navigate to maps.google.com to access Street View on their mobile device.
Heck, Street View wasn't even available on the old iOS 5 Maps app powered by Google (but developed by Apple). Street View-like imagery doesn't seem like a feature that the current Maps app in iOS 6 will introduce anytime soon either.
So, in lieu of a native Google Maps iOS app – which is expected by year's end – Google is turning its maps web app into a very viable alternative. Now all we need is turn-by-turn navigation, which was seemingly the reason for the Apple/Google maps fall-out in the first place.
How to get Google Maps on your iOS 6 home screen?
If, like many others, you've abandoned Apple Maps it's really easy to add a Google Maps icon to your iPhone or iPad's home screen, granting Google Maps' mobile browser app the accessibility and omnipresence of a native app.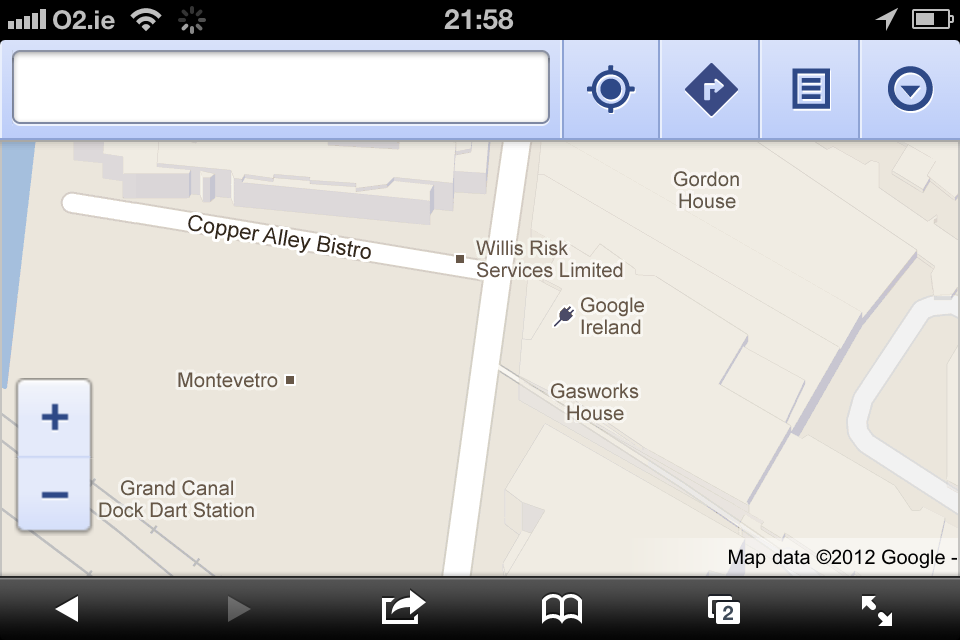 Simply load up Safari on your iPhone or iPad and visit maps.google.com. Now tap the browser's share button in the bottom centre of your screen. Then tap Add to Home Screen and name it appropriately.