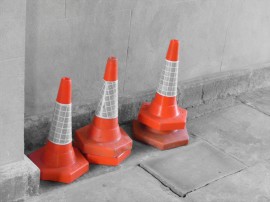 According to tech blog GigaOM, the team behind the popular media player VLC will release a VLC Android app in "a matter of weeks". This follows from the release of a dedicated VLC iPad app in September of this year, with iPhone support arriving in October.
VLC has become extremely popular on desktop devices in recent years as it's capable of playing almost any file format imaginable, and can play corrupted files also. Corrupted files are quite common on peer-to-peer file sharing networks where downloads often remain incomplete.
VLC will be of particular benefit to Android users who wish to stream video formats not traditionally supported by the platform.
Janko Roettgers of GigaOM spoke to lead VLC developer, Jean-Babtiste Kempf, who stated that two basic modules for audio and video output on the Android NDK have been developed, and are near completion.
"They need work, but we are approaching."
If all goes according to plan the app could be released in "a matter of weeks". However, Kempf was cautious about giving a specific date as Android device fragmentation could delay the application's release. The VLC team must first ensure it can run on specific versions of Android OS before it's released.
It's possible to track progress of the VLC Android app on the team's Git page.
Image courtesy of jacockshaw on Flickr.