Google Social Connections and Search
Sociable's Podcast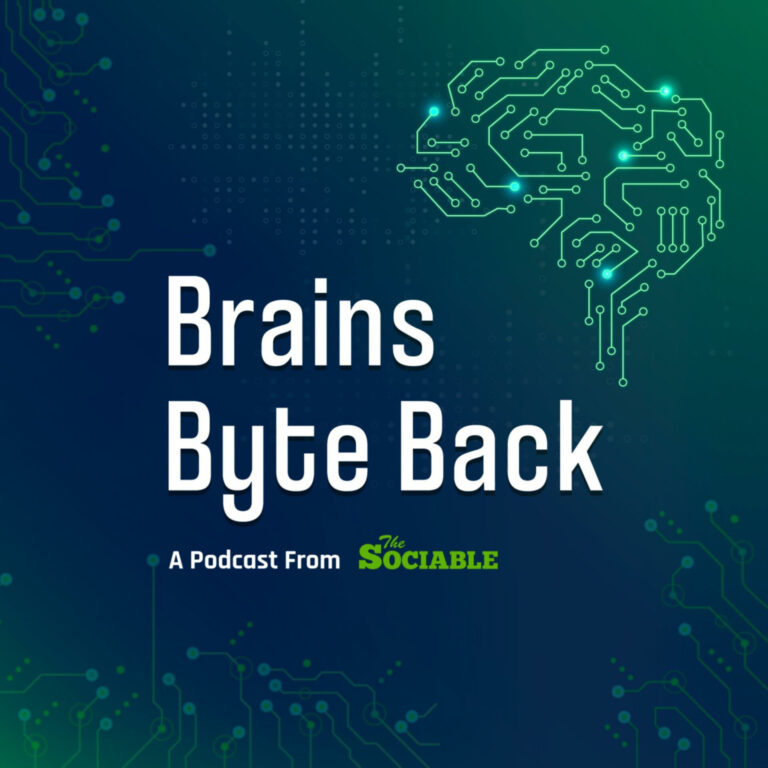 Brains Byte Back
Brains Byte Back interviews startups, entrepreneurs, and industry leaders that tap into how our brains work. We explore how knowledge & technology intersect to build a better, more sustainable future for humanity. If you're interested in ideas that push the needle, and future-proofing yourself for the new information age, join us every Friday. Brains Byte Back guests include founders, CEOs, and other influential individuals making a big difference in society, with past guest speakers such as New York Times journalists, MIT Professors, and C-suite executives of Fortune 500 companies.
Data Consulting Firm CTO Shares Insight on the Future of Cloud and Data Services
In today's episode of the Brains Byte Back podcast, we speak with Madhav Srinath, CEO and CTO of NexusLeap, a technology and management consulting firm focused on helping organizations make sense of their data and use it to make critical business decisions.
Srinath shares the story of how NexusLeap started in response to the pandemic, specifically helping food distributors consolidate data and provide insights to solve the problem of food distribution during this difficult time.
Srinath also explains the meaning behind the name NexusLeap, which reflects the company's mission to help businesses break free from what they know and take a leap into using data to drive critical decisions.
For Srinath, the "nexus" part of the name refers to the congregation of important decisions and data, while the "leap" part refers to the need to make a leap into the future to keep up with new challenges, problems, and technologies.
Additionally, Srinath shares advice for businesses looking to improve their data management practices. He suggests starting with a data audit to identify areas for improvement, creating a roadmap for data management, and involving all stakeholders in the process. 
We also discuss the future of cloud and data services. During this segment Srinath highlights the importance of cloud computing, stressing that it should be used to build only what is necessary and pay for exactly that without taking on a lot of overhead. 
He predicts that we will see an increasing number of cloud platform providers partnering with AI tech providers to create an experience for users that seamlessly integrates cloud and AI technologies.
And finally, Srinath opens up about how he and his wife share a 10-year goal to purchase large plots of land and build infrastructure to rescue as many animals as possible. Alongside their desire to facilitate better human-animal connections using technology.
Links 🔗
Our Guest🙋:
Find out more about Madhav Srinath here (LinkedIn) –
https://www.linkedin.com/in/madhavsrinath/
Find out more about NexusLeap (website) –
https://nexusleap.com/
Brains Byte Back 🧠👨‍💻🎙️:
Leave an iTunes review here – https://apple.co/3i60XWu
Subscribe on Youtube here – https://bit.ly/3o1M4Z3
Follow us on your favorite podcast platform here – https://bit.ly/3kTfNkY
Our Sponsor 💻☎️:
Find out more about our sponsor Publicize here – https://bit.ly/3X6p7SB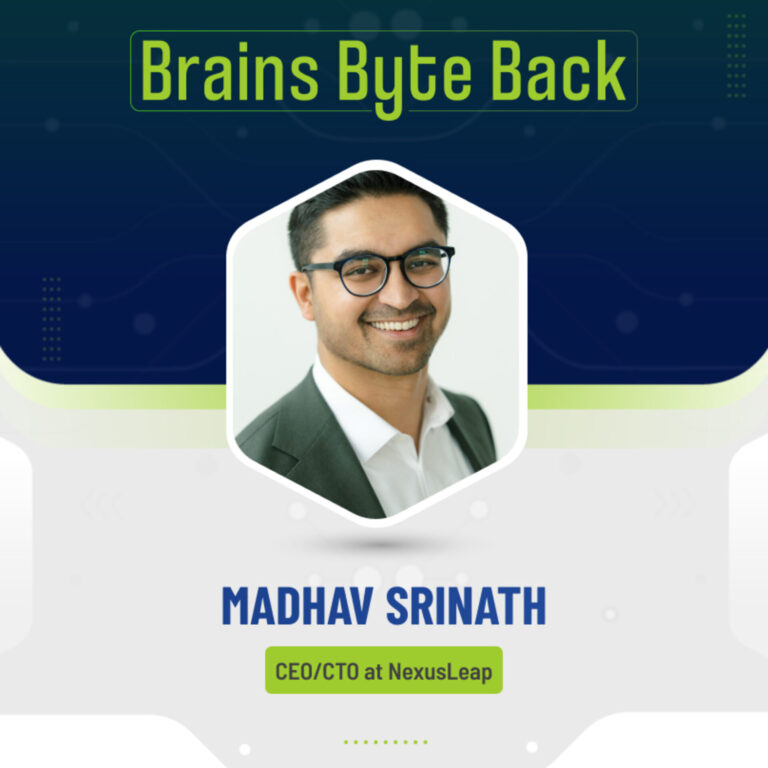 Search Results placeholder
Trending