Sociable's Podcast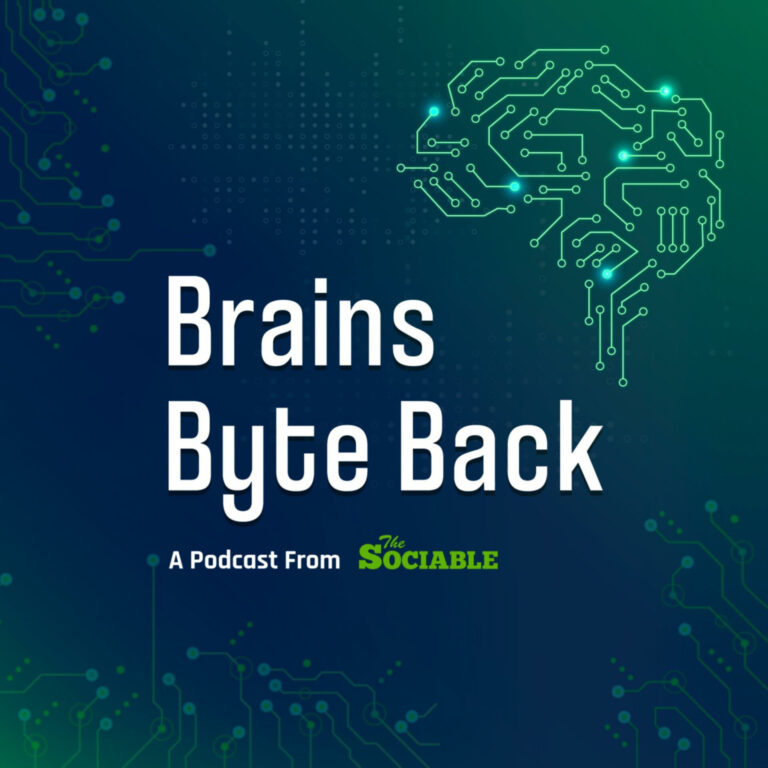 Brains Byte Back
Brains Byte Back interviews startups, entrepreneurs, and industry leaders that tap into how our brains work. We explore how knowledge & technology intersect to build a better, more sustainable future for humanity. If you're interested in ideas that push the needle, and future-proofing yourself for the new information age, join us every Friday. Brains Byte Back guests include founders, CEOs, and other influential individuals making a big difference in society, with past guest speakers such as New York Times journalists, MIT Professors, and C-suite executives of Fortune 500 companies.
How Learning a New Language can Significantly Delay the Onset of Alzheimer's Disease & Dementia
In today's episode of the Brains Byte Back podcast, we speak with Dan Berges, Managing Director & Founder of Berges Institute, an online Spanish language school for adults headquartered in New York City.
In this conversation, Dan shares how, before the pandemic, the institute mostly comprised of in-person teaching, and had begun to dabble in online teaching in 2019, with a total of 1200 students and a large school in Chicago. 
However, since the pandemic, the institute has transitioned to work 100% online, with students in the US, the UK, Canada, and beyond. 
The school uses the Graf method, which is their self-developed style of teaching Spanish. It is a highly deductive method, meaning that they first teach the rules and then practice them, instead of an inductive method where students are expected to infer the rules from the examples.
Dan also shares the origin story of the company, stating that it first began in 2013 with a small studio on the upper side of New York City. They developed the Graf method themselves and it quickly became very popular. 
Additionally, Dan discusses the benefits of learning a new language, claiming that most research shows that it improves cognitive ability, memory, and concentration. 
He advocates that brain scans show an increase in the density of gray matter and white matter when learning another language. Alongside this, research has shown that learning a new language also can significantly delay the onset of Alzheimer's disease and dementia.
And finally, Dan shares how the institute is recruiting the use of AI in order to implement new Spanish language chatbot features for their students in order to help them learn.
Links 🔗
Our Guest🙋:
Find out more about Dan Berges here (LinkedIn) –
https://www.linkedin.com/in/dan-berges
Find out more about Berges Institute (website, Twitter + Contact page) –
https://www.bergesinstitutespanish.com/
https://twitter.com/bergesinstitute?lang=en
https://www.bergesinstitutespanish.com/contact-us
Brains Byte Back 🧠👨‍💻🎙️:
Leave an iTunes review here – https://apple.co/3i60XWu
Subscribe on Youtube here – https://bit.ly/3o1M4Z3
Follow us on your favorite podcast platform here – https://bit.ly/3kTfNkY
Our Sponsor 💻☎️:
Find out more about our sponsor Publicize here – https://bit.ly/3X6p7SB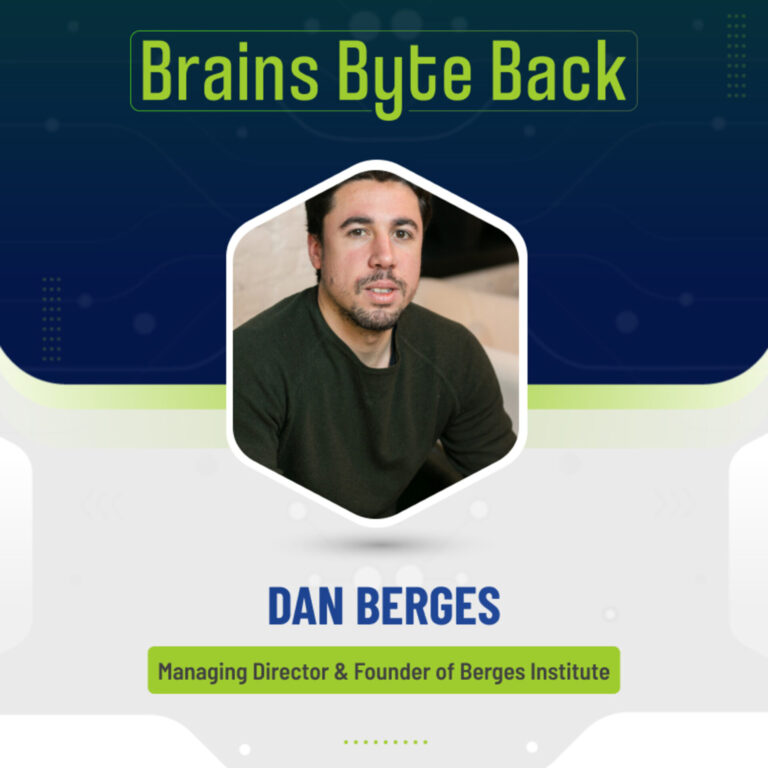 Search Results placeholder
Trending