AI with a human touch: leading assessment, recruitment platforms integrate to bring best hires forward
A leading AI-based smart assessment platform integrates with the world's leading recruitment platform to bring the best candidates forward while maintaining the human element.
As automation becomes the new standard in efficiency, oftentimes the human element gets thrown out the door as tech giants rely more and more on algorithms to bring their best information forward.
While Google's search engine algorithm is extremely useful in plowing through 664 million results in .78 seconds, it can't intuit what you are looking for based on body language or other social cues known to only us humans.
When it comes to hiring, especially when recruiters conduct interviews and assessments over video calls, AI is working as an accompaniment to good old fashion conversation between two human beings.
The AI and machine side of the recruitment process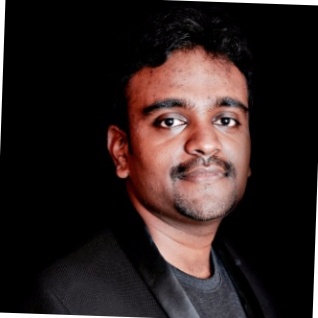 That's why Interact, the leading AI based smart assessment platform from Xobin, and Greenhouse, the world's leading recruitment platform, today announced an integration.
This integration with Interact's assessment features adds intelligent proctored assessments in every software skill for human resource professionals using Greenhouse's platform.
"Interact is a platform for secure and fast hiring. It uses AI to block improper test attempts. This gives candidates the comfort needed and the recruiters the authenticity they need," says Guruprakash Sivabalan, Founder and CEO of Xobin.
Good recruiters can rely on intuition to a certain degree when evaluating potential candidates, but by adding an un-biased AI platform to the equation, the probabilities of finding the best hires increase.
Interact's intelligent proctoring system for online assessments identifies the candidate's facial features, as well as tracks eye movements to see if someone is trying to cheat.
"With an in-depth AI proctoring technology, Interact can track the retina motion of the test taker, along with using the keyword pattern to analyse the behavior of the test taker. This helps us check the integrity of the submission and provide a detailed report to the recruiter about the same trait of the candidate," said G Krishna Chaitanya Sai, Key Accounts Manager at Xobin. We'll hear more from Krishna a bit later about the human aspect.
Add to the mix the in-built plagiarism checker that can determine whether you answered a test question truthfully as opposed to just googling the answer, and the platform solidifies itself as the perfect integration for Greenhouse.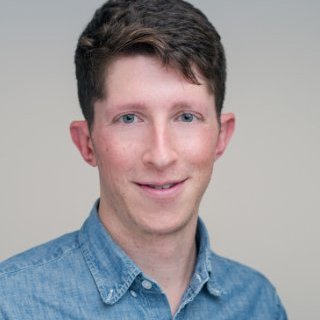 "Candidate integrity and authenticity are two major factors for making impact hires," said Dane Hurtubise, VP of Platform and Partnerships at Greenhouse.
"Interact's smart assessment platform enables our mutual customers to automate the process of verifying candidate ability and integrity in a single step, saving both recruiter and candidate time and energy. We are thrilled that Interact by Xobin is joining our community of partners!"
Add that to the fact that recruiters can send out invites to all their prospects in a single click, and Interact becomes doubly efficient.
With a Candidate Journey and Code Playback, recruiters will have the same degree of trust as if the test was taken in front of their eyes. This removes the necessity of a secondary verification of skills. Thus, saving loads of time per hire, freeing the schedule up and improving productivity.
This also ensures that only the most qualified candidates end up being hired.
The human side of the recruitment process
To learn more about the human element behind the software, I had a more in-depth chat with Krishna, whom I quoted earlier.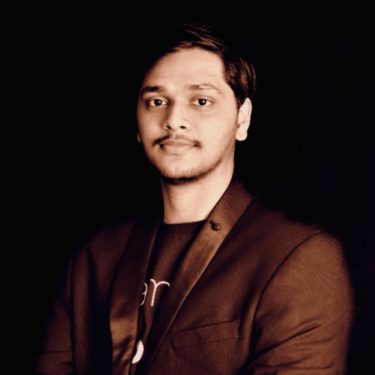 At the top of Krishna's long list of skills, he states on his LinkedIn bio, "I can read people!!! Not just that, I am sensitive to their verbal and non-verbal cues. Evaluating a mindset match is a fun psychological challenge for me."
Intrigued by his fascination with reading people — a very non-machine-like trait — I had to inquire, "How can AI still put forward the best candidates, but still not lose that part that understands humans?"
After all, his bio does say, "I am someone who is not afraid to experiment, observe and devise new methods of screening, identifying and selecting the right people to join a team. My biggest strength is that I understand people and know what makes them tick."
So, how does that skill translate into the work being done at Xobin? Krishna's response was rather insightful.
"The idea is to help people get chances to prove themselves, without having to worry about the institution or their academic background. The simple explanation about AI putting the best people ahead, along with the ability to understand people, is that people get chances irrespective of their experience, relevant field, race, or creed. Ideally, the better the person is at the job, the better the chance."
So, the move towards an AI-based platform was to help reduce human bias in the recruitment process to bring the most qualified candidates forward.
But how did the idea come about? According to Krishna:
"Xobin was the first product of my firm, and we started out with sourcing, screening, vetting and even helping out recruiters give away offer letters. So, it was then that I honed my skills in interacting with developers, helping them achieve the best of their potential by landing the jobs that they deserve based on skill. It is since then that I have interacted with thousands of developers and secured them jobs that are purely based on skill.
Interact then came on as the next idea, where we left the idea of sourcing the candidates and started thinking about how we could help recruiters reduce the time taken in the whole process."
Although the integration with Greenhouse is based on Interact's assessment tool, Krishna also took the time to explain a bit about Interact's interviews features.
"Interact allows the recruiters to conduct video-based interviews while making use of the overall question library to test the candidate. This is how we tried to make remote interviewing as realistic as possible," Krishna added.
The Interact question library boasts of over 6,000 questions in 60+ skills that helps test the skills to the fullest.
"All these make Interact an amazing tool for recruiters who want to find the best developers without any discrimination based on pure skill and technical fit," said Krishna.
Tags :
AI
artificial intelligence
Google
hiring
jobs
recruiting