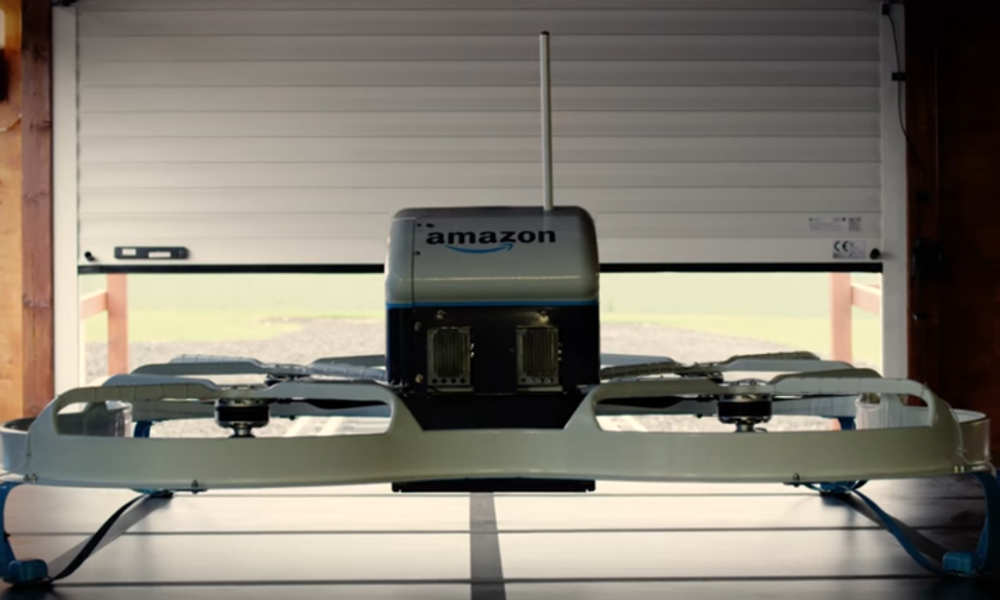 Amazon is awarded a patent to develop a flying warehouse that will act like a mothership to launch delivery drones from its base in the sky.
Labeled as an Airborne Fulfillment Center (AFC), Amazon's new patented airship will be able to cruise at an altitude of about 45,000 feet and loaded with all the goodies you'd expect from an Amazon warehouse.
Remember the scene from "Indiana Jones and the Last Crusade" where Indy and his father escape from a blimp in a biplane? That's similar to how the drones will take off from the AFC, except there won't be any Nazis chasing the Unmanned Aerial Vehicles (UAVs) that take off from the mothership.
According to the patent abstract, "As the UAVs descend, they can navigate horizontally toward a user specified delivery location using little to no power, other than to stabilize the UAV and/or guide the direction of descent."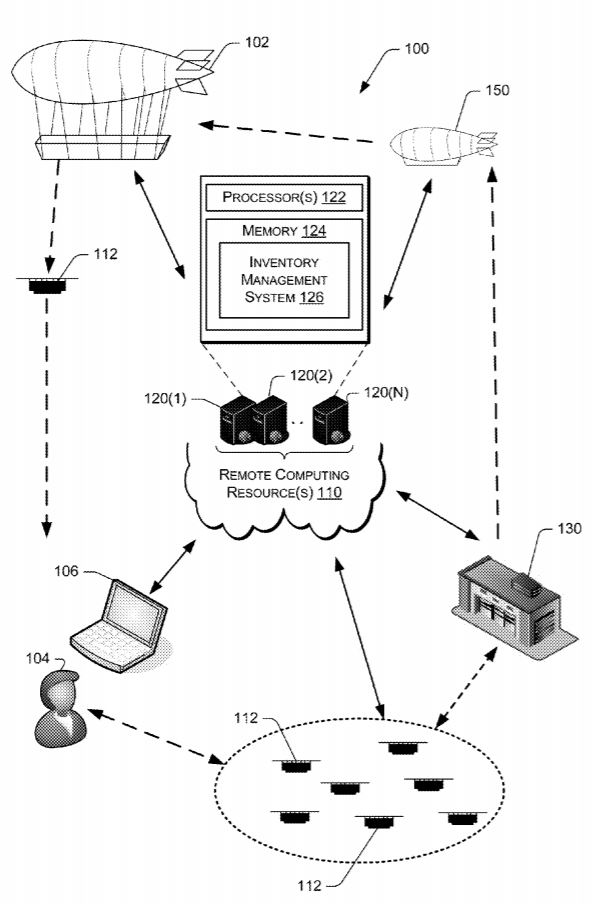 Additionally, the AFCs will need to be replenished from time-to-time, and this will be achieved by shuttles that will bring live crew as well as supplies to and from the floating warehouses.
There are many advantages of an airborne warehouse, and according to the patent description, "because the AFC is airborne, it is not limited to a fixed location like a traditional ground based materials handling facility. In contrast, it can navigate to different areas depending on a variety of factors, such as weather, expected demand, and/or actual demand."
However, just because Amazon was granted the patent (in April), it doesn't mean that it will be operational anytime soon. Now comes the difficulty of cutting through all the governmental aviation regulation red tape.
Amazon Delivery Drones
On December 7, Amazon began private trials in England for Amazon Air Prime, and the first customer delivery by drone was successful one.

Now that Amazon is stretching its wings so-to-speak, its services have literally sky-rocketed.

Read More: Amazon Go, Fresh and Prime Air: A triple threat for driverless delivery future 

The triple threat of Amazon Go, Amazon Fresh, and Amazon Prime Air all point to a fully immersed shopping experience whereby customers can shop either online or at physical locations with the option of autonomous vehicle delivery service.

<!-comments-button-->