Spotify isn't making the cut for small and indie artists trying to make a living. What many people don't know is that the popular streaming app doesn't pay royalties directly per stream, instead, they have deals with major labels to access their catalogs. This leaves small artists to make a measly $0.003 a stream on average and freezes them out from a chance of getting exposed to a broader audience.
This severely affects indie artists, smaller artists, and even those who are still emerging, creating an unfair divide between those who get the opportunity to hit the big shot, and those who do not. Spotify isn't the only music platform, however, and content monetization tools that change the way small music artists can earn money are helping to level the playing field. Some streaming services are even aimed at helping to support indie artists and fans who want to find more undiscovered artists.
Disctopia is a music streaming platform that takes a different approach to the growing world of media. Operating from Charlotte, North Carolina, the company is dedicated to delivering indie content from creatives to fans globally through their Disctopia App. Revolutionizing the independent creators' industry by allowing fans to fuel the culture, the company is helping artists meet their musical career goals while creating a more equitable and diverse music ecosystem.
Exponential talent meets exponential growth
One of the fastest-growing independent music streaming services today, Disctopia recently announced a partnership with Tim Goodin, a singer, and songwriter from Southeast Kentucky. Disctopia wants to widen the singer's musical appeal through their already expanding network, helping to bolster the country musician on his rise to the top.
Like several others in this modern digital age, Goodin utilized the popular application TikTok to springboard his growing musical career. This has led the artist to already have a quickly growing following on social media, where he was able to launch several of his more popular songs like "Pills and Poverty" and "Hard Times" and eventually releasing his first five-song EP "Son of Appalachia."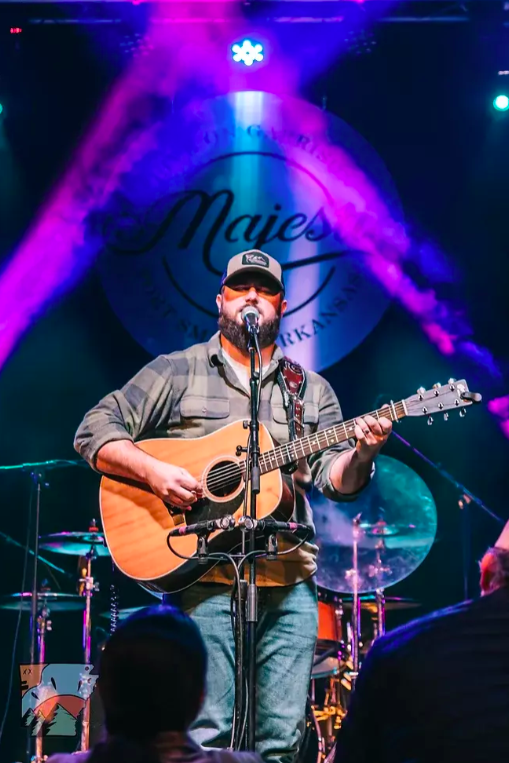 "I've always had the dream to perform ever since I was able to pick up a guitar," according to an interview with Tim on KentuckyCountryMusic.com. "I started TikTok in February of last year and it really gained some traction and what opened my eyes was that I was getting a few thousand views here and there."
A star on the rise, and called a 'crooner' given his soft singing voice, Goodin multiplied his following from a newcomer to the app in December 2021 to more than 100,000 followers. This was closely followed by his song "Son of Appalachia," going up to #11 on the Top 100 iTunes charts earlier this year. He even debuted at #8 on the Billboard Bluegrass charts, just below Sturgill Simpson, and remained there for 2 months. The singer is currently gearing up to embark on an eight-show tour with The Steel Woods, a major national country act.
Through a partnership with Disctopia, Goodin hopes to advance his musical career ambitions faster, widening his network in the industry and tapping into his potential. This collaboration is just another example of how the platform puts its money where its mouth is in helping to empower artists.
More than a Streaming Service
Ultimately, Disctopia aims to build a future where every creator is given a fair chance to succeed. This helps the app meet the needs of new and emerging artists. In Goodin's case, the streaming service offers the country singer not just a dedicated outlet for his talent, but a home where his music can gain a wider audience with room for his potential.
"Our partnership with Tim Goodin sprung out of what we've seen him achieve in little time. We believe a platform like ours is what he needs to grow further. At Disctopia, we aim to meet the needs of new and emerging sounds", said Patrick Hill, founder, and CEO of Disctopia. "We are optimistic that we'll be able to contribute positively to the career of both Tim and all other artists on the platform."
"I am honored to be partnering with Disctopia as the face of the music platform. It's the right platform I need at this stage of my music career; I am hopeful that they will help in pursuing my dreams and aspirations as an artist," said Tim Goodin, corroborating Hill's statements.
With this partnership, Disctopia aims to contribute positively to the career of both Tim and all other artists on the platform. By reenvisioning the way that content streaming is marketed and providing access to indie creatives' content, Disctopia is helping the music industry change for the better and helping to empower emerging artists along the way.
Disclosure: This article mentions a client of an Espacio portfolio company.