A visit to granny and grandads will almost always end with a few pennies in your pocket and the familiar advice, "don't spend it all at once, young lady." While everyone can vouch for their generosity and willingness to help a loved one out financially, some are using it to profit.
Recent years have seen a concerning rise in lottery and phone scams which specifically target elderly people. One report estimates that older American lose $36.5 billion each year to financial scams and abuse, and a witnessed uptick in cases and complaints involving senior financial fraud and exploitation. With tax season underway, scammers are using threatening calls and fraudulent emails for payments as you read this. The one to watch out for currently is the Canada Revenue Agency (CRA) scam, which is using fake CRA websites or emails that look identical to official sites to trick elderly, illiterate to the digital world, people.
Last year, one particular scam aimed at elderly people in the U.S and Canada, called the 'Hey Grandma' scam, made headlines. Scammers manipulated grandparents on the phone into taking thousands of dollars from them in supposed legal fees by pretending to be a grandchild in trouble. To some more cautious folk this has 'scam' written all over it, yet to older generations, the stories can seem plausible. Moreover, with tax season underway, scammers
This is just one example of the many elaborate phone and internet scams that are cheating senior citizens around the world. Unscrupulous criminals gamble on the fact that older generations are less tech savvy, and more easily confused by the internet, making it easier to trick them remotely.
If good 'ol grandma isn't careful, her money may wind up in the hands of a scam artist. So here's some advice to share with your grandparents and older relatives or friends on how best to avoid them.
Caller ID and Cold Call Scams
Senior citizens fall victim to lottery scams through various methods including direct mail, cold calling, social media or text messages and smartphone pop-ups. Most frauds, however, are proven effective through calls, using the excitement of winning a sweepstake, lottery or prize scheme to let the victims guard drop. And it's not just the older generations, from July 2015 to February 2016, the IRS phone scam, for example, cheated around 3,000 consumers of all ages out of $1.5 million.
It's important to educate grandparents that scamsters are able to fake their caller ID on Voice Over Internet Protocol (VoIP) and Digital Voice systems which means that often the call shows a legitimate number. Scammers can use caller ID to pose as charities, institutions, relatives, even banks. Therefore, before sharing personal information or continuing with the call, remind them to take a breather and verify the call, whether by researching online or calling a relative to fact-check the story.
Cold calling scams acting as "Windows Tech Support" or something similar, are also important to be aware of. Again, elderly people are targeted due to their unfamiliar knowledge of tech and online devices. Receiving a call that claims your computer has a virus, security issues or an "infection" is believable to a generation who was not brought up around computers and the internet. Running Granny through softwares, malwares etc. is never going to go down well, so just assure her that rather than believing a call like this, simply hang up. If she is concerned about her device, advise her to take it into a legitimate store.
Sharing Personal Details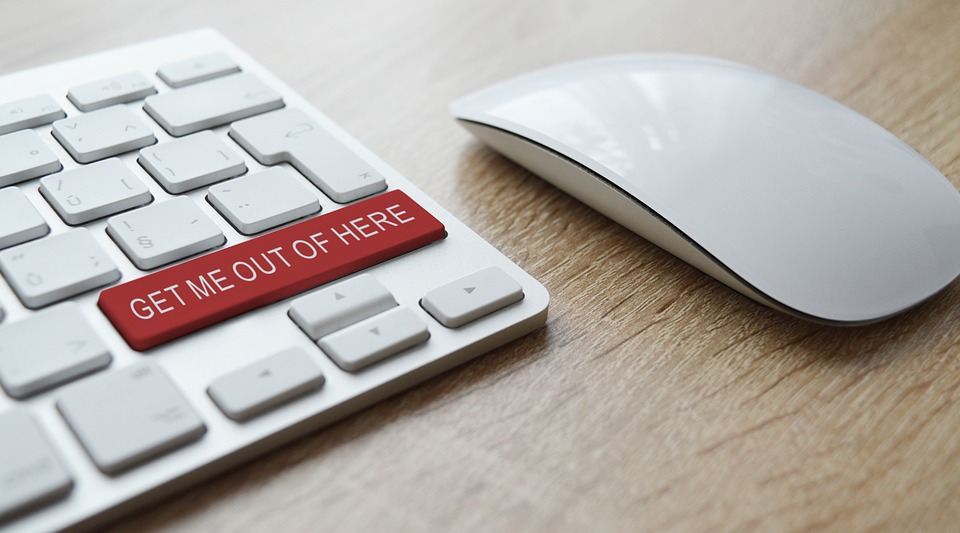 As a general rule, never share any personal information such as date of birth, credit card etc. in an email or through social media. Legitimate payments are rarely asked for over the phone due to security reasons. However, for the elderly who have been lured into a false sense of security or stirred up by the news of a lottery win, they can be easily swayed into giving details and even money away. Remind your grandparents about warning signs, such as the caller or email asking for a wire transfer (Western Union and MoneyGram are two notoriously used by scammers), or to flat out read the numbers of a prepaid gift card or credit card over the phone.
The lottery is a particular favourite among the older generations with over 50% of over 35 year olds participating at some point during any given month. A legitimate lottery or sweepstake will never ask its winners to wire money to claim the prize, or request fees to skip tax to receive the winnings. Make sure grandparents are aware of this.
Social Security numbers are asked for in countless situations in the U.S. Individuals could eliminate 38% of risk of identity theft by limiting access to their Social Security number. When personal information is needed to be shared advise grandparents to do some fact checking first. Before sharing information on the phone, one easy protocol that anyone can start doing is simply asking the company on the phone for their number so you can call them back. Scammers will almost never agree to this as giving out their number would risk revealing their identity. Any other company or organisation will give out their number which you can fact check online.
Fraudsters Posing as People in Need
Posing as a person in dire need of help is another trick that has come to our attention, and one where older citizens are also targeted. It is less the case of calling elderly individuals gullible but more that they are perhaps more receptive to the needs of others, and unfortunately to those pretending to be.
Scams, such as the Nigerian scam, involves someone claiming they are from overseas, often from countries currently in the news, and asking to help them to transfer out of the country as they are trapped in banks because of government restrictions or events such as civil wars. The scammer will offer a large sum of money to help them out of their situation. Some have even gone as far to ask fIor money transferred for a plane ticket to aid them escape their war-torn country. A personal touch can play easily on the emotions of an older person to ease them into assisting.
As a generation less conversant of technology, and to an extent, more trusting on and offline, elderly people are sadly the most common group to be robbed of their hard-earned cash. With more grandparents set up on social media, and more access to internet, these scams are flooding in through all corners of technology. So, next time you are introducing grandma, or your lovely neighbor to Facebook, don't forget to keep her up to speed with these scams and what to look out for.