Think big, start lean, and create a strong brand; that was the message for entrepreneurs and technology start-ups this morning at the seventh Dublin Web Summit.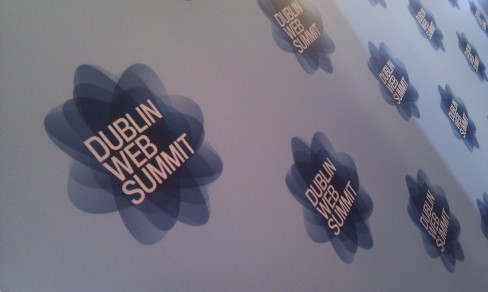 The Managing Director of Realex Payments (@realexpayments| Facebook), Colm Lyon, said established companies need to be more open to innovation and need to nurture innovation within their businesses.
Drawing parallels between Realex Payments' (@realexpayments| Facebook) recent start-up, Carapay  (@carapay), Lyon said the creation of an innovative environment needs to become part of the each company's ethos.
"Innovation is a crucial value to an organisation.  Unless you make innovation a key goal of a company nothing will happen," he said.
However, he warned that bringing innovation into established companies can be difficult but is needed in this economic climate.
Similarly, starting small but thinking big was important to the growth of Teamwork Project Manager, (@teamworkpm | Facebook), said Peter Coppinger (@petercoppinger ) the company's CEO and founder.
Starting with four people in Cork; Coppinger, whose company provides services to EA, Pepsi, Forbs, Disney, Ubisoft, and others said that start-ups need to be aggressive, and "pick fights," when entering established markets.
Echoing Eamon Leonard (@EamonLeonard ), the founder of Orchestra (@orchestra_io), Coppinger believes that start-ups need to release their products as soon as possible and iterate on a constant basis.
However among the advice, Irish entrepreneurs were warned by Microsoft's Architect Evangelist Josh Holmes (@joshholmes ) against being too timid.  Speaking to an audience of start-up founders and entrepreneurs Holmes said, "If I had to admonish Irish entrepreneurs, you don't open yourself to the possibility of success.
"You need to either succeed or fail."
Speaking about marketing and branding Holmes, Leonard, and Lyon said that along with technological iterations companies need to build their brand and market it online to build success.
The Dublin Web Summit continues in the RDS Thursday and Friday.