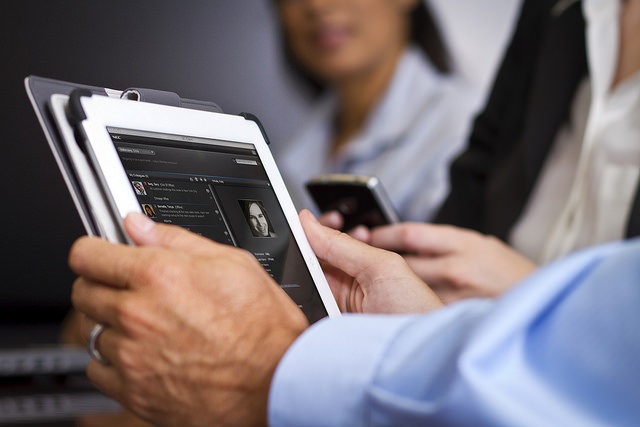 Tech is unlike any other sector. The pressure to constantly evolve and develop has forced the industry forward at the speed of light, but there are certain trends that emerge each year that guide the innovation taking place.
One of the biggest trends that has emerged in recent times is an emphasis on advanced collaboration. This new phenomenon has proven integral to tech workplaces everywhere. Though simple, the principle facilitates collaboration in a way that is specifically tailored to tech but can be used in any workplace environment where communication and collaboration are key to meeting goals.
There are a range of applications that have integrated advanced collaboration principles into their platforms, and understanding them will help you take advantage of its benefits, too. Whether you are trying to improve communication among your team or facilitate seamless collaboration, advanced collaboration will help you achieve both.
Making Communication as Easy as Chatting
When it first hit the scene, Slack was the talk of every office in tech. Of course, it has now spread beyond the tech sector and become a mainstay in a range of different workplace settings. Its approach was simple: allow users the ability to chat and collaborate on projects in real-time. The simplest approach imaginable — giving workers a chat platform to communicate on — proved to be one of the most revolutionary. By making communication in the workplace as easy as it was outside the office, this advanced collaboration app empowered countless teams to succeed.
Facilitating Mobility Across All Platforms
Advanced collaboration isn't just about making communication easier. It's about making everything easier. That means that mobility is another focus of its efforts, and it's an important one. Just as Slack saw results from bringing a communicative mode into the office that was typically found in daily life, making work accessible both in and out of the office is the first step to motivating your team to innovate consistently. You can't control when an idea hits, and with advanced collaboration's emphasis on mobility, team members can take their ideas and their work with them wherever they go.
Putting the Social Aspect Back in Collaboration
Collaboration, at its core, is a social activity. While many imagine it as an obligatory task to be done at work, advanced collaboration seeks to change this reputation. With this approach, the social aspect of working together is restored. Rather than pitch ideas in a mandatory meeting, advanced collaboration allows teams to work together naturally and communicate throughout the day. This has the potential to revolutionize enterprise technology and put power back in the hands of the team. Making this process natural and social eliminates the reticence that so often threatens to hinder the productivity of the whole team.
Syncing All Work Automatically
Enterprise technology relies on up-to-date and reliable data. When you give your team the ability to take their work mobile and collaborate in real-time, you need a platform that will support automatic syncing and updates. Advanced collaboration focuses on providing teams with exactly that. No matter what sector you are in, you need resources that stay as updated as you are. There are many innovators in telecommunications, such as Donald Burns, who have integrated such tools into their teams' collaborative resources.
Incentivizing Improved Workflow
Telecommunications is just one of many sectors that also relies on efficiency and productivity throughout the workflow of every team. When it comes down to implementing this, advanced collaboration is the key. Entrepreneurs such as Burns have realized the necessity of innovative approaches, and it's no wonder why. When you give your team members control over their communication and make it easier than ever to collaborate, you and incentivizing them to improve their workflow. Many organizations have already seen the results and enjoyed the spike in productivity that advanced collaboration has made possible in the workplace.
Shaping the Processes That Create Results
Throughout the day, every team member engages in endless processes, but not all processes are created equal. The engagement each worker initiates with their teammates is one of the most important occurrences within their workflow, and similarly, collaboration is the core of creating results. That's why these are the two processes that are most effectively targeted by advanced collaboration. By focusing on these elements of your work, you can invest in results. Helping you and your team achieve objectives is advanced collaboration's objective. You just need to put in the effort and motivate your team to make it happen.

Everybody is on the lookout for the next big thing in enterprise technology. Nothing is more important, though, than finding the ideas that truly improve your workplace and facilitate results. That's exactly what advanced collaboration can achieve, and with the right tools, it could even revolutionize your entire workflow. You can equip your team and your whole organization with the energy it needs by implementing advanced collaboration.

<!-comments-button-->