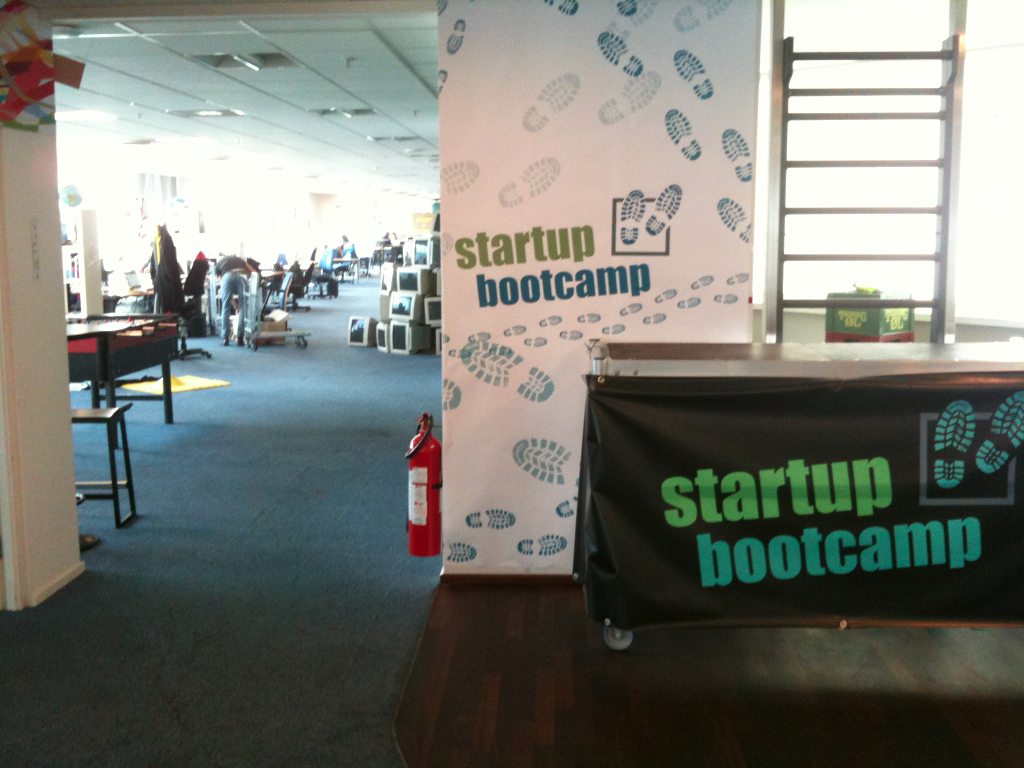 The next breakthrough in health care will come from passionate entrepreneurs and start-ups – that was the message at the launch a new international health and technology accelerator today in Dublin's Naughton Institute.
Called HealthXL, the accelerator program will run in Dublin's Startupbootcamp and is designed to aid entrepreneurial teams and start-ups establish international health tech business.
Martin Kelly, the program's founder, encouraged start-ups – of at least two people – and companies to apply to the program. He added that applications can come from small groups which may just have an idea or from established companies that already have clients. Speaking to this site Martin said that they are looking for teams that are passionate about their idea and the health sector. The program will work with them to develop their business plan and validate their product or solution.
"What we will be really looking at is the team and the passion that they have. What we've learned is that if you have a great team with a bad plan we can turn it into a good plan, whereas if you get a not-so-good team with a strong plan then it may not happen," he said.

Speaking about potential applicants Martin said that a wide range of ideas at different development stages will be considered. "We'll have a mixture of stages; I expect we'll have very early stages…and companies that already have customers, revenues, and investors.

Part of what we're doing is opening the gates to see what is out there…so [we're expecting] really anything from two guys with a prototype to established companies"
HealthXL's Director and the founder of Global Diagnostics, Johnny Walker (@JWGlobal7) said that the health sector was ready for disruption. He added, "Health entrepreneurship is a little but different [from technology startups] and it takes a little bit longer but [as with technology entrepreneurship] it starts with the end user, the patient."
Speaking about his own business, Johnny explained that he founded Global Diagnostics to enable medical staff to make clinical decisions remotely.
"I was doing a series of ultrasounds, quite literally out of the back of an old Toyota truck, in remote Western Australia with Aboriginal populations. I was literally in the middle of nowhere with no technology other than an old ultrasound machine and a diesel generator. I felt very isolated at that moment and felt that I could draw on existing technologies to help these small fragmented communities."
Speaking about applicants to HealthXl he said,
"[The applicants] really do have to have a compelling vision and a vision that hasn't been seen before. It can be wild and off the radar but most importantly they have to have that courage of commitment to put some shape and structure on the idea.

[They also have to] accept the reality that if they are working in health care the system has to work, and has to be trusted."
To be a successful entrepreneur in health care Johnny said "[entrepreneurs] need the commitment, as in any space. I think in health care they have to really believe because they need resilience."

The accelerator program, which is open to international applications, will take start-ups and develop their business and industry contacts over three months. Applications close on December 23 and the 20 most promising teams will be invited to pitch to the selection panel in late January. The program itself will run from February to May 2013 after which the 10 successful teams will be able to pitch their solutions during the program's investor day on May 30.

The program is being organised with Startupbootcamp (@SBootCamp) Dublin, the Irish arm of the European start-up accelerator organisation. Successful international applicants will be required to attend training in Ireland, although some events will also take place in places such as London.

The organisers say Ireland is an ideal location for such an accelerator program because of the concentration of pharmaceutical and medtech on the island. Currently 18 of the world's top 20 pharmaceutical companies and 15 of the world's top 25 medtech companies are based in Ireland. Ireland is expected to invest €8.2 billion in science and technology research in 2013.

Applications are open now with the program running from February to May 2013.

<!-comments-button-->