A new startup co-Founded by a UN advisor is helping to ease the burden of expecting families and mothers as US companies are not required to give paid maternity leave.
When it comes to paid maternity leave and benefits for expecting families, the United States and Papua New Guinea are the only two countries in the world that aren't required to do so by law, according to the International Labor Organiztion (ILO).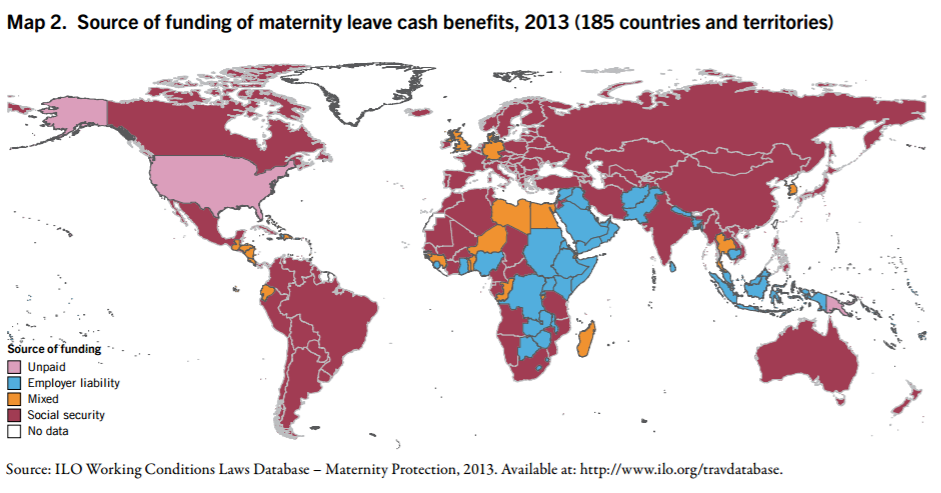 While the US does require companies to give unpaid maternity leave for up to 12 weeks, mothers of newborn babies are financially-encouraged to return to work after three months, and this has a direct effect on whether or not they are likely to breastfeed.
A recent report concluded that "employed women who received 12 or more weeks of paid maternity leave were more likely to initiate breastfeeding and be breastfeeding their child at 6 months than those without paid leave."
LUCY, named after humanity's oldest known ancestor, is a startup co-Founded by UN advisor Shannon Spanhake and Harvard Medical School lecturer Chitra Akileswaran to help mothers and their families find support services.
By providing lactation support, career strategies, and family coaching among other services, LUCY is especially efficient at empowering mothers on their return to work.
Apart from being a one-stop marketplace providing health care support and advice to expectant families, the platform is also helping employers to retain valuable talent, increase productivity and reduce spending on health and attrition.
By simply providing an unpaid maternity leave, businesses are stopping short of what mothers really need. At LUCY they believe that an emphasis should be placed on additional services that, in the long run, will actually improve business' bottom lines.
While the United States still has a long way to go to catch up with the rest of the world in paid maternity leave, LUCY is helping both mothers and families transition back into the workforce.
LUCY "experts" are handpicked for their experience and empathy that provide in-home sessions to give unparalleled and highly-personalized care. Anytime messaging makes sure that the LUCY team can be contacted day or night to answer questions and provide assurance.