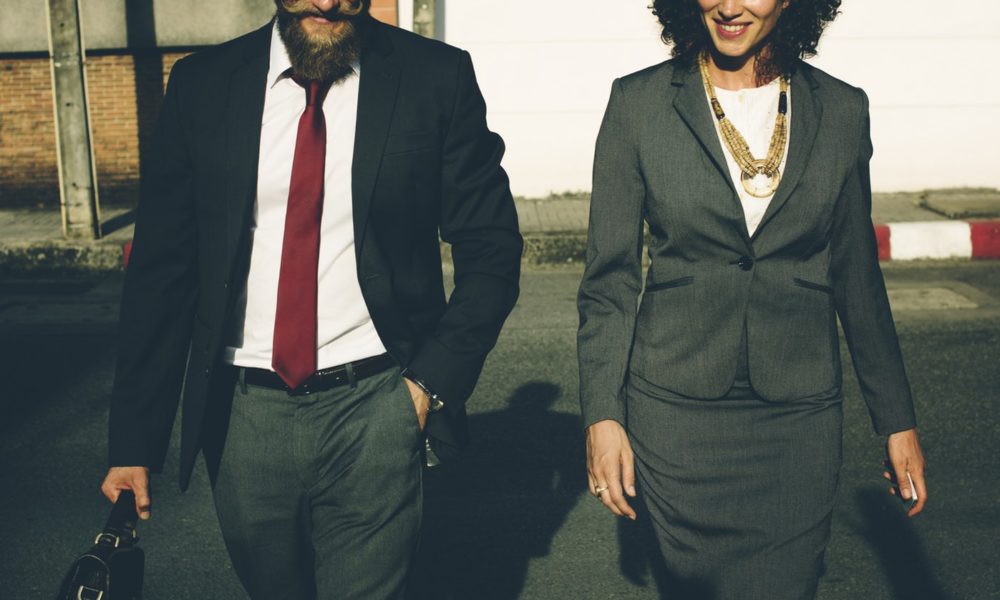 World Economic Forum's Global Gender Gap Report
In a new report published by the World Economic Forum (WEF), Slovenia was ranked seventh of 144 countries on its progress toward gender equality, positioning itself as a clear leader within Central and Eastern Europe (CEE).
The WEF's Global Gender Gap Report measures countries based on gender equality across four categories, including economic participation and opportunity, educational attainment, health and survival, and political empowerment. Slovenia, in addition to Brazil and four other CEE countries — Czech Republic, Latvia, Lithuania, and Slovakia — were the only countries to have completely closed the gaps on both the health and survival and educational attainment categories.
However, while other CEE countries have matched Slovenia in certain categories, the country remains leaps and bounds ahead in terms of both economic participation and opportunity and political empowerment. The one exception is Moldova which ranks just two places ahead of Slovenia for economic participation and opportunity specifically.
According to the report, since 2006 Slovenia has closed approximately 13 percent of its overall gender gap, making it one of the fastest-improving countries globally and one of just seven to have closed over 80 percent of the total gap. These statistics suggest that Slovenia is well positioned to fully harness its potential as an economic and innovative force to be reckoned with.
Economic benefits of promoting gender equality
Gender equality has been shown by both the European Institute for Gender Equality and the World Economic Forum to be a key driver of economic growth for countries across the world. Per capita GDP levels have been shown to correlate strongly with higher levels of parity between male and female citizens. While correlation does not prove causality, these findings align well with increasing evidence that efficient use of a nation's human capital by empowering women can spur productivity and economic growth.
"We are moving from the era of capitalism into the era of talentism," Klaus Schwab, WEF's founder and executive chairman told Emerging Europe. "Competitiveness on a national and on a business level will be decided more than ever before by the innovative capacity of a country or a company. Those who will succeed best will be those who understand to integrate women as an important force into their talent pool."
For this reason, fostering the entrepreneurial spirit of women throughout the world has become more of a necessity than an ideal. Slovenia, while still not having perfected gender equality, can serve as a great example within CEE as a country making strides to improve in this regard with various initiatives aimed at supporting businesswomen.
Slovenia's dedication to women
In 1996, the Association of Businesswomen of Slovenia was established as a hub to bring female business leaders together to encourage them in their professional performance and protect their interests in a field dominated predominantly by men. In addition, the country's businesswomen can rely on the support of KonektOn and Network MEMA, which both offer additional support and aim to help bring about equality for women in business.

The Minister of Economic Development and Technology Zdravko Počivalšek has also shown his support of developing opportunities for women in Slovenia. In this year's Cleje Trade Fair, over 300 female entrepreneurs gathered where Počivalšek recognized the urgent need, as well as his dedication to providing women with more equal opportunities in social and business environments.

Also this year, CEED Slovenia, a mentoring organization for Slovenian entrepreneurs, took a step in this direction by launching a program in conjunction with the United States Embassy in Slovenia called WE Inspire, designed to support female entrepreneurs beginning their entrepreneurial endeavors. Of over 100 applications, 24 women were selected to join a year long mentoring program. At February's selection event, world-renowned chef Ana Roš, who was featured on Netflix's Chef's Table, shared her success story of being awarded the World's Best Female Chef in 2016, inspiring other women throughout the country to reach for similar heights.

Other countries throughout CEE have significant opportunities for improvement and could greatly benefit by focusing to improve the support system for their female entrepreneurs. "Countries in Eastern Europe possess a broad talent pool of highly educated women but are failing to reap the full rewards of that latent potential," Vesselina Stefanova Ratcheva, WEF's economist, told Emerging Europe.

With proper support, honing in on gender equality could, therefore, be the catalyst to boost CEE into the global limelight.

This story comes to us from our friends over at 150sec.

<!-comments-button-->