US President Barack Obama's limo gets stuck leaving US Embassy in Dublin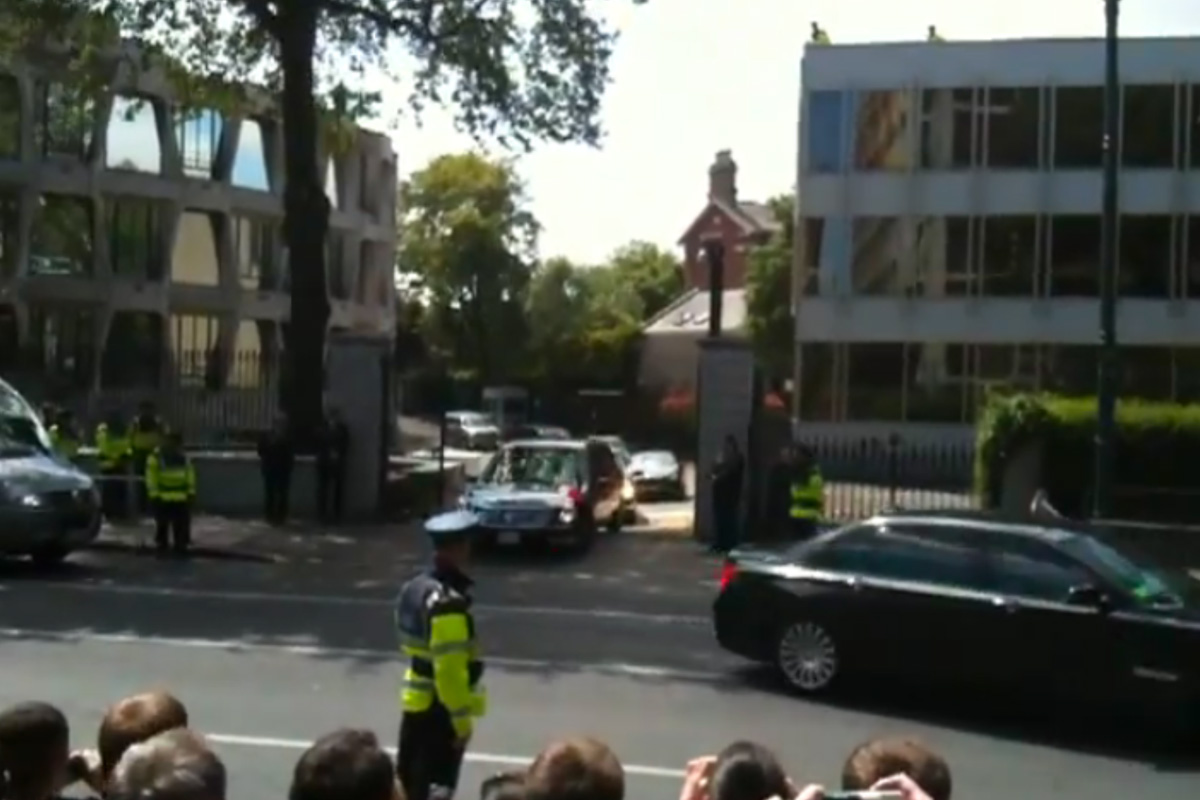 US President Barack Obama's indestructible limo, nicknamed 'The Beast', got stuck leaving the US Embassy in Dublin earlier today. An exit ramp trapped the vehicle in which Barack Obama and the first lady Michelle Obama were traveling in following lunch with US Ambassador Dan Rooney.
The entire incident lasted around six minutes in total, with a van being placed in front of the empaled vehicle for security reasons. Both the US President and the first lady were forced to exit the €212,244 reinforced steel limousine to a second identical limousine to complete their journey to Phoenix Park, where they would travel by helicopter to Moneygall in Co. Offaly.
Tags :
#onlyinireland
barack obama
Dublin
exit ramp
michelle obama
obama
presidential limousine
ramp
state visit
the beast
us embassy
us president