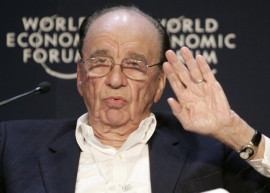 Apple and News Corporation have delayed the launch of The Daily, an iPad-only publication, that was reported to be unveiled later this month on January 19th. Now, it is believed that this launch date will be delayed, but only by "weeks, not months".
According to All Things D this delay will allow Apple more time to perfect its push subscription service.
"The delay is supposed to give Apple time to tweak its new subscription service for publications sold through its iTunes platform."
This new subscription feature from Apple will allow publications, like The Daily, to automatically bill readers on say a weekly or monthly basis, with new editions of their publication being pushed to iPads every morning.
As this delay is only being described as "weeks", we should expect to see the publication in late January or early February. Will you subscribe?
Image courtesy of World Economic Forum on Flickr.