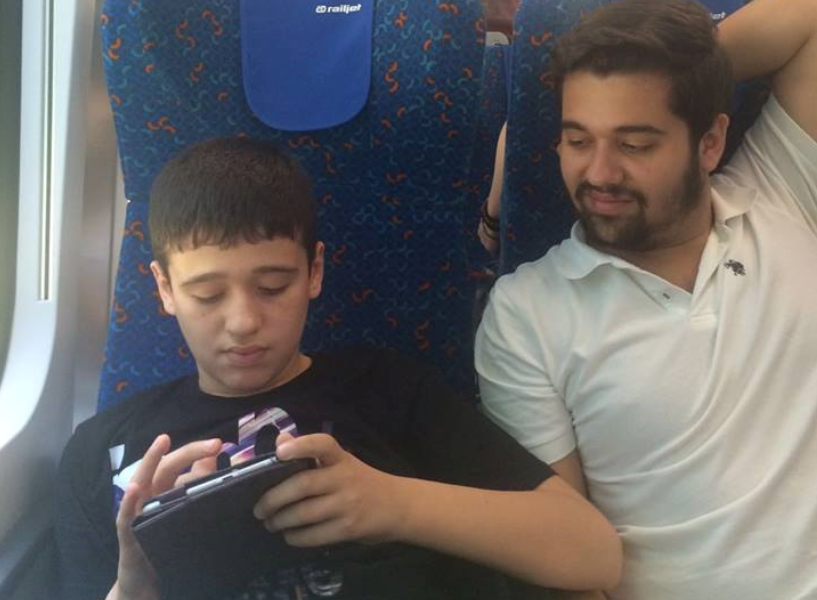 A boy with autism is able to attend mainstream school after his brother develops an AI app to teach him to read and write after three months.
Turkish tech entrepreneur Zafer Elcik designed and built an AI app that changed his brother's life. 
Using Zafer's free special education app, Otsimo, his brother went from being unable to read and write to proficiency in under three months, allowing him to overcome the odds and finally start mainstream school at the same level as any other kid his age.
Autism Spectrum Disorder (ASD) is on the rise at an alarming rate of 10-17% annually throughout the world, with 1 in 45 children in the US currently living with the condition and 1 in 5 of these children having intellectual disability as well.
Sadly, for many families schools that provide the right support for autistic children are unaffordable with research finding that the lifetime cost for an individual averages $2.4 million when autism involves intellectual disability.
Mr. Elcik was kind enough to share his story of brotherly love with The Sociable and his inspiration behind developing the technology to help children with autism.
Can you give us a little background about how you were inspired to develop Otsimo?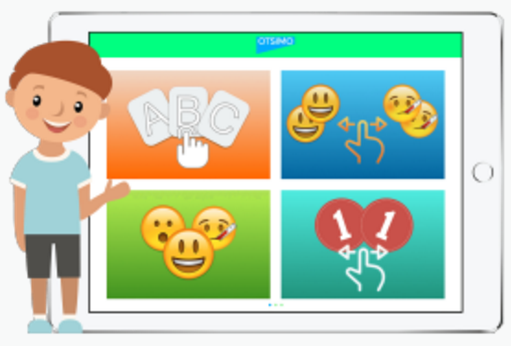 Due to my brother having autism, I was always reading books about autism & autism education at home. I was looking for a solution. Although he could not talk, read or write, one day I saw my brother playing with my smartphone.

My brother can't focus more than five minutes on any topic, but with a smart device, his attention spans rises to 50-60 minutes. So, I decided to buy him a tablet, but then we had a bigger problem. There was no educational and gamified application for children with autism as most games for normal children are hard to play for children with special needs.

So, I decided to create an app for individuals with autism with my classmate Sercan Değirmenci with the aim of democratizing autism education.

How were you able to develop the technology that would lead to changing your brother's life?

Having a 13-year-old brother with autism, I have been by his side all his life, and his struggle is my struggle.

Our founding team has a vast knowledge about CS and autism. I, myself am a computer scientist, and I have been working on mobile and web development for more than three years. In order to understand more about my brother's condition, I received a certification in autism from the UC Davis Mind Institute and one in ADHD from the State University of New York.

I have domain expertise, and my friend and business partner, Sercan, is also a computer scientist who has been working on game development and back-end applications for almost five years.

We have also worked with the biggest autism foundation in Turkey (Tohum Autism Foundation), and their professors have domain expertise in iPad education.

You mentioned earlier that Otsimo is looking to democratize autism treatment. How are you tackling this sensitive issue?

The average attention span of children with autism is around 5-15 minutes, which makes providing these children with an education a very difficult and painful process.

Otsimo solves one of the biggest problems, which is the lack of concentration and attention span problem, through gamification techniques. Thanks to using the tablet PCs, attention spans sharply rise from 5-15 minutes to 45-50 minutes.

Our aim is to democratize the autism treatment. Otsimo is a subscription-based (our education materials are free of charge), mobile (doesn't need a physical class), self-paced (independent of a teacher)
educational app-bundle.

Otsimo is an online platform that produces educational materials for children with autism syndrome and offers reports and optimization systems based on data analysis for these children's families.

Our platform consists of two mobile applications for Family and Children. Otsimo Child is the core platform for children, and it includes more than 10 educational ABA games in it.

Otsimo Family, which contains all information about child (i.e. reports, suggestions, statistics, etc.), is an application for families or instructors. The application uses machine learning and makes sense of the data that are collected from every game session. Parents can remotely control the child application and have full access to education.

For instance, if a child cannot progress in a game, the system automatically optimizes the difficulty of the game, creates a report, and gives suggestions on the child's needs to the family.

What do you see as the biggest problem children face with autism treatment?

Autism is a neuro-developmental disorder characterized by impaired learning, lack of social interaction, communication, and behavior. About %1.5 of the population has autism. Annually, autism costs in the UK are about £32 billion ($40 billion). This is approximately triple the amount spent on cancer.

Causes of autism are not known; therefore, there is no medical solution. The most important therapeutic tool today is early and intensive education.

However, children cannot access this level of autism education. The main reasons are the inadequacies of state funding and finding private instructors and trained people with qualifications (i.e. language, behavior therapists, etc.).

This is where Otsimo is helping to solve the problem by democratizing autism education.

What kind of technology does Otsimo employ, and does it fit into an overall trend?

Yes. We use data mining and machine learning for creating an educational AI for children with autism. Otsimo Analytics uses educational data mining techniques and machine learning to makes sense of the data collected from every gaming sessions.

Otsimo's education model learns from individuals for individuals. It can optimize a child's education without instruction, and it creates better learning patterns derived from data.

For instance, if a child can't complete a color matching game, Otsimo Family suggests learning the color game first to optimize the difficulty of a game. In addition, Otsimo Analytics sends reports to families, so they can look-up statistics and statuses about in-game true/false ratios and compare them to previous weeks.

<!-comments-button-->