We've known for a few months now that Mozilla, the makers of Firefox, wanted to enter the smartphone market. In fact the Mozilla Labs released a video of a concept smartphone, called Seabird, in September 2010.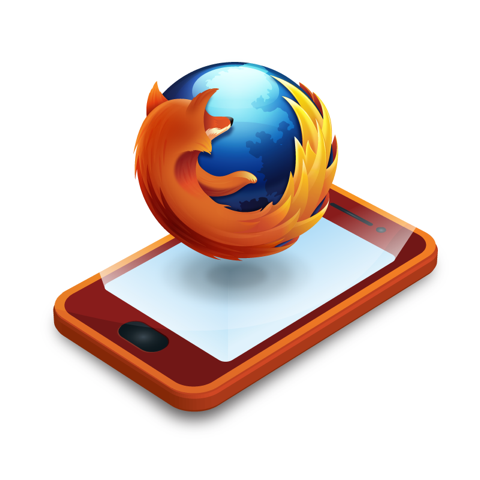 But today the company released its vision for its Firefox-branded smartphone, as well as details of hardware manufacturers and even some game-changing capabilities for app developers. With the first devices set to hit the shops in early 2013 we take a look at the announcement and Mozilla's promises.
Mozilla's smartphone vision
Straight off the bat Mozilla is keen to point out that their smartphone operating system and hardware will be open source and entirely built on HTML5 web standards – hardly surprising, this is Mozilla after all.  Although this could be a slight dig at Android, which some have described as a surprisingly closed system, a claim that Google denies.
Rather than jumping into telling us about the new OS's capabilities Mozilla's statement turns to its business partners; which are an impressive array of mobile telecom operators, Deutsche Telekom, Etisalat, Smart, Sprint, Telecom Italia, Telefónica (operators of the O2 brand) and Telenor.  With Blackberry manufacturer, RIM's, stock plummeting to a nine year low only two days ago and Nokia also up a certain creek without a paddle Mozilla wants to reassure us that that they aren't utterly late to the smartphone OS market.
And to be fair it's an impressive list which brings a significant amount of clout to the enterprise (Deutsche Telekom says it's providing NFC support for the OS.).  This will at least give the Firefox phone a decent start in the market on release, all it will have to do then is convince the end-user that it's the device to switch to (more on that below).
The hardware
As for the physical device China's Alcatel One Touch (TCL Communication Technology) and ZTE will become the first companies to manufacturer the Firefox powered smartphones.  Both companies will use Qualcomm's Snapdragon processors, variations of which are used in Samsung, HTC, LG, Blackberry, and Sony smart devices.
After detailing the hardware Mozilla slips in that the first devices will be on sale within a matter of months and will launch first in Brazil.  Mozilla is going after the entry-level smartphone market in emerging markets, pitching itself directly against Google's Android and Nokia/Windows Phone 7, which both covet this demographic.
Mozilla's CEO, Gary Kovacs, set out Mozilla's long term plan;
"As billions of users are expected to come online for the first time in the coming years, it is important to deliver a compelling smartphone experience that anyone can use."
HTML5 will be native
Now here's the vision: apps built for the Mozilla OS will be developed on HTML5 standards but Mozilla will give developers the ability to directly interact with the hardware's systems – something this technology previously couldn't do.  This means that HTML5 developers will be able to access the phone's camera, accelerometer etc.  Mozilla says this will make it easier for developers to create high-end apps much faster.
The company says it will working with W3C, the web standardization body, to standardize the Web API; so, in theory, we could see this implemented across other deceives.
Out Foxed?
The question here is, is this just too late? (Nokia and RIM are both struggling and Android would seem to have a clear head start in the entry-level smartphone market).
Probably not, according to the app analytics service Flurry, the smartphone market is still growing.  The uptake of smart devices is still seeing significant growth outside North America and Europe, especially in China, Argentina, Philippines, Russia, and India.
Where Mozilla will struggle, and the area that it's working hardest to address, will be its app store.  Without a well stocked app sore users will be disinclined to adopt a new OS (one of the major criticisms of Google's newly announced Nexus 7 tablet is that few Android apps are optimized for tablet screens).  Mozilla is trying to address this by making the app development process easier but even so, it's doubtful that there will be many killer apps available come the 2013 release date.
Whatever way it goes it seems that the entry-level smartphone market is going to become more interesting than the high-end market over the coming year.