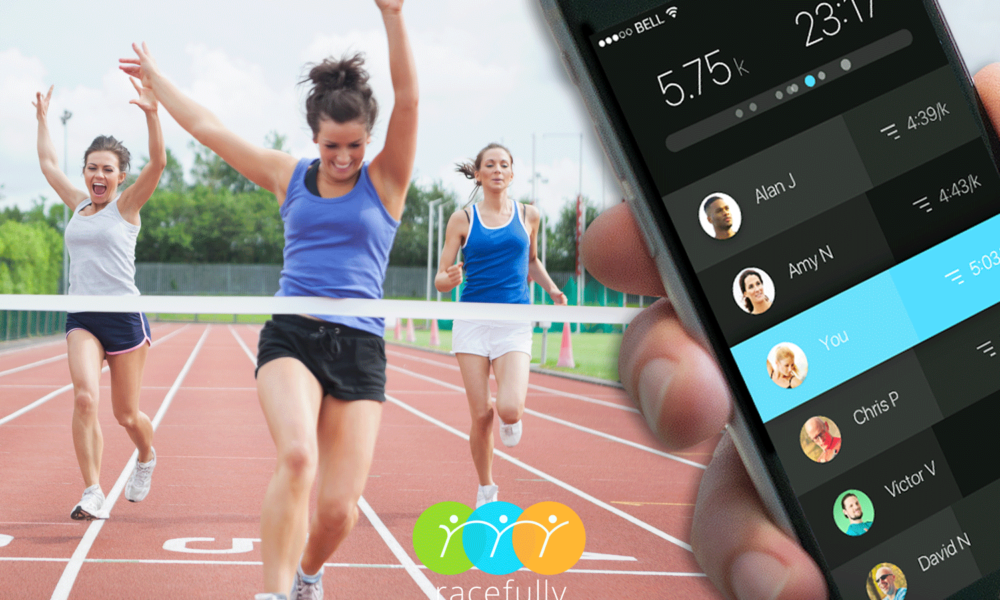 Over 100 million people worldwide use a fitness app, but only one of them connects up to eight users in real-time to bring social fitness to a new level.
Most fitness app features compare performances and stats after the exercise is already over, and that does little for human interaction.
Adding a social aspect to the technology is Racefully. Racefully connects runners and their friends live as they aim for their goals together. No matter where they are in the world, up to eight people can now virtually run together using the app, and this is the type of social motivation that isn't being offered from the competition.
Having just closed its latest round of funding, Racefully raised almost $213K with 128 investors.
"Community is playing an increasing role in the running world, as demonstrated by the success of initiatives like Parkrun's fun, informal running events. We wanted to extend the support, motivation, and fun that comes from running with friends to runners everywhere, regardless of where they or their friends are running," said co-Founder Chris Pointon.
Their mission is to re-imagine social fitness by bringing technology and human connecting together. According to the Founders' philosophy, social relationships are just as important as stats-based performance monitoring when it comes to improving fitness, whether you're looking for support, motivation, friendly competition or nothing more than good old fashioned fun.
Some of the app's industry-changing highlights include:
Live run functionality with up to eight friends per run
Audio commentator
Environment equaliser
Running against recorded runs (Includes recorded celebrity runs and professional athletes and gold-medal winners
Global live race. This app allow runners to race each other anywhere in the world in real-time.
The social fitness app team also created and organisational feature for companies called Tribes. Can you say team building exercise? This will allow users to organize runs for shared causes, charities and more, like putting together running groups and participating in charity runs.

I remember as a kid moving 3,000 miles away from my best friend. This was in 1993 before the Internet. I always wished for a way to connect and share activities with him in the moment, and the closest I got was calling him on the phone to ask if he could look up at the sky and see the sun. I told him that I was looking at it at that exact same moment, and immediately there was that sense of connection and participation.

With an app like Racefully I can now share in a new experience with my friend even though we are still separated by thousands of miles. It's that connection and feeling of group participation that makes Racefully revolutionary.

The app allows people to set goals and achieve them with friends. It also offers a built-in run commentator that provides regular audio updates, and an environment equalizer that takes into account whether people are running uphill or downhill to make sure group runs are fair.

<!-comments-button-->