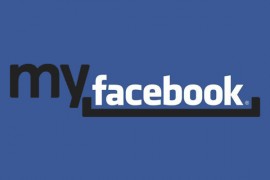 Is MySpace about to be get Facebook integration? The media in San Fransisco have all been invited to a joint announcement from MySpace CEO, Mike Jones, and Facebook VP of Partnerships and Platform Marketing, Dan Rose, that will take place tonight.
No details have been given as to what will be announced but Facebook integration within MySpace would make sense. MySpace have completed their shift from solely friend focused to music content focused, which is conveyed in their recent UI changes. The two companies are no longer in direct competition with each other so combining efforts may benefit both sets of communities, many of which are present on both platforms.
Also, Facebook dominates online social gaming, maybe it wants to dominate online interaction around music and emerging artists? We'll keep you posted when the announcement happens. In the meantime share your predictions in the comments.
Update: MySpace users can now log in to their accounts using Facebook Connect. This feature adds a range of personalisation and sharing features to MySpace, and essentially declares MySpace's surrender to the dominance of Facebook. Integration of the Facebook Like button is also expected to happen in the near future.