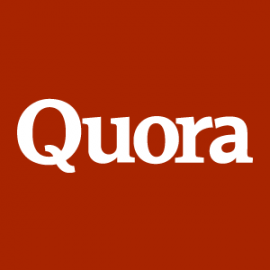 It has been called "the next big thing" and "the breakout site of 2011" but signing up to Quora is more complicated that you might think.
For those who don't know, Quora it is a question-and-answer site; imagine the love child of Yahoo! Answers (but without the inane questions) and Wikipedia via Twitter and you will get the idea. The site allows users to ask open questions with other users can answer. The questions and answers can then be tagged and filtered for future reference.
Over the past two months there has been an explosion of interest in the site but while thousands of Twitter and Facebook users have been signing up, many are reporting that they are having difficulty getting access.
Some users are reporting that they can sign up to the site using their personal email, Facebook or Twitter while some are only seeing the email sign up process. A number of other users are being told the site is in private beta and requires an email invite form an existing user. Messages asking for, and offering, Quora invites have been doing the rounds recently on Twitter (as well as Yahoo! Answers).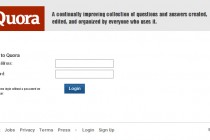 As a side note The Sociable was able to sign up without an invite, using the Facebook and Twitter methods this week but this image from @fionafellis shows the limited options available to her today.
These inconsistencies in the sign up process have been discussed on the site. Today (Wednesday January 5th) Brome Inay asked this question
Why has Quora gone back to invite-only access recently (Jan 2011)?
He goes on to say,
At the beginning, Quora was invitations only, then opened to the public in June. But it recently returned to the invitations only mode. Probably because the adoption rate was huge, and the Quora admins didn't want too much traffic on their servers too soon.
Seemingly the only sure way to sign up to Quora is to ask someone who is a member to invite you. Quora members can invite other users by going to http://www.quora.com/contacts. Another option that may work is to access the mobile version of the site (using the link at the bottom right of the page) and then going to the signup page
Quora was launched a year ago by two former Facebook employees, Adam D'Angelo and Charlie Cheever.