Snupps
is a new form of social networking that brings the physical world of belongings into the digital realm.
The iOS app helps people organize, discover and share the stuff they own and love. Snupps is a social networking platform for personal collections, keepsakes, gadgets, accessories, heirlooms, all stored on your virtual shelves, kept private or shared with the Snupps community.
Exclusive interview with Snupps' co-Founder
Mac Anabtawi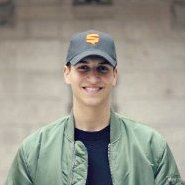 How does your virtual organizer help to serve the social side of tech?
We have taken something that most people would view as mundane or a chore and made it social and rewarding. The fundamental problem we see in the market is that we all own stuff we love but we are actually quite poor at tracking, engaging and utilizing it.
By focusing on UX and easy social interaction, we have opened up a wide variety of use cases that deliver value both, socially and practically, within one app. Right now, we are a destination for people to discover things and connect with people through their interests. Users create their own social graph by following, commenting on and wowing the stuff they like. Over 70% of users who add personal stuff to Snupps end up sharing it with others to promote collections, get feedback, or transact.
Does your professional background as co-Founder qualify you as a leader in your industry? How?
I designed Snupps to solve a problem for me, and I remain very active as a user (check me out – https://www.snupps.com/mac). For as long as I can remember I have been a collector of something. I started with Legos and Pokemon Cards, and that led to Video Games and eventually Sneakers. By the time I was 14, I was actively collecting, buying, selling and engaging with like-minded sneaker collectors in the digital landscape, using a mixture platforms like Facebook, Instagram, and eBay.
I was the type of person you would catch early in the morning camping outside Nike Town or other outlets after a new release. I now own over 100 pairs of sneakers ranging from 2000 'Nike Air' Infrared Jordan 6s and 2017 Adidas Yeezy 750 Boosts. I needed an app, like Snupps, allowing me to keep track and share of my collection and providing a way to connect with like-minded people online.
What motivates you to produce high quality services for your customers and what has been their feedback towards your company or towards you as Snupps' co-Founder?
I have always been a bit of a perfectionist, but I am also part of a generation that is very active with social apps and expect them to be intuitive and easy to use. Snupps helps me be better connected with what I have. We now have over one million millennials who have posted close to seven million items to Snupps. We get very positive App Store reviews and a high promoter score from our most active users.
How does Snupps fit into an overall trend that is newsworthy?
We are in the midst of a social-sharing economy, and our users typify that by sharing their collections, interests, and passions on our platform. A sharing economy also making better use of the stuff we have, and so much of what we own is not well utilized. Snupps makes it easy for our users to quickly list and sell their stuff on eBay. We have found that one reason people hold onto stuff is that there aren't many good options for selling the things we value.
Can you discuss what sets you apart from your competitors and what is the overall goal of Snupps with regards to your customers?
We are first and foremost an easy way to digitally organize your stuff. Our message to our users is that once you overcome that hurdle, you can benefit from better tracking, engaging and utilizing what you have. Our goal as stated through our mission is to help people organize, socialize and transact around the stuff they own and cherish.