The business landscape is transforming at an unforeseen speed in 2023, and many would argue that it is changing for the better. Consumer behavior proves it—a recent study reveals that globally, 85% of people indicate that they have shifted their purchase behavior towards being more sustainable in the past five years. Furthermore, according to data from Sprout Social, 70% of consumers also believe it's important for brands to take a public stand on social and political issues.
This shows a significant global paradigm shift in how consumers view sustainability and social conscientiousness in business, and that they are willing to pay for products and services from companies that have this kind of awareness. Connect: Impact, an event by PR company Publicize, looks to provide a platform for some of the businesses that are trailblazing in this new realm of enterprise.

Let's take a look at what can be expected from this pitch competition designed to bring together leading members of the media with startups focused on socially and environmentally conscious innovations.
Connecting Business and Consumers
This Wed, January 18, 2023, 12:00 PM – 1:30 PM EST, emerging businesses will get the chance to present some of their practical strategies for advancing sustainability to a panel of prestigious media judges at At Connect: Impact. This week's competition will host eight startups who will pitch their ventures and receive valuable feedback about their companies.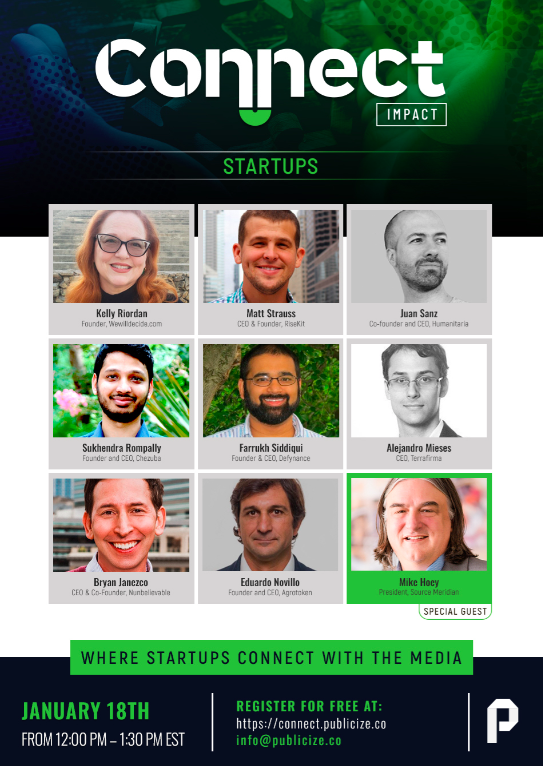 All participants in the startup ecosystem are welcome to the Connect competitions, as the goal behind these gatherings is to encourage thought-provoking dialogue amongst professionals from many industries. After the presentation, there will be a live Q&A session with the media judges where founders and audience members can ask questions to get even more in-depth explanations.
Closing Thoughts
Confirmed media judges include journalists from INSIDER, Bloomberg Environment, Entrepreneur Magazine, and more.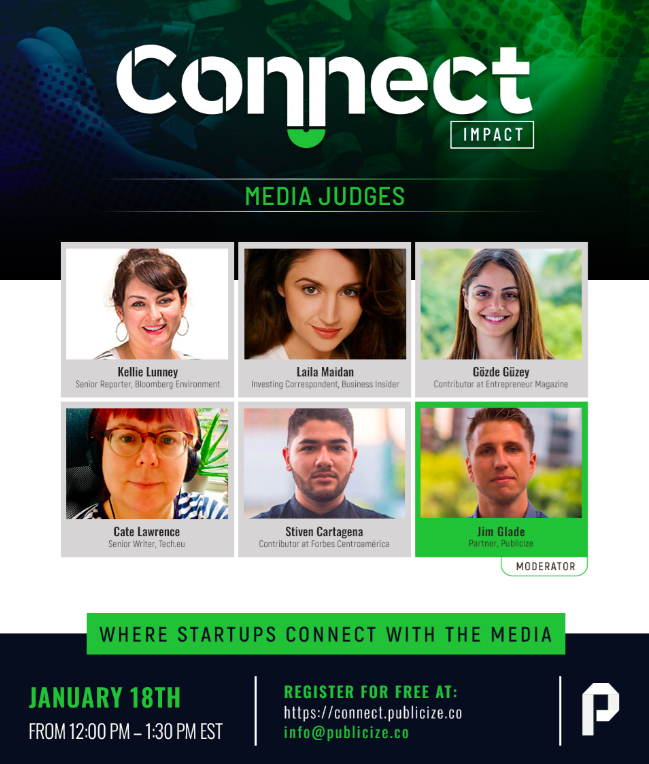 The event is open to all members of the startup community and attendance is FREE. Register on Eventbrite and/or log in to the Zoom meeting here.
Disclosure: This article mentions a client of an Espacio portfolio company.