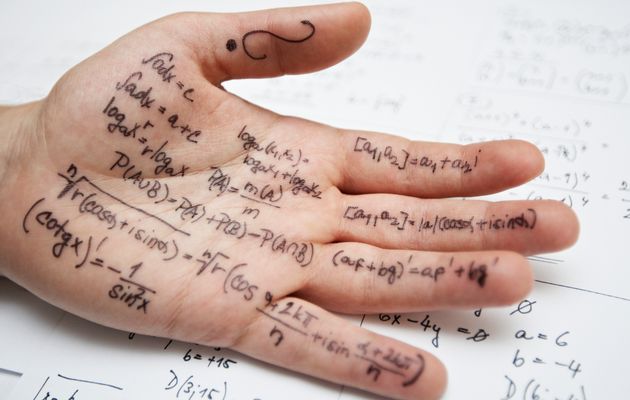 Cheating on college entrances is becoming an epidemic in the US with hundreds of thousands of ghostwritten applications reported.
Nearly a million foreign students enrolled in prestigious U.S. colleges in 2015, and according to shocking reports validated by the National Association for College Admission Counseling (NACAC) as many as 100,000 of these students may have cheated their way in with falsified or ghostwritten applications. And while leading colleges are hiring specialists to tighten the net, they seem concerningly helpless in stemming the flow of false applications.
---
Taha Bawa is the CEO of Goodwall, the social network for high school students to tell their stories, discover opportunities, win scholarships and get recognized by universities.
---
Accepting international students to U.S. colleges is positive on both sides of the table, offering foreigners esteemed 'golden scrolls' from globally renowned colleges, but also increasing multiculturalism on campuses and adding well-needed enrollment fees to the private education system.

However, as services preparing students for SAT entrance exams, and application processes has blossomed into a multi-million dollar business, the increased demand has also spawned a cheating black-market too. The effects run deep, with many students struggling to cope academically and socially when they arrive unprepared for the highly demanding higher education system in the U.S.

So how can U.S. colleges and foreign preparation organizations work together and harness new technology to root out cheaters to the benefit of foreign students and colleges alike?

Evidence points to concerning levels of cheating

A 2010 Zinch China study predicted that 90% of recommendation letters from potential applicants submitted in the U.S. were fake, 70% of application essays were not student-composed, and 50% of grade transcripts were falsified. Yet while colleges have been aware of the issue for a number of years now, the problem persists.

An investigative report by Reuters released in July 2016 has uncovered widespread cheating in entrance exam programs in China and Korea. ACT, one of the largest preperation organizations in S.E Asia, has been accused of facilitating cheating in at least three of its main centers.  Students, who are charged upwards of $10K per year for The Global Assessment Certificate (GAC), report being allowed to practice questions from the final exam, and being encouraged to cheat in the exam by ACT officials during training.

Justice officials have cracked illegal exam cheating rings on American soil too. In 2015, 15 chinese nationals were charged with impersonating students for SAT, GRE and English language examinations in Western Pennsylvania and a 2014 Vice article highlighted a lucrative black market industry in which native English speaking writers receive hundreds of dollars per article for ghostwriting Ivy league level entrance submissions.

Damaging to students and colleges alike

According to a study by WholeRen Education, some 8,000 Chinese students were expelled from American colleges in 2014 due to failing to meet academic standards and allegations of cheating.

A study published by EIC found that one in four Chinese students at Ivy League schools dropped out, possibly due to a lack of preparation or inadequate English language skills. Many students simply train to pass the entrance exams themselves, but find their level is simply not high enough to understand university level coursework, and to interact in an academic and social environment when they enroll at school.

Classes aside, U.S. colleges are witnessing a concerning lack of integration, and evidence which suggests exchange students are struggling to adapt to the U.S. college lifestyle and culture, partly due to their inadequate preparation in their home countries.

Enforcing the gatekeepers

Leading colleges hire experts to target falsified and assisted applications, but they are overwhelmed by the sheer amount of applications received and due to the complicity of so called respectable application agencies like ACT.

Taking a page out of established global English language teaching organizations like International House, American colleges or U.S. educational organizations could send official monitors to test sites which cater to tens of thousands of applicants each year, and could also be more involved in training foreign staff who undertake the preparation courses too. Organizations found to be facilitating cheats, could first be warned and then placed on a blacklist. Considering the amount of money being made in the highly competitive industry, these extreme measures could lead to real change.

Changes need to be made to the admission process at colleges too. Ivy league Yale recently announced changes to its freshman application. Whereas previous applicants were given free rein on the topics of their submission essays, the college has now put in place a new set of more specific questions. Setting more personalized questions based on the student's family history, community and lifestyle could make it more difficult for students to hire 'ghostwriters'.

However, to go a step further in verifying applications are being done by the potential student themselves, and also to assess their true level of English, colleges could roll out an extra spoken section to the exam, in which a U.S. based assessor converses with the student and delves deeper into their background and the material submitted in their essay.

Colleges could demand that testing centers in foreign countries harness technology to verify that students are who they say they are.

Educational Testing Service (ETS) makes students show ID before each test, and then digitally photographs each student. If a student shows remarkable improvement in different tests, the photos are compared to rule out cheating.  The company has also launches a biometric voice identification system for students which uses statistical pattern matching techniques, advanced voice classification methods, and inputs from multiple systems to compare audio samples and create voice prints to ensure it is the same student for each exam. Similar companies have also launched fingerprint scanners in test centers.

Colleges could also harness the power of plagiarism technology, and keystroke pattern recognition technology at test centers to ensure that students are consistently authoring their own work. Experts at Pace University reported that they can accurately confirm the identity of a test taker in 99.5 percent of cases by analyzing patterns of keyboard pressure.

There is no magic recipe to solve the problem of college entry cheating. Colleges need to roll out a range of new technologies, and take a more active role in vetting foreign test and preparation centers if real change is to be made. The first step is for colleges to install a mindset that honest hard work is the best policy. Students need to learn that even if successful, cheating could potentially ruin the their experience abroad, at a high financial and emotional cost for them and their families.

<!-comments-button-->