Taking personal assistants to the next level, Daptly launches two displays that allow you to control the IoT in your home or office by interacting with either a mirror or a digital picture frame.
Voice-enabled digital assistants continue to rise in 2017 with 46% of US consumers subscribing to these services, according to Accenture's Digital Consumer Survey.
Taking voice-enabled assistants one step further by incorporating gesture-enabled assistance through a sleek and futuristic medium is Daptly.
Today Daptly has launched two fully-integrated and interactive IoT products under one platform. Daptly Displays allow you to control everything in your smart home or office from either an aesthetically pleasing, digital picture frame, or from a fully-functional, fog-resistant, digital mirror.
"We think voice assistants like Alexa are great, but we think they're even more useful when you add a large 23" display, gesture recognition (allowing you to control it from across the room with your hands when voice isn't convenient), and facial recognition (allowing us to personalize responses to the person interacting with the display)," said co-Founder KC Beard.
The Products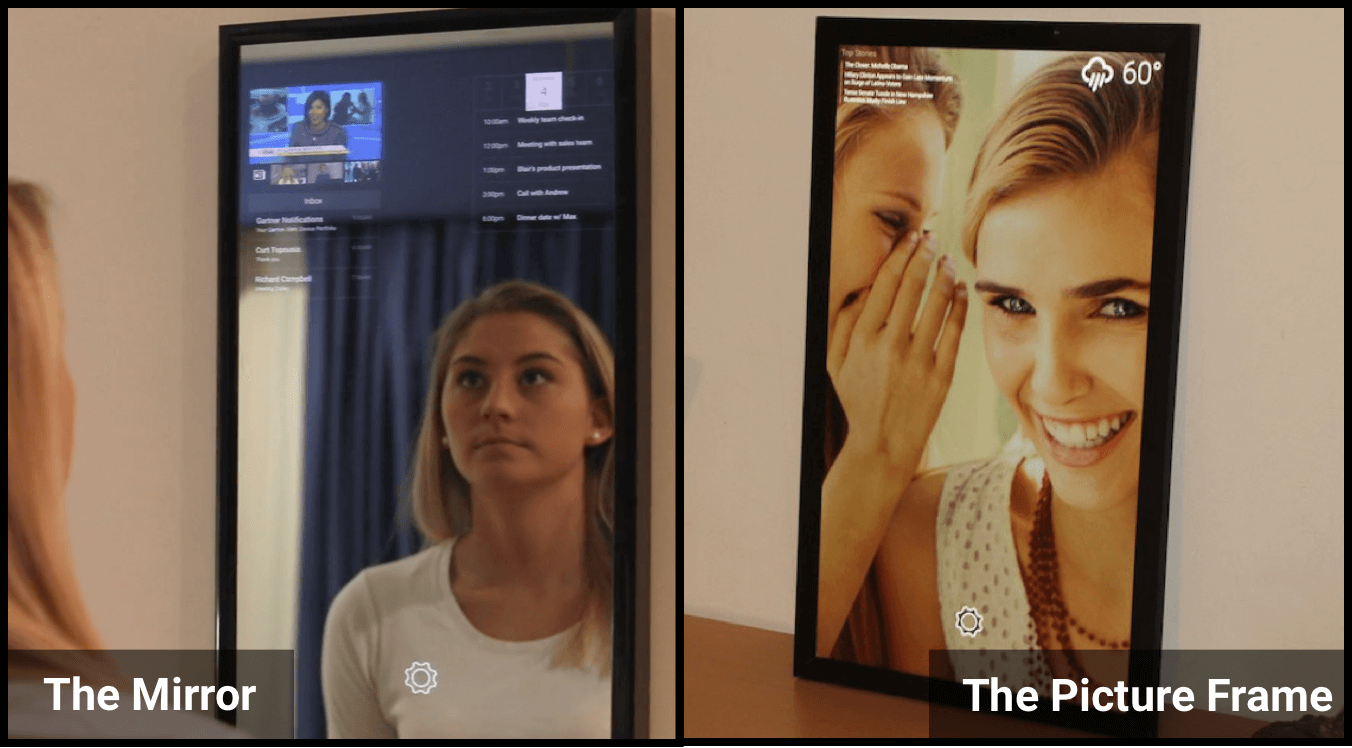 Both the picture frame and mirror come with a 23 inch LED-backlit display with 1080 x 1920 Native Resolution and Anti-Glare Display. They are equipped with an RGB & depth camera, dual microphone array, speakers, and an extruded black aluminum frame.
The Picture Frame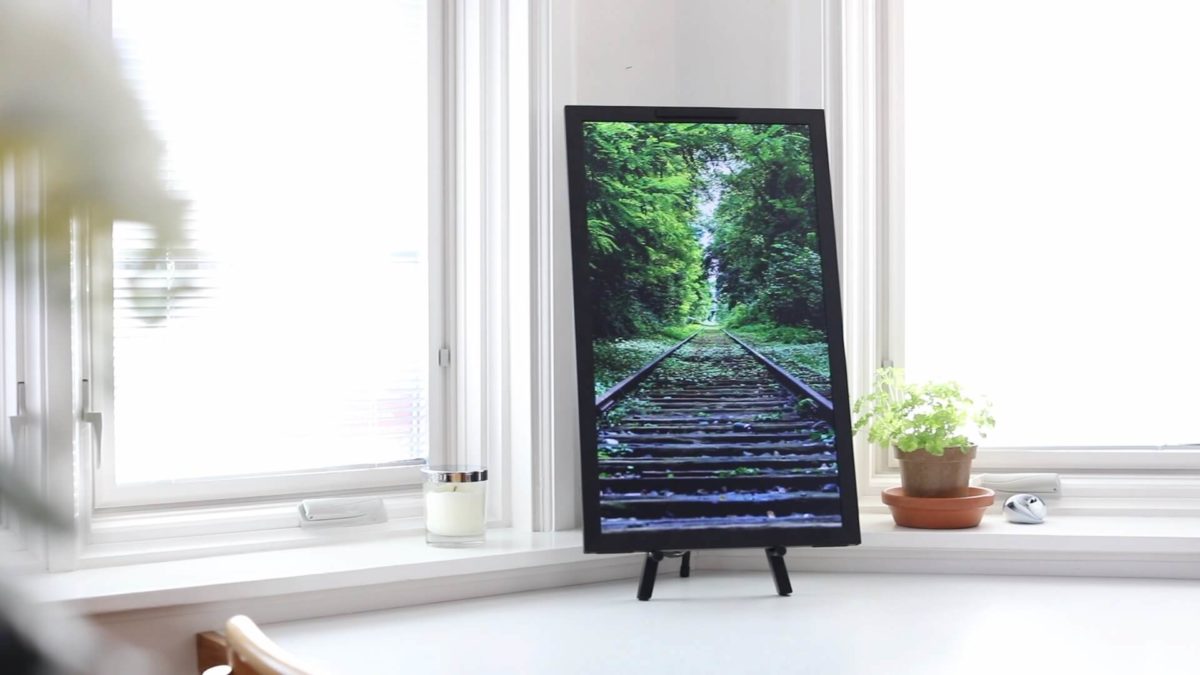 With the picture frame, you can upload images straight from your mobile device or search from our collection of over 50,000 images from collections like Metropolitan Museum, the National Gallery of Art, and the Rijksmuseum.
The Mirror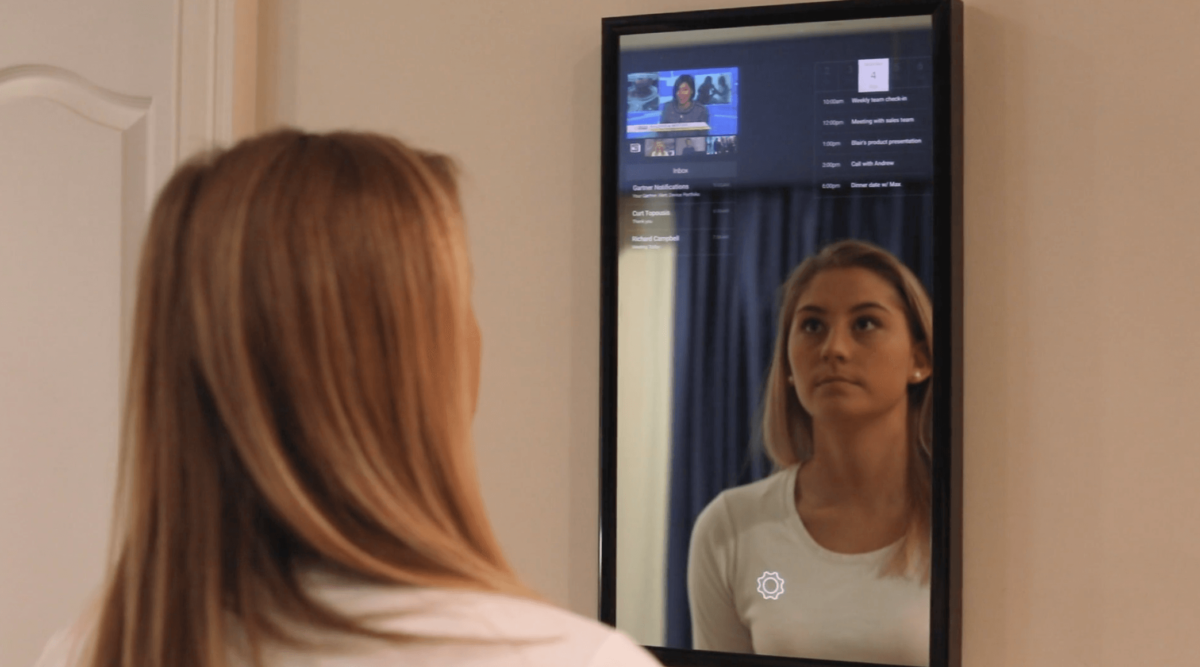 The fog-resistant mirror display is a blend of technology when you need it and regularity when it's off.
How they work
With Gestures – Daptly Displays track your hand movements and accurately reads your actions – allowing you to move things on screen, select items, swipe for more content, and more.
With Voice – Say "Ok Daptly" followed by a command to interact with the platform. Daptly's visual assistant will be there to guide you, so you'll always know what commands are available.
With Alexa – The Daptly Display with Amazon Alexa allows you to "Just Ask" for what you need.
Daptly also allows you to easily customize your profile and device, connect your accounts, and create routines to control your home through its app available for iOS and Android.
Let's talk about IoT integration
According to Cisco, "IoT is predicted to be one of the most important factors impacting business fundamentals in the coming decades."
Apart from blending seamlessly with Amazon Alexa, Daptly's dapper platform comes fully integrated with many other IoT platforms.
With IFTTT integration, Daptly can access thousands of applets and services, but it was also designed to accommodate nest, fitbit, and hue, so you can control your home or office's heating and lights while keeping track of your health while standing in front of a mirror or lounging in front of a beautiful work of art.
Security risks?
According to Beard, privacy and security are ingrained into Daptly's DNA.
"We keep the Daptly Display video and audio private for each individual user and that is something that is very core to what we do as a company," he said.
"We feel that it is your home so you should be able to monitor it yourself and no one else should be able to do that. Those are our principles, and since our early beginnings, we've built our architecture to employ the latest best practices in security."
For now, integrating with Alexa means users will be forwarded to Amazon's services and will be subject to its privacy and security measures.
However, Beard assured, "In the future, if we were to expand our integrations, security and privacy would be the first thing we discuss. We'd never add a feature or integration if we felt it compromised our users' privacy."
Daptly uses AES 256-bit symmetric-key encryption, and Virtual Private Cloud (VPC), HTTPS using TLS/SSL, among other security measures. App-specific permissions (which are all currently developed internally) are handled similar to iOS, meaning any app that wants access to audio or video has to be granted permission by an account administrator.
Competition?
"In terms of digital assistant competition, Amazon Alexa is king, but we don't see Amazon as a competitor since Alexa lives inside our product," said Beard. "Every display card, skill, and feature added to Alexa is automatically added and updated inside our display."
He also pointed out that while there are some companies that do digital art displays and others that make digital TV mirrors,  none are going after the digital or voice assistant markets with the IoT like Daptly.