Timelapse video captures northern lights on transatlantic flight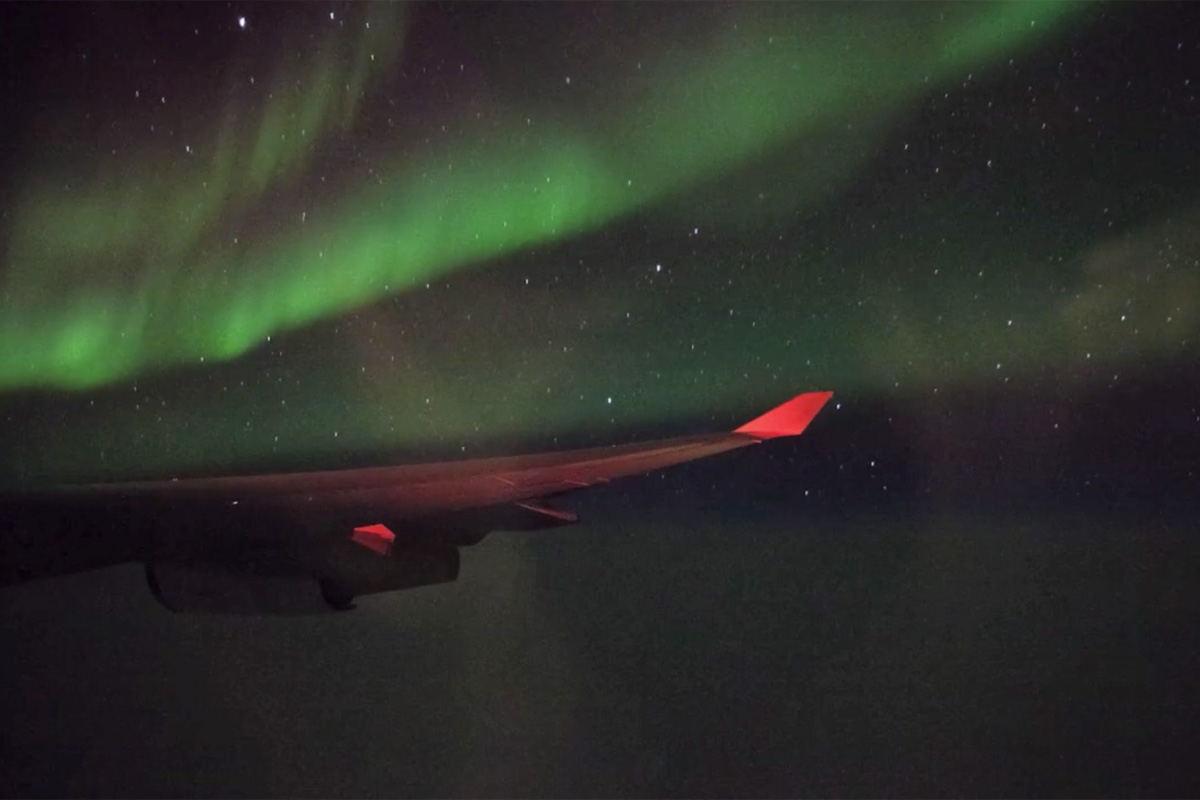 A passenger on board a transatlantic flight from San Francisco to Paris has captured a remarkable timelapse video of the northern lights, or the aurora borealis. During his eleven hour flight he captured 2,459 images, roughly one every two miles, using a Canon 5D Mark II and a tripod, and stitched them together afterward to produce this masterpiece.
The aurora borealis is a natural light display that occurs in northern latitudes when charged particles directed by the Earth's magnetic field collide.
Tags :
astronomy
aurora borealis
canon 5d
night sky
norther lights
sky
timelapse
Video