There are two types of websites out on the internet. The first ones are revenue-generating-visitor-luring machines. While others are — just out on the internet.
If you have clicked on this blog, it's probably because your website comes under the second category or maybe you are interested in unleashing the full potential of your website.
Whatever your motive is, this blog will provide you with the 10 FREE tools that your business website need to be among the elite class and unlock its full efficiency. So let's get started.
1. Lead Form
A business website without a lead form is just like an unsharpened pencil – no point. Whether you are a wedding planner, a food caterer, an artist, a web development company or an online retail store selling baby products, a lead form is imperative for your website as it allows the visitor to get in touch with you or send you a quick inquiry.
"But hey! I have already added my contact information on the page. Isn't that enough?"
Providing the contact information is, of course, is a good idea but adding a lead form on the page is something you don't want to neglect. Why? Because with a lead form you are proactively asking the visitor to drop the inquiry right away rather than just providing the contact information which opens up the possibility of, "Maybe I'll call in the evening. Or tomorrow. Or at the time of doomsday!"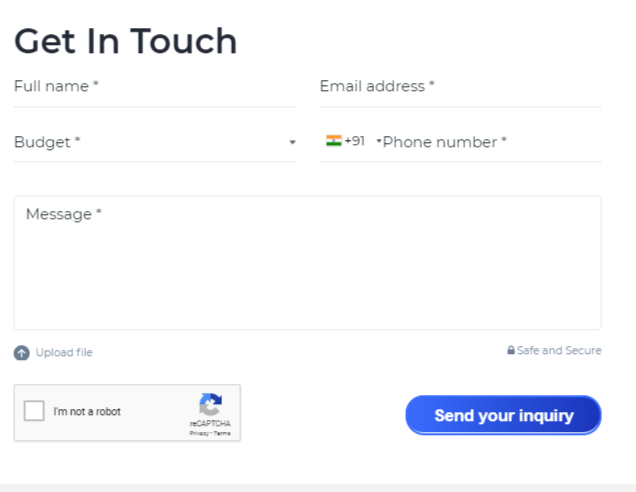 But your job doesn't end there, as you must take utmost care while deciding the fields of the form. Any unnecessary details asked in the form can act as a friction while converting the visitors into leads. Take the example of Expedia. The global travel giant spiked its annual profit by $12 million just by removing an unnecessary field from the form. So, make sure you have a lead form on your website with proper fields that will convert the visitors into leads.
2. Google Analytics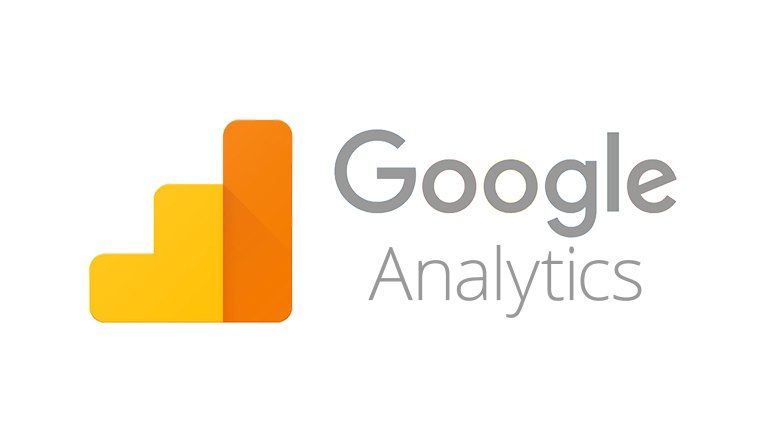 The digital world is made of data and the one who can analyze it, definitely, has an edge over others. And one of the tools that bestow you with the valuable data and insights about your website is Google Analytics.
This tool is packed with fascinating features that allows you to understand your visitors and website performance in a better way. The best part is one can get started with Google Analytics in just a few steps and it's absolutely free!
Google Analytics provides you with data such as total traffic, the number of visitors, bounce rate, average time spend on your site by the visitor, the demographic and region of the visitors and more. Let's understand its benefits in detail.
Know your audience
Google Analytics gives you the supernatural psychic powers like Professor-X. (Alright, not literally!) But yes, it does allows you to know and understand your users, their behaviour, demography and their interests. This data is a gold mine when it comes to crafting the content of your website. You can create content targeting your audience and get better results!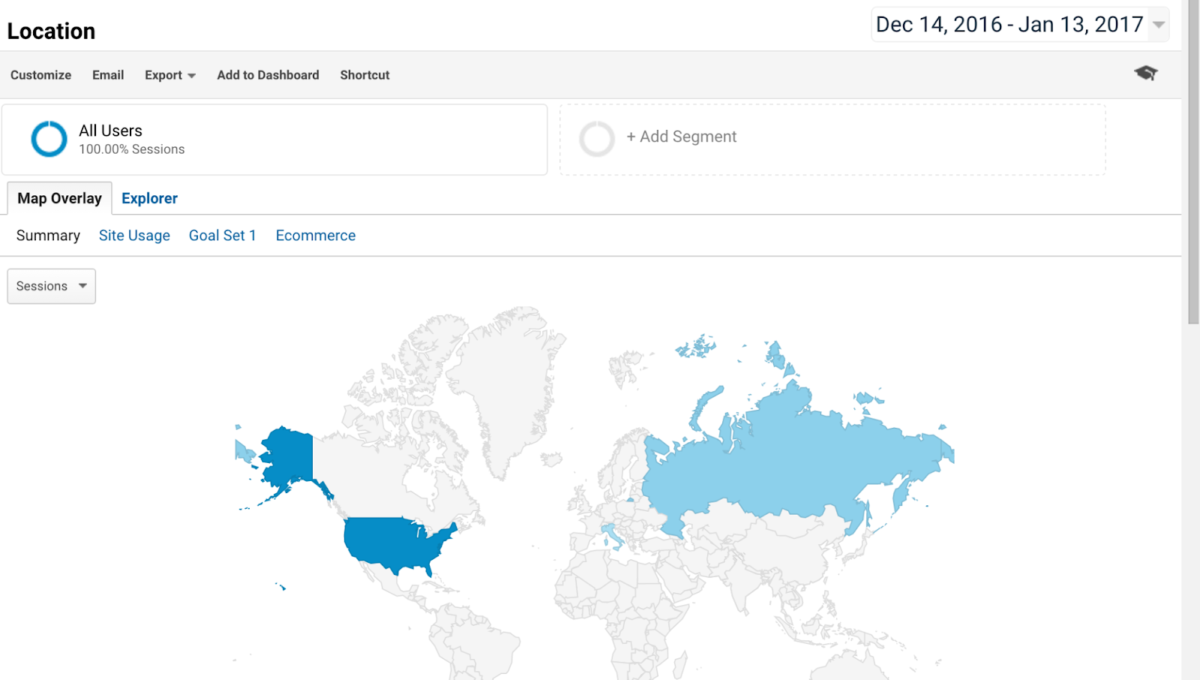 Reduce website bounce rate
Bounce rate shows that the visitors are dissatisfied with your website. It can be due to irrelevant content, possibly your website was not appealing enough to grab their attention or the content doesn't carry substance and quality. And this hits hard on the conversion! With Google Analytics one can analyze the pages with higher bounce rate and the pages where the users spend more time. Thus, helping you to understand the flaws and make necessary changes.
Conversion and high performing pages
Google Analytics provides data about your pages that are most popular or frequently visited and the pages that visitors found relevant so that you can improve the other pages accordingly.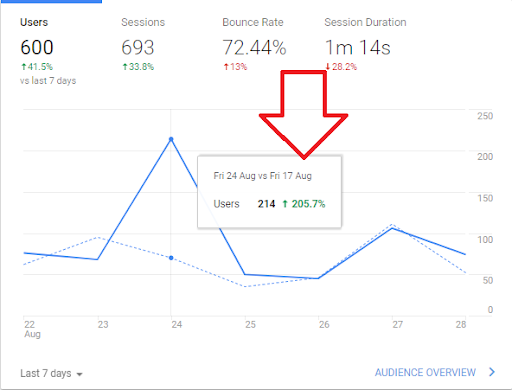 3. Google Webmaster (Search Console)

If you are awe-inspired with Google Analytics, let me say that the best is yet to come: Google Webmaster.
Google webmaster is a free service by Google, helping website owners diagnose issues and optimize their website. It not only provides you with the valuable insights but also allows you to resolve them and take actions such as:
Identifying the issues with your website and providing solutions to fix it.

Get insights and reports about the external and internal links.

Your targeted keywords and the impressions on the search engine.

Notifies if your website is infected by any kind of malware or spams.

Helps to crawl and index your content on the web and even fixes the crawl errors.

Provides you with the valuable search statistics on Google.
4. Blog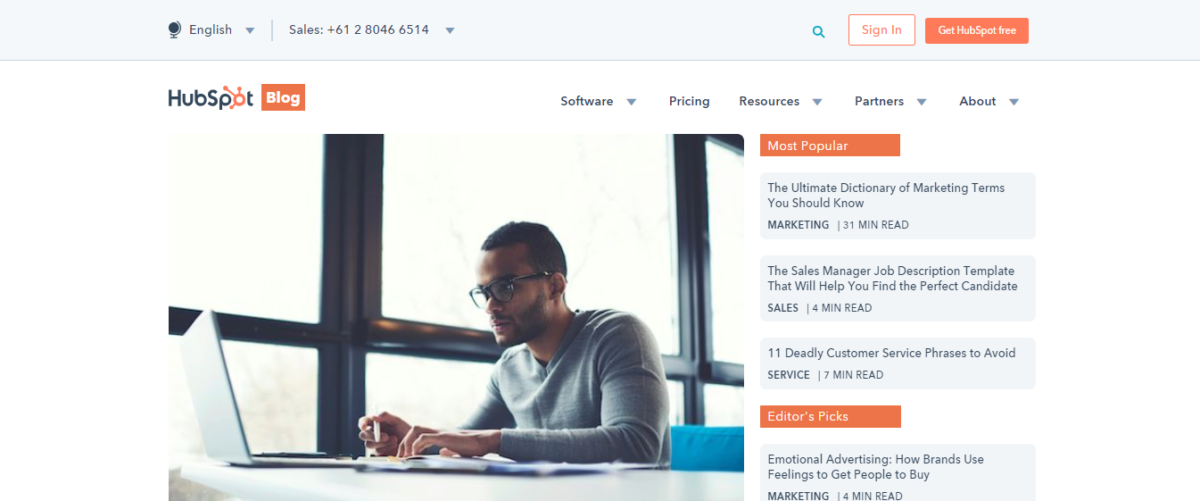 Blogs are the most common strategy for any business to boost their online presence. And in the era where people consume blogs and articles more than ever, it can be a great tool to achieve the growth you are looking for.
Blogs are one of the most efficient and cost-effective ways to spread your company's philosophy, share your industry knowledge, get recognition as an expert and connect with your audience. In fact, software products like HubSpot and Coschedule have created their empire with blogging and sharing quality content as their foundation. The following are some of the major benefits you can enjoy by starting a blog on your website.
Boost traffic
A well-written blog often ranks higher on the search engine that drives traffic to the website. And when you have a bunch of such blogs that are on the top of SERP, your website is definitely going to be flooded with visitors. Thus increasing the organic traffic on your website.
Build authority
Blogs allow you to share your expertise and industry knowledge with the readers. No matter what industry it is, whether it be fitness, fashion, home decor or logistics, when you share useful insights and tips of your niche, people consuming the content will perceive you as an expert that builds your authority.
Generate inbound links
Generating links is one of the prime factors that boost the SEO performance of the website. And when you provide quality content through your blogs, it works as a resource for others and naturally backlinks are generated to your website.
5. Newsletters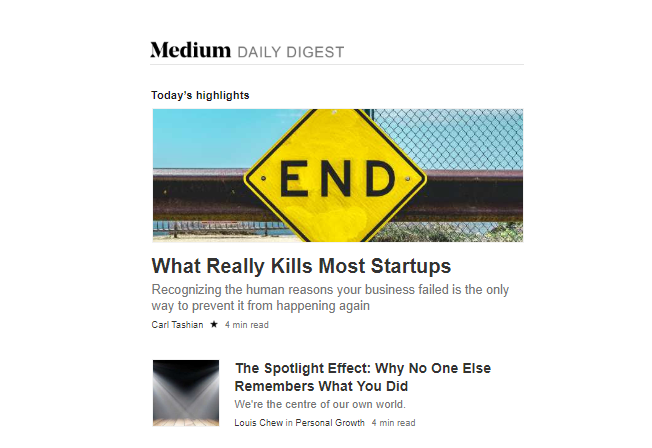 Blogs are a great way to communicate with your audience but, they are not an active mode of communication. You may write the best blogs providing deep insight knowledge but if the reader doesn't come across it, they are of no use. You can work on sharing the blogs and boosting it on SERP but one of the easiest methods to make the content reach to your audience is the newsletter.
The prime benefit of the newsletter is that you stay connected with your customers even when they don't visit your website. You can provide them with the blogs and useful insights or share the news and updates about your business directly into their inbox.
Sending newsletters at regular interval also helps in keeping your brand name on the top of the mind. And when something is on top of the mind it will be on the tip of the tongue, boosting the referrals through word-of-mouth.
6. Captcha on forms
Captcha has been an annoying part of the internet for a while now but we can not deny it's significant role as a saviour against spammers. It has been used to differentiate between the humans and bots ensuring that your website doesn't get spammed. So if you have a form on your website, a captcha goes without saying.
Recently, Google has introduced a new tool to avoid spamming known as reCAPTCH. It is a similar tool like captcha that allows the website to distinguish between a robot and a human. But instead of hurting the human eyes with irritating jumbled words, now the users can just click on a checkbox or sometimes identify some pictures to prove that they are humans. Simple yet effective!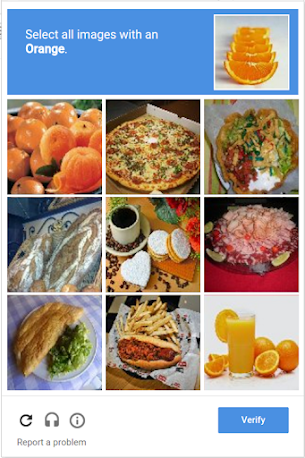 7. Whatsapp Business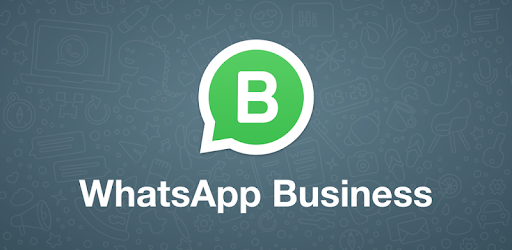 On its official blog, Whatsapp announced that the number of its daily active users crossed the 1 billion mark. That's a huge number! And to leverage this enormous user base for the benefit of small and medium business, Whatsapp has launched their new mobile app called Whatsapp Business.
It allows the user to create a business profile making it easy to stay connected with the customers and integrating it to the website will help you to stay connected even more efficiently.  It has some amazing features that could elevate the customer experience compared to the traditional phone numbers.
Create your business profile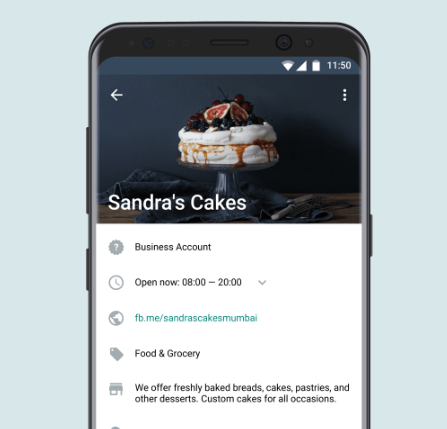 One can create a business profile providing information such as contact numbers, email address, website, business store address, etc. The profile can also be verified just like Facebook's blue tick.
Instant messaging tool
Whatsapp business works as an instant messaging tool that makes it easier for the business and the customer to connect. The business can also set 'quick replies' and 'automated responses' for any frequently asked questions or when you are away.
Get more than just messages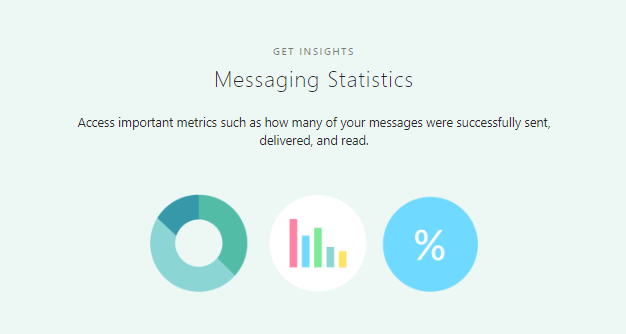 The archive of messages works as a source of data that can be used in the business. Also, the statistics of the messages like the messages sent, delivered, received and read can be quite handy.
8. Embedding Instagram Feeds
Who doesn't love amazing pictures and stories with beautiful filters! You know what I'm talking about, right?
Instagram is one of the most widely used social media mobile platforms. And now it can be used outside its own app by embedding the feeds to the website. But why one would integrate Instagram into their website?
Instagram feeds have a significant impact on users. Stats show that 5% of the user take decisions being inspired by a post. Thus, an Instagram news feed can be a great tool for marketing and driving sales on your website. Integrating Instagram gallery to the company's website works as an attraction to the visitors who can know more about the brand, company's culture and employees life. It also works great as your company's portfolio that can provide images of the products and services.
In fact, when you use faces and user generated photos on the website, visitors are more likely to connect with the brand that results in improving the conversion rate.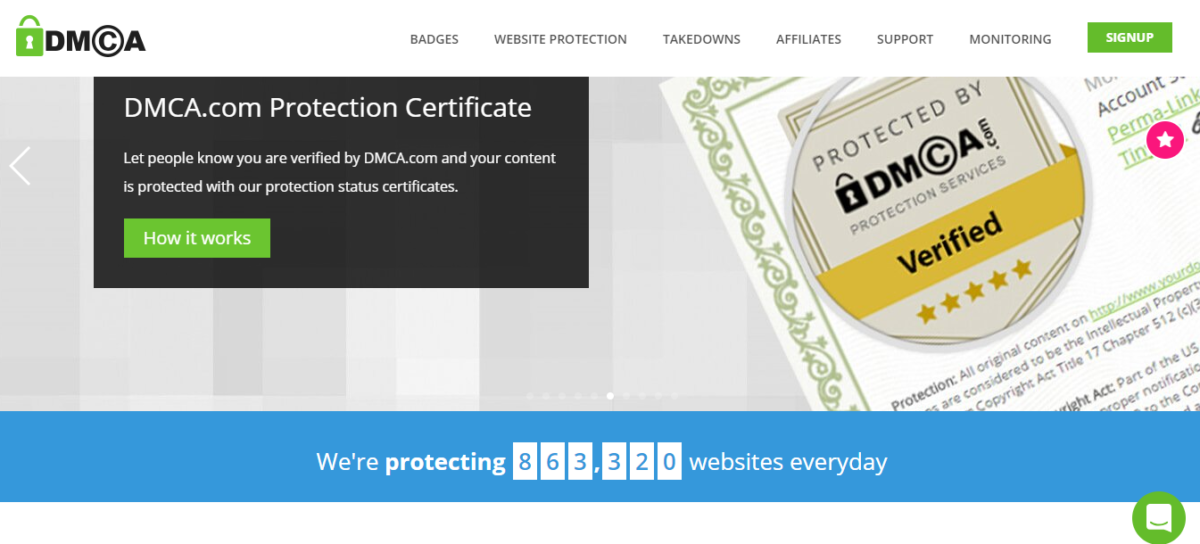 DMCA stands for Digital Millennium Copyright Act that protects your creative works such as blogs, articles, photos and videos on the internet against plagiarism.
The DMCA.com provides you with a badge on your website that prevents the thieves from copying or stealing your content. And in case if they do, DMCA.com will take down the content for you. Some of its features are:
DMCA badge
You get a DMCA batch on the website that depicts that your content is protected and if plagiarized legal actions could be taken.
Watermarked images
The images on the website are watermarked with the copyright info and the brand, thus protecting it against any illegal use.
Scans plagiarized content
DMCA.com scans the internet to find the duplicate content and takes it down on the user's behalf.
10. All In One WordPress Security plugin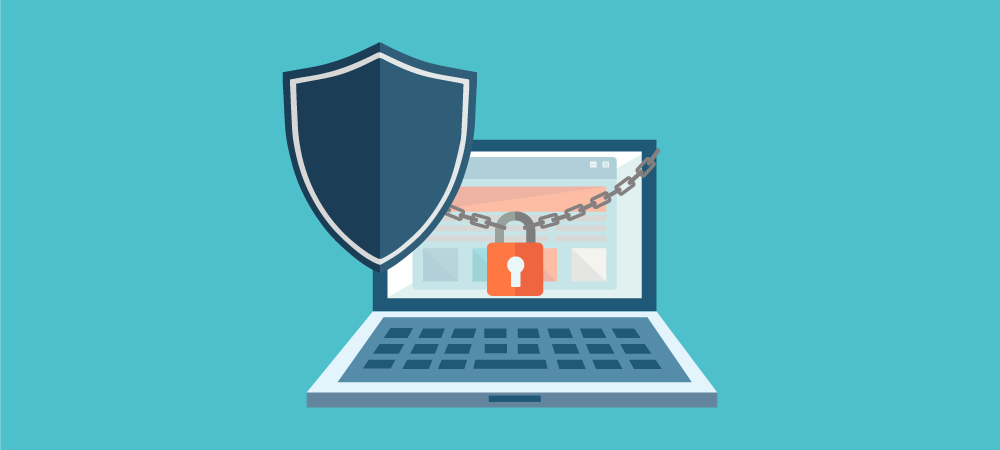 While now your website is safe from the prying eyes looking to copy the content, you need to look out for another mighty threat – hackers!
With the ever-increasing number of website and our dependence on the online world, the evil of cybercrime has worsened. In fact, according to a report by Cybercrime Ventures, the cybercrime damage will cost $6 trillion annually by 2021.
That annual loss is more than the GDP of Canada, Saudi Arabia, Switzerland and  Russia combined!
So, it is imperative to take extra precautions when it comes to your website's security.
Thanks to the All In One WordPress Security plugin that provides extra security against any kind of malicious intruders on your website. It takes cares of all your security needs and the best part is absolutely free!
All In One WordPress Security plugin provides security features such as user login security, user registration security, database security, file system security, blacklist functionality, firewall functionality and more. You may check their official blog for in-depth features.
Wrap Up
Having a business website in today's world is imperative. But it's even more necessary to make sure it serves the purpose of helping your business grow rather than just being a domain on the internet.
Many times we believe we need some high-end tools to get the best results but, even the free tools, when used with a little wit, can give dramatic results! Now you have the best free tools at your disposal. So go ahead  and utilize them to get the maximum results you were looking for from your website.