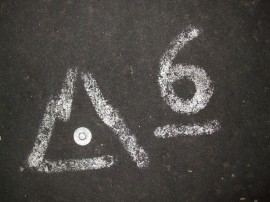 A lot of debate has been circulating in recent months about the subject of IPv6 and how it will be the saviour of the internet as we know it. In this article we try to explain what exactly IPv6 is, why it's so important for the continued success of the internet, and how prepared Ireland is for its imminent deployment.
What is IPv6?
IPv6 is a version of the Internet Protocol that will replace IPv4; a set of rules that have been in use since 1981. It's a network layer protocol that enables data communications over a packet switched network. In colloquial terms the Internet Protocol is a standard upon which we all connect to the internet. The working standard for IPv6 has been published by the Internet Engineering Task Force (IETF) since December 1998.
Why do we need IPv6?
The main reason we need to implement IPv6 is because the current technology, IPv4, is quickly becoming exhausted. Every time you connect to the internet, be it through your laptop, tablet device, or mobile phone, your ISP issues you with an IP address. With the explosion of connected devices over the last number of years the issue of a finite number of addresses has become increasingly apparent.
With current IPv4 technology there is a maximum of 4.3 billion unique IP addresses that can be issued. However, with IPv6 up to 2128 addresses can be supported. With the help of Wolfram Alpha that's roughly about 340 billion billion billion billion – a considerable capacity increase!
According to the latest figures from @ipv4countdown there are less than 159 million IPv4 addresses left. Their figure equates to around 95 days worth of new addresses remaining to be issued. Certainly it seems likely that all IPv4 addresses will be exhausted by the end of 2011.
Who's responsible for implementing IPv6?
From a consumer point-of-view ISPs, or Internet Service Providers, are largely responsible for the implementation of IPv6, as they directly administer addresses to customers who use their service to connect to the internet. ISPs in Ireland include Eircom, UPC, O2, and Vodafone, among others.
Is Ireland ready for IPv6?
A few weeks ago we contacted all of Ireland's major ISPs, the ISPAI (Internet Service Providers Association of Ireland), and the IIA (Irish Internet Association) to gauge the preparedness of Ireland for IPv6. We asked each of the ISPs whether they currently offer IPv6 addresses, what steps they are taking towards the implementation of IPv6, and if they had any time-frame in place for its deployment. Unfortunately UPC were the only ISP to answer our queries. The answer UPC provided can be considered as a positive sign for Ireland's readiness:
"UPC commenced a programme several years ago to ensure that its network is ready for IPv6. The IPv6 implementation that UPC chose will support both v4 and v6 addresses and services on the same infrastructure, so all devices will be supported today and in the future."
What can you do?
It's likely that you won't need to do anything for the successful transition from the current technology to IPv6. If you connect to the internet through UPC this transition is guaranteed. In the coming months we hope to see more Irish ISPs comment on their compatibility with IPv6, and as always we'll keep you updated. Share your thoughts in the comments.
Article updates
Update (November 30th, 2010): BT Ireland have since issued a welcome statement declaring that they are fully IPv6 ready. It reads:
"We now have all of our core network and transit links enabled for IPv6. It is possible for customers to request IPv6 IP address allocations from BT Ireland."
Update (December 5th, 2010): Public WiFi service provider Bitbuzz have responded saying that it does not offer IPv6 addresses at present, but has measures in place that actively conserve their existing IPv4 addresses. Bitbuzz have IPv6 deployment plans but made a very good point about the lack of IPv6 content from the likes of RTÉ, or Daft.ie to "complete the loop".
"Bitbuzz does not offer IPv6 addresses at present. However, we do use private network addresses which helps conserve our IPv4 addresses.

"We do have a IPv6 deployment plan with our infrastructure and transit links going dual stack IPv4/IPv6 first.

"One issue is the lack of IPv6 content. We could not deploy a IPv6 only network at present without the need for 6to4 gateways."
Image courtesy of ztephen on Flickr