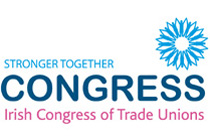 Despite plummeting temperatures, the Irish political landscape will heat up on Saturday as thousands of people are expected to take part in the planned Irish Congress of Trade Unions (ICTU) march.
The march will work its way through Dublin from 12pm on Saturday and is expected to last about 2 hours. Gardaí say they have "a comprehensive policing plan" that will "facilitate a peaceful march, keep people and traffic moving in the city centre to the greatest extent possible and ensure the safety of everyone involved." Strict traffic management systems will be in place in the city throughout the day.
As has been the case over the past two weeks of political turmoil in Ireland, smartphone and social media users have been reporting events.
Read below for news, reports and tweets directly from the ICTU demonstration.