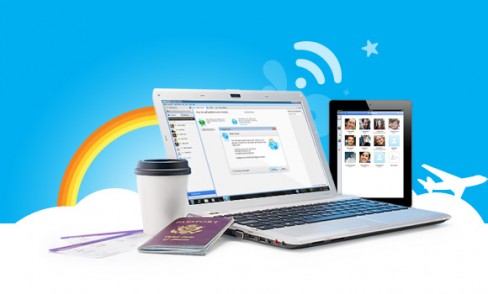 Skype has set another new record for the most number of people using the service concurrently, peaking at 34 million users earlier today.
Last Thursday, the voice and video calling service passed a new milestone of 32 million users signed onto Skype at the same time. Now, just four days later, that record has been broken once again by some two million users.
Skype is a great service that allows users to make free Skype-to-Skype voice and video calls, to instant message or share files between computers. The service also allows low-cost Skype to landline or mobile voice calls around the world.
Skype has released mobile apps for Android, BlackBerry and now Windows Phone, providing a cheap alternative to traditional cellular calls.
Microsoft bought Skype last summer for $8.5 billion, its largest-ever acquisition. Skype currently has a reported 700 million users.
Today's spike in concurrent users may be attributed to last night's Oscars or buzz from the Mobile World Congress in Barcelona; or maybe it's simply because Skype is a great product and people love to talk?