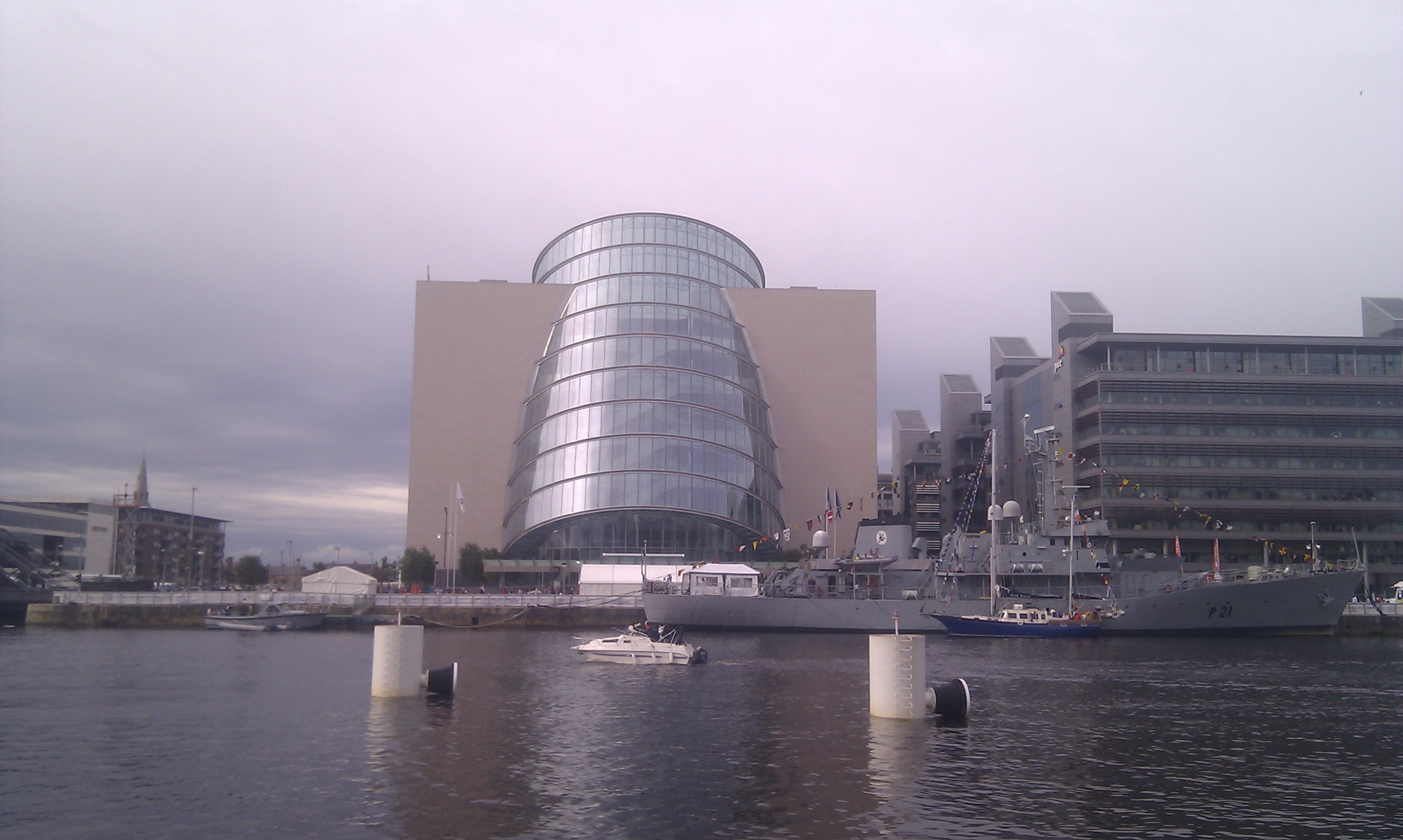 Dropbox is joining Google, Facebook, Twitter, Zynga, Microsoft and others by open international offices in Dublin City, the company announced today.
This will be Dropbox's first office location outside of the US and is designed to help support the company's growing European user base.  The announcement comes just over a year after Twitter announced it would be opening offices in Ireland's capital.
Dropbox's co-founder and CEO, Drew Houston, framed the move to Dublin as a means of accessing Europe's multilingual sales and marketing talent pool.
"By opening our international headquarters in Dublin and tapping into the large talent pool that exists there, we're better positioned to serve even more people locally while we continue to grow"
Dropbox's move to Ireland was supported by the country's Industrial Development Authority (IDA), which has been instrumental in bringing some of America's largest technology firms to Ireland in the past number of years.

The IDA is the Irish government agency responsible for promoting Ireland as suitable base for international companies to situate.

Speaking today at an Enterprise Ireland event in Dublin the Irish Government's Minister for Jobs, Enterprise and Innovation, Richard Bruton, said that this announcement caps the IDA's most successful year to date.

Speaking earlier Mr Bruton said, "A key part of the Government's plans for jobs and growth is to target high growth emerging companies to locate operations in Ireland. The strategy is that Ireland will than play a crucial role in the company's growth and receive the benefits in terms of jobs and investment as the company expands. Today's announcement represents a great example of the great potential of this plan, I commend IDA on their success and wish Dropbox every success with their future in Dublin."

Ireland's Prime Minister, Taoiseach Enda Kenny T.D. said that the decision by Dropbox to come to Ireland is evidence of his government's efforts to "[make Ireland] the best small country in the world for business."

"We have become the European hub for many of the world's leading digital companies. The arrival of a top cloud company like Dropbox indicates Ireland's growing capacity to usher in the next generation of internet companies. Ireland has many advantages to offer international companies, including our young, passionate and talented workforce, all of which will be a great asset to Dropbox as they make their new home in Dublin. I wish Dropbox every success with this new centre and offer them the continued support of the Irish Government as the company continues to develop here."

Writing on the company's blog (in both English and Irish) Dropbox said this morning "We're excited to announce that Dublin, Ireland will soon be the home to the very first Dropbox overseas office!"

The IDA reports that one third of Dropbox's users are based in Europe and Dropbox says that its Irish team will be offering customer support services to European users.  It also announced that it will be extending the number of languages that the service supports to include Italian and Castilian Spanish.

The company already has four jobs available in Dropbox Dublin, these are for;

As with other US companies operating in Ireland Dropbox is looking employees who can speak English, along with one or more European or Asian languages (German, Spanish, Castilian Spanish, French, Italian, Japanese, Korean).  According to Dropbox's sales listing the company is looking to rapidly grow its Dublin office.

<!-comments-button-->