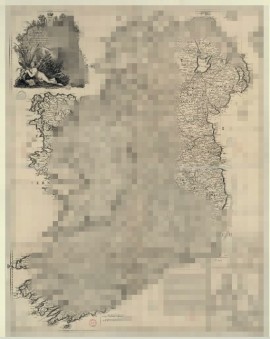 Famed as the land of Saints and Scholars, Ireland is again making its name in the academic field, this time with digital learning services.
Two Irish education-focused start-ups, LingleOnline and Ex Ordo, have been sweeping up awards across Europe this past week.
Online English-as-a-second-language teaching tool, LingleOnline, grabbed the 2012 Language Technology Innovation award at this year's LT-Innovate summit in Brussels.  Like a search engine for teachers LingleOnline parses online text to create lesson plans and generate class resources for English language teachers.  This LingleOnline, says, creates more relevant and engaging content for students.
The ten month old company was incubated at the National Digital Research Centre (NDRC) which focuses on developing young companies into commercial entities.  The award comes after LingleOnline's recent collaboration with the British Council, which was announced in April, which will see LingleOnline's technology help the Council's English-language teachers provide digital resources to students.

Meanwhile, in Finland Ireland's Ex Ordo scooped the top prize in the European Business & Innovation Centre (EBN) Award for its Conference Management Software.
Established in September 2011, a month after LingleOnline, Ex Ordo has also seen significant international growth in European, North American, and Asian academic organisations.
Ex Ordo automates the process of receiving and evaluating papers and speakers for academic conferences helping organisers streamline the process.
Receiving the Kauffman FastTrac® META Group European Entrepreneurs Award Ex Ordo's CEO, Paul Killoran, said it was another major step for the young company, which aims to employ 30 people and power 2,000 research conferences globally by 2015.
"We're thrilled and honoured to win this award. Last September, we began a journey to build a world-class application for the global research community. So much has happened since then – we won two Irish Web Awards in October, secured our first US customer in December and our first Asian customer last month. Also last month we achieved High Potential Start Up status with Enterprise Ireland."