After 25 years, with a few alterations, Microsoft redesigns its logo but is it progress in the wrong direction. We take a look.
http://www.youtube.com/watch?v=OzkZWvAJUr0
Microsoft comes in for a lot of flak for its image.  Compared to other players in the operating system market it certainly doesn't have the sexiest design aesthetic.  And we don't think it's going to win over anyone with its new logo, which elicited a strong response of "meh" when I first saw it.
Operating logos
It seems to me that if you are the producer of an operating system there are two ways you can promote your product;
Minimalist look
Cute character
Apple prefers the former; both the Apple company logo its operating system logos (chiefly iOS) couldn't be more minimalist.  They're absolutely identifiable and modern looking.
Google's two operating systems show a mix – the most extravagant thing about the Google Chrome logo is the colours but it looks sleek and the lowercase font creates a friendly feel.
Google went the other way for its Android operating system.  Google's Android character (does he have a name?) givers the operating system a personality, much like Tux, the Linux Penguin mascot.
Microsoft Chrome
So, here's the problem with Microsoft's new logo, it's so minimalistic that it's just boring.  There is nothing about it that gives the impression of a company that makes modern, powerful operating systems.  It doesn't give the company any character.
What's worse is that the use of colour and text are so similar to Google's Chrome logo that it begs for a comparison.  We're not saying they copied it but the primary colours and grey text show off just how out-of-date Microsoft's new logo looks.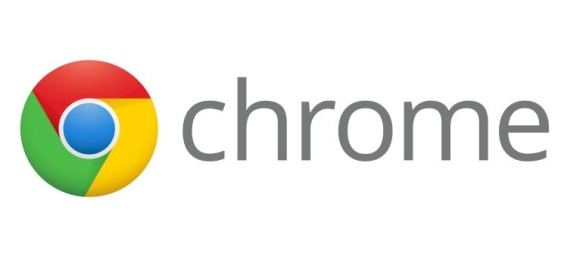 Microsoft can get it right
Microsoft can do great branding – take a look at the Xbox logo and design; it gives the impression of a serious gaming machine.  It's strong and to the point.  Even Windows 8's new logo, which is similar to Microsoft's new one, is good.  It's an uncluttered update of the recognisable Microsoft brand and reflects the Modern UI (formally Metro) look of the operating system.
Announcing the new logo Microsoft said;
"In advance of one of the most significant waves of product launches in Microsoft's history, today we are unveiling a new logo for the company.

It's been 25 years since we've updated the Microsoft logo and now is the perfect time for a change.

Starting today, you'll see the new Microsoft logo being used prominently. It will be used on Microsoft.com – the 10th most visited website in the world. It is in three of our Microsoft retail stores today (Boston, Seattle's University Village and Bellevue, Wash.) and will shine brightly in all our stores over the next few months. It will sign off all of our television ads globally. And it will support our products across various forms of marketing. Fully implementing a change like this takes time, so there may be other instances where you will see the old logo being used for some time."
Perhaps it's a case that this logo will grow on us but let's hope we don't have to wait 25 years for another redesign.